Last thursday, tech giant Google released the official Android 11 Beta 3 which is the final update in this year's preview cycle.
---

Android 11 is going to be officially released in the last quarter of this year, and Google just announced the final beta update with a post on its Android Developers Blog.
Today's update includes a release candidate build of Android 11 for Pixel devices and the Android Emulator. We reached platform stability at Beta 2, so all app-facing surfaces and behaviors are final, including SDK and NDK APIs, app-facing system behaviors, and restrictions on non-SDK interfaces. With these and the latest fixes and optimizations, Beta 3 gives you everything you need to complete your testing.

Dave Burke, VP of Engineering
And with the latest update, users won't need to turn on their location setting in order to run Exposure Notifications apps.
''This is an exception we're making for the Exposure Notification System only, given that it has been designed in such a way that apps using it can't infer device location through Bluetooth scanning.
The company said that other apps won't be able to perform Bluetooth scanning if the location is off and the user hasn't granted permission.
As there is not much time left for the release, Google asked app and game developers to finish their compatibility tests and publish their updates.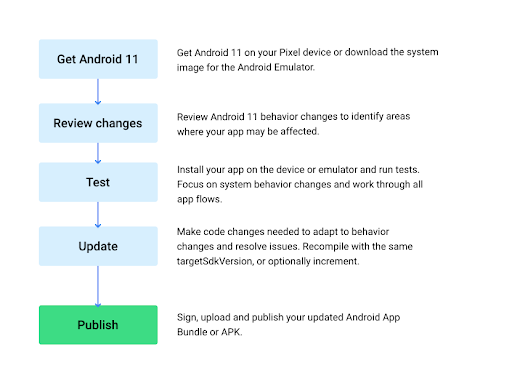 You can click here to find out how you can perform your compatibility testing.
Android 11 Beta 3 is currently available for Pixel 2, 3, 3a and 4 devices. You can enroll here for the latest update and take this quick survey to share your feedback.