Mobile apps now take up huge parts in our lives. Accordingly, the current number of apps on the Google Play Store and the Apple App Store is more than 4 million already. This tough competition makes it difficult for app owners to stand out in the market. This is where App Store Optimization comes in.
After reading this ASO 101 guide, you will have discovered what ASO is, why it matters and the main implementations of App Store Optimization!
What is App Store Optimization?
Let's start our app store optimization guide with the definition of ASO. As the name implies, App Store Optimization includes the optimizations that mobile apps need to stand out and not to get lost in the ocean of app stores. ASO, the short term of App Store Optimization, is also used commonly in the industry.
We will examine the main implementations of App Store Optimization, but first let's take a look at why it matters to make the things more clear.
Why ASO Matters?
The main reason why ASO matters is the current popularity and abundance of mobile apps Once, the only thing we could do using our phones was to call and text each other. But now, it is so much more than that.

With mobile apps, we can interact with our friends on social media, we can get some clothes for the birthday party of our best friend, we can get some food for our family coming over for dinner, and so much more. These advantages make mobile apps more and more popular and we can see it in the numbers.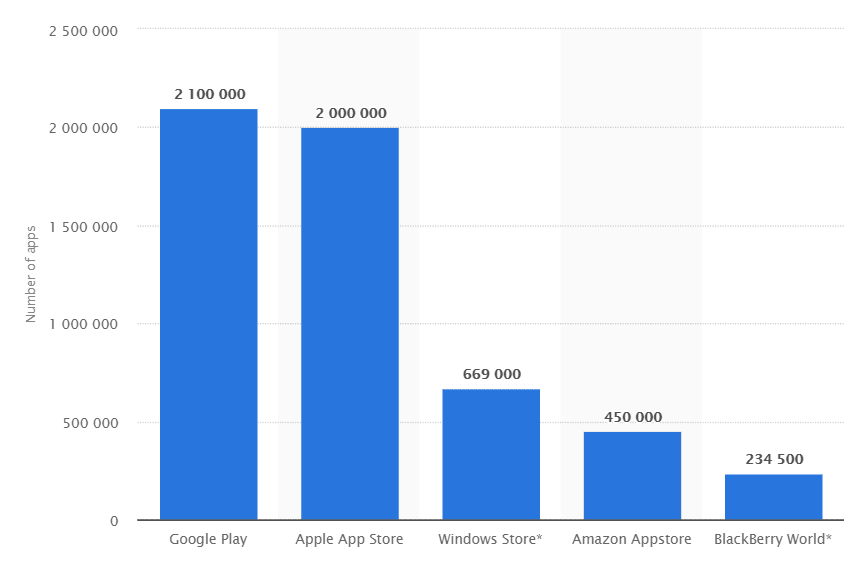 The stats above show us the current numbers of mobile apps in leading app stores. As we mentioned in the beginning, the number of apps in Google Play and App Store is more than 4 million already.
The abundance of mobile apps is something good for mobile phone users, of course. But, we can not say the same thing for app owners. Why? The answer is so simple. The more apps there are in app stores, the more difficult it gets to stand out in these markets. How will users find out about your app in the ocean? That's why App Store Optimization matters.
You need to make your app more visible in app stores so that users can find out about it. How can you make your app more visible? You need to optimize your app.
Main Implementations of App Store Optimization
These following basic ASO implementations will make a huge effect on the success of your apps. Let's start!
Before anything else, the first thing you should do is to make category, competitor and keyword analyses.
First, choose your category that fits your app the best. What and how are your competitors doing in this category? Define.
Last but not least: keyword analysis. Keywords are the words that mobile users type in search bars on app stores to find what they are looking for. Define what keywords users use the most in your category and optimize your app according to them.
Written Optimizations
App Name
You should pay attention to your app's name as if it's your name cause it will be the identity of your mobile app. You must choose something unique, creative and most importantly: memorable, to get a place in your user's memories.
App Title
Users might not be able to get a clue from your app's name alone. Don't worry. You can add a title that explains your app next to your app name. Google Play Store allows using 50 characters in your app title while the limit on the App Store is 30. Pick the one that summarizes your app the best!
App Description
Now that you've managed to draw the attention of users on the search result pages with your app icon (we will talk about it later in the post), app name and title, it's time to give them more detailed info about your app in the description section. You have a limitation of 4000 characters in the description sections on both Google Play Store and App Store. It is important to note that while Google Play Store takes descriptions into consideration for rankings, Apple App Store doesn't.
By the way, don't forget to check your keyword density to get the maximum results from your app description! Let's continue our ASO guide.

Visual Optimizations
App Icon
App Icon is the first visual item users see on the result pages on app stores. Pick something remarkable and unique so that users also notice your app when they surf on their phones. Don't forget that you shouldn't include your name in your icon as it's already located next to your icon.
What kind of features are users going to encounter after downloading your app? Show them with your screenshots. You can add up to 8 screenshots on Google Play and up to 10 screenshots on the Apple App Store.
Your App Preview Video
Watching videos is one of the most popular trends in the latest years. You can use this chance and add a preview video of your app to show what your it is about. You can add a 30-sec preview video on App Store and 20-sec preview videos (recommended) on Google Play Store.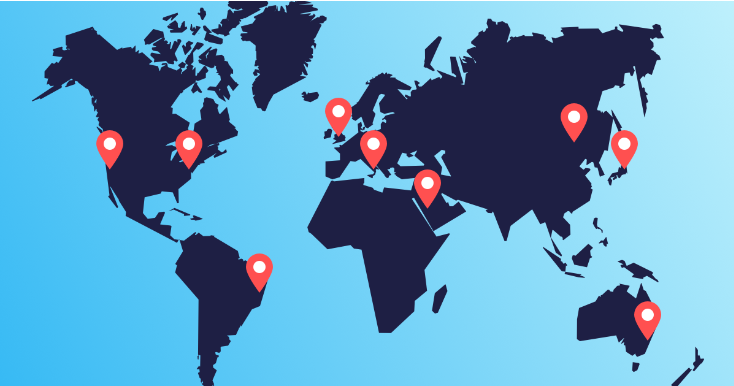 Localization has a huge effect on the success of your app. If you want users from other countries to download your app, you should make sure that your app suitable for that area taking variables such as languages and cultures into consideration.

App Reviews & Ratings
Reviews and ratings are very important for the success of mobile applications. As you may know, consumers are more likely to use/purchase a service/product when they receive positive feedback from other consumers.
This is the same for mobile app users. 79% of users always check app reviews and ratings on app stores before downloading an app.
App reviews and ratings also matter for app store optimization. The more your app has positive reviews, the higher your app ranking gets.
You can check our guide to learn how to reply to app reviews in the best way.
Updating Your App
You can find out what is working and what is not on your mobile app with A&B tests. Optimize and update your app according to the results of these tests and don't forget about the constantly changing user habits and new technologies. Here are some tips for keeping mobile apps up-to-date.
In this ASO guide, We talked about what is App Store Optimization, why it matters and the main implementations of ASO. You can have a look around in our website to find out about mobile marketing more!