During the Coronavirus Pandemic, mobile ad placements on a major network increased by 70% despite the cuts in advertising budgets. 
The increase was led by interstitial ads and driven by mobile consumers who spent an average of 25% more time on their smartphones in April 2020 when many countries declared curfews and citizens weren't allowed to go out to prevent the virus from spreading more. 
Mobile consumers spent a total of 1.6 trillion hours on their mobile devices in the first half of 2020, according to a recent report by mobile and app analytics firm App Annie.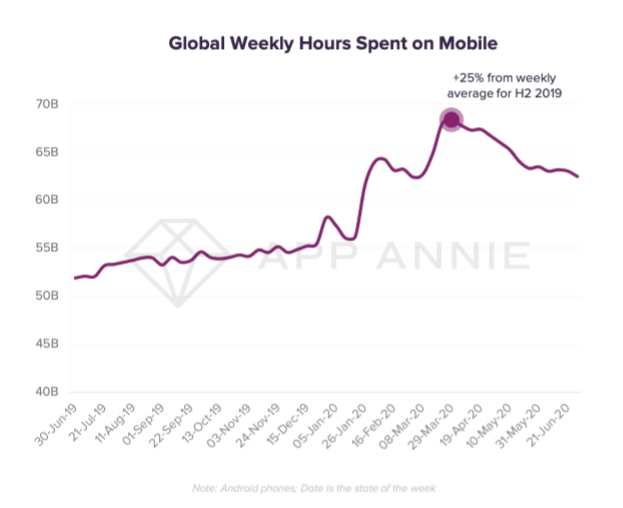 In the meantime, iOS and Android users downloaded mobile apps games over 64 billion times on Apple's App Store and Google Play Store.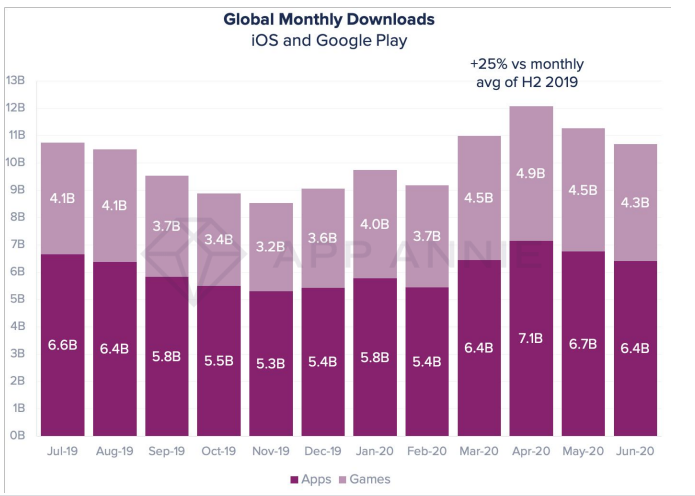 According to the report, mobile consumer spending reached a record high. Android and iOS users spent $50 billion in total making it the most successful quarter for Google and Apple so far.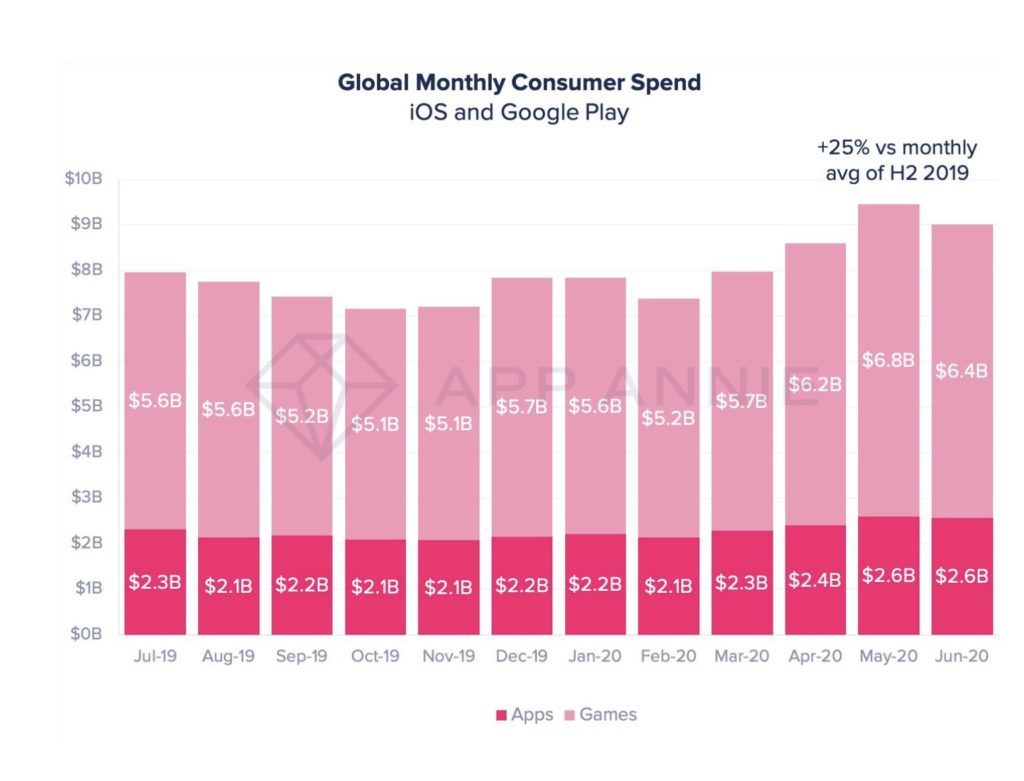 There has also been a huge increase in the use of video streaming apps during the pandemic.
Netflix's cross-app usage with the short video app TikTok jumped up from %15 to %45 y-o-y in the second quarter of 2020. (On iPhones in the United States). According to the App Annie, it's a very clear sign ''indicating that the lines are blurring between social and traditional video streaming apps.''
The report also reveals the upward trend in the mobile time spent in finance, shopping, food & drink, education and business apps.