59% of global App Store downloads came from Search last year, according to Sensor Tower's latest report for which the company examined the four sources of App Store downloads which include Browse, Search, App Referral and Web Referral.
The report found that, while the Search has been the largest source of global App Store downloads from 2018 to 2020, there was a downward trend in 2019 when it saw a 2% Y/Y decrease and fell to 56%, due to increase in installs sourced from App Referrals.
However, Search bounced back in 2020 due to the number of users searching for apps from word-of-mouth. The closure of social places including gyms, classes and offices during the pandemic has minimized physical contacts and led people to use their mobile device to look for digital replacements such as video conferencing apps as well as health & fitness apps.
---
Also Read: COVID-19: Downloads Of Health & Fitness Apps Increased By 40%
Also Read: Video Conferencing Apps' Downloads Keep Increasing Due To COVID-19
---
Meanwhile, the report also found that users searched for specific app and brand names instead of generic terms during the time period.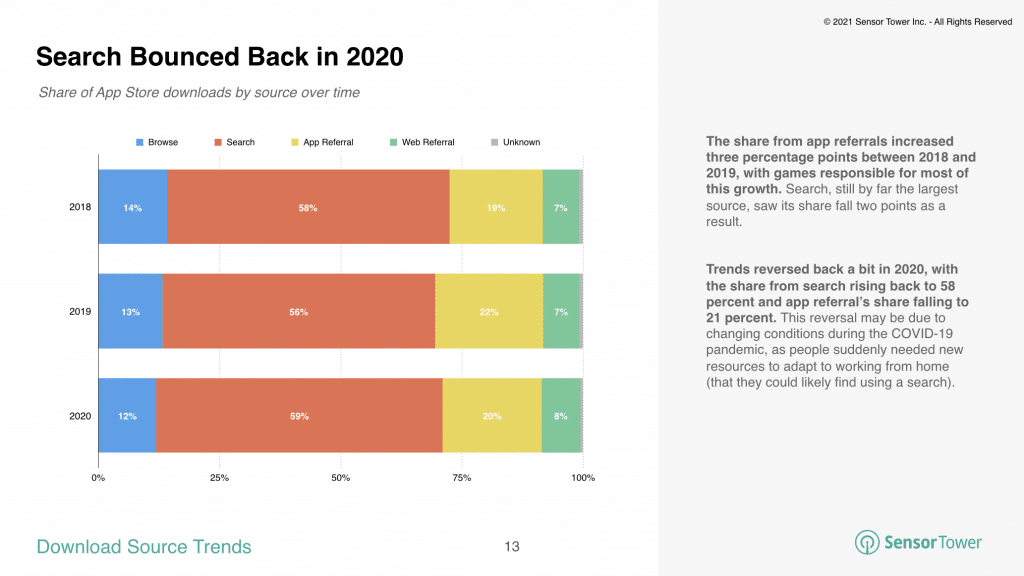 The second largest source for global App Store downloads was App Referrals of which the share fell 2 points to 20% in 2020. It was followed by Browse with 12% and Web Referrals with 8%.
70% of non-game app installs came from Search
According to the research, Search accounted for 70% of global non-game app installs in 2020, with a 7% Y/Y increase. However, App Referrals are expected to take the crown once the pandemic is over and users begin downloading apps of word-of-mouth instead of searching for new apps.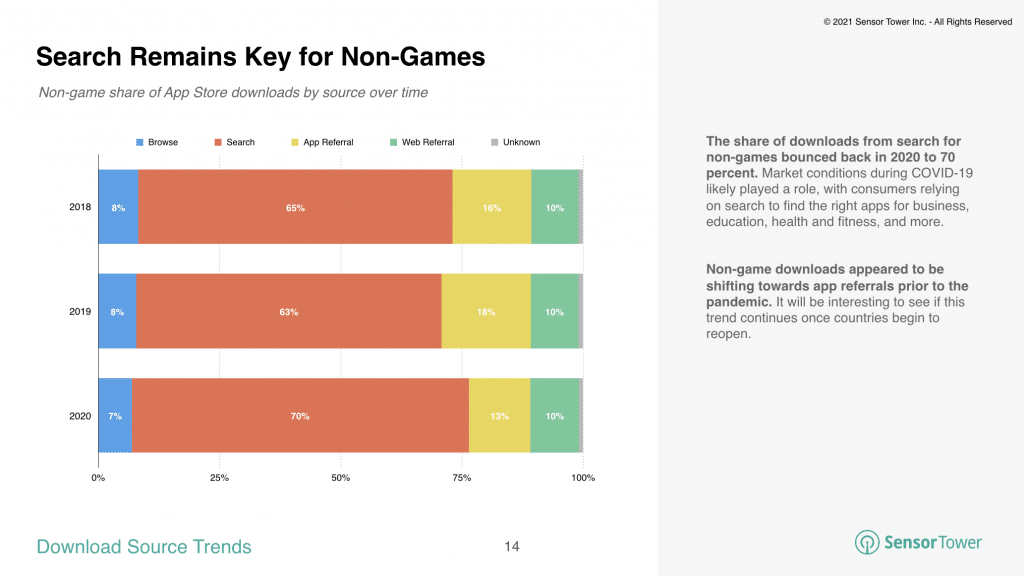 App referrals accounted for 38% of game installs
While Search was the main source of non-game installs last year, App Referrals accounted for 38% of game app installs for the first time in 2020.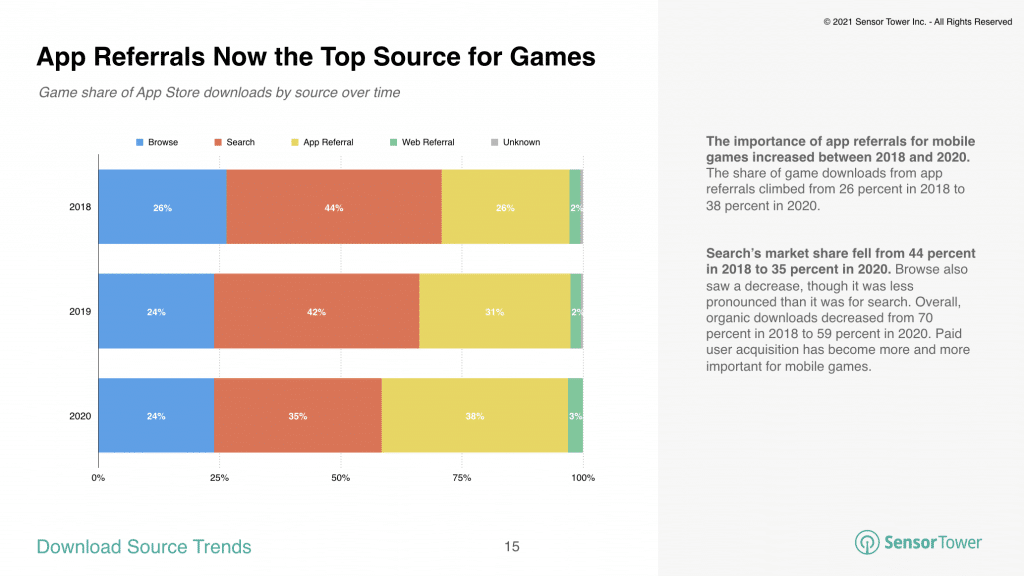 For gaming apps, Search was the second largest source accounting for 35% of global App Store downloads, followed by Browse with 24% and Web Referrals with 3%.