In 2020 when the pandemic and lockdowns skyrocketed mobile game usage and revenue, the Hypercasual market accounted for 31% of global downloads with top titles in the genre accumulated over 6.3 billion downloads across both App Store and Play Store, according to Sensor Tower's Mobile Game Taxonomy Report.
Hypercasual was followed by Arcade and Puzzle which made up 15% and 13% of total downloads respectively. While top Arcade games including Subway Surfers accumulated 4 billion downloads, top Puzzle games like Among Us generated approximately 3.7 billion downloads during 2020.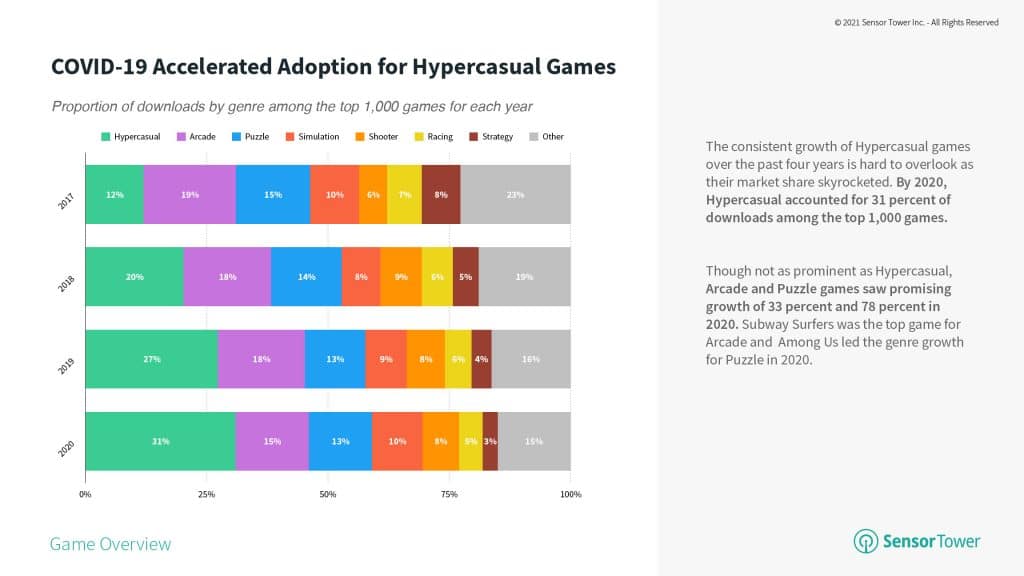 Meanwhile Simulation was the 4th most downloaded game genre with 10% (2.9 billion) of the total installs.
---
Also Read: Why is Simulation on the rise?
---
RPG accounted for 29% of global spending in 2020
Although its market share fell in 2020, the RPG genre accounted for 29% of global spending with revenue driven by fresh titles including miHoYo's Genshin Impact which surpassed $500 million in player spending in 2020.
---
Also Read: Genshin Impact Revenue and Usage Statistics
---
Combined, top 1000 titles in RPG and Strategy genres accounted for almost half of the player spending generated in 2020.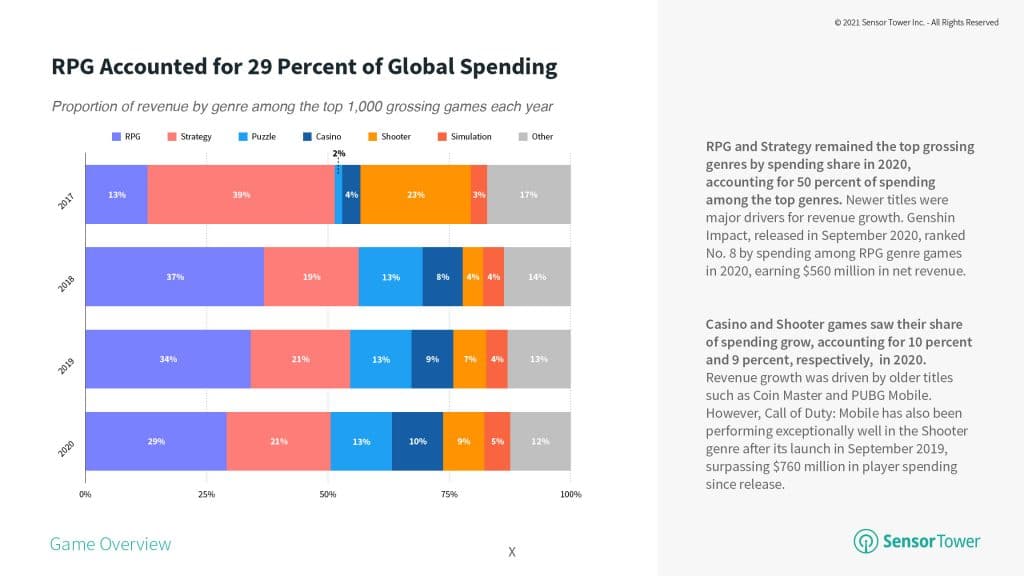 In addition, Casino and Shooter genres experienced an increase in spending, accounting for 10% and 9% of the total revenue respectively. The growth was largely driven by Coin Master, PUBG Mobile and Call of Duty: Mobile.
---
Also Read: PUBG Mobile was the highest-grossing mobile game of 2020 with $2.6 billion
---
Fashion was the fastest-growing theme in 2020
According to the report, the Fashion theme which includes games like Project Makeover and Super Stylist was the fastest growing theme in 2020, with downloads of the top 100 games in the theme reached 991 million with a 109% Y/Y growth.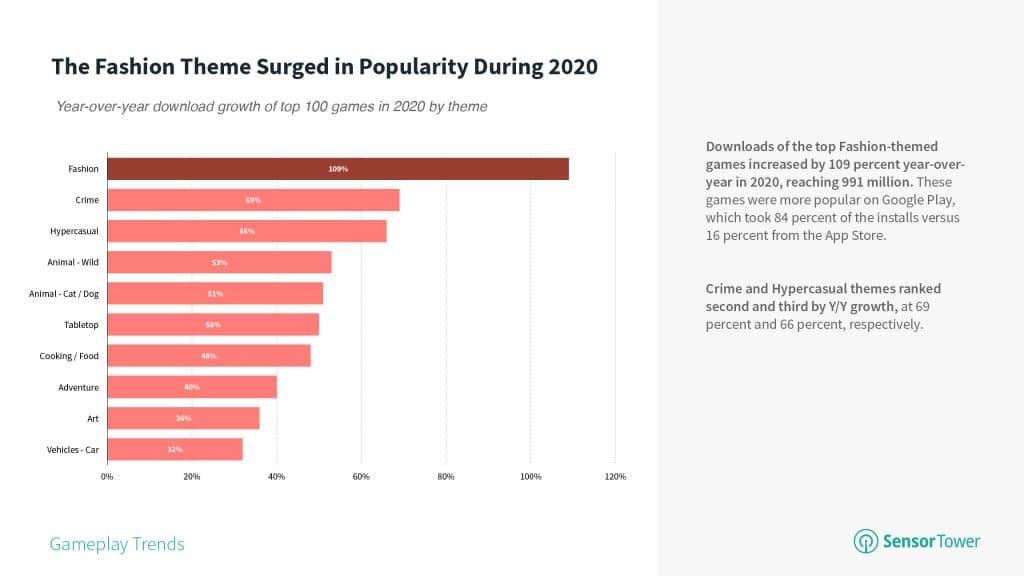 Check out our mobile marketing news for more articles like this one.