Especially in the last few years, there has been a great interest in video streaming apps such as Netflix, Hulu, Twitch and Disney Plus, and their usage stats have peaked during the Coronavirus pandemic as a result of growing number of people looking for movies and similar video types to spend time at home.
App analytics and market data company App Annie, shared the list of top video streaming apps in the US by their average monthly active users.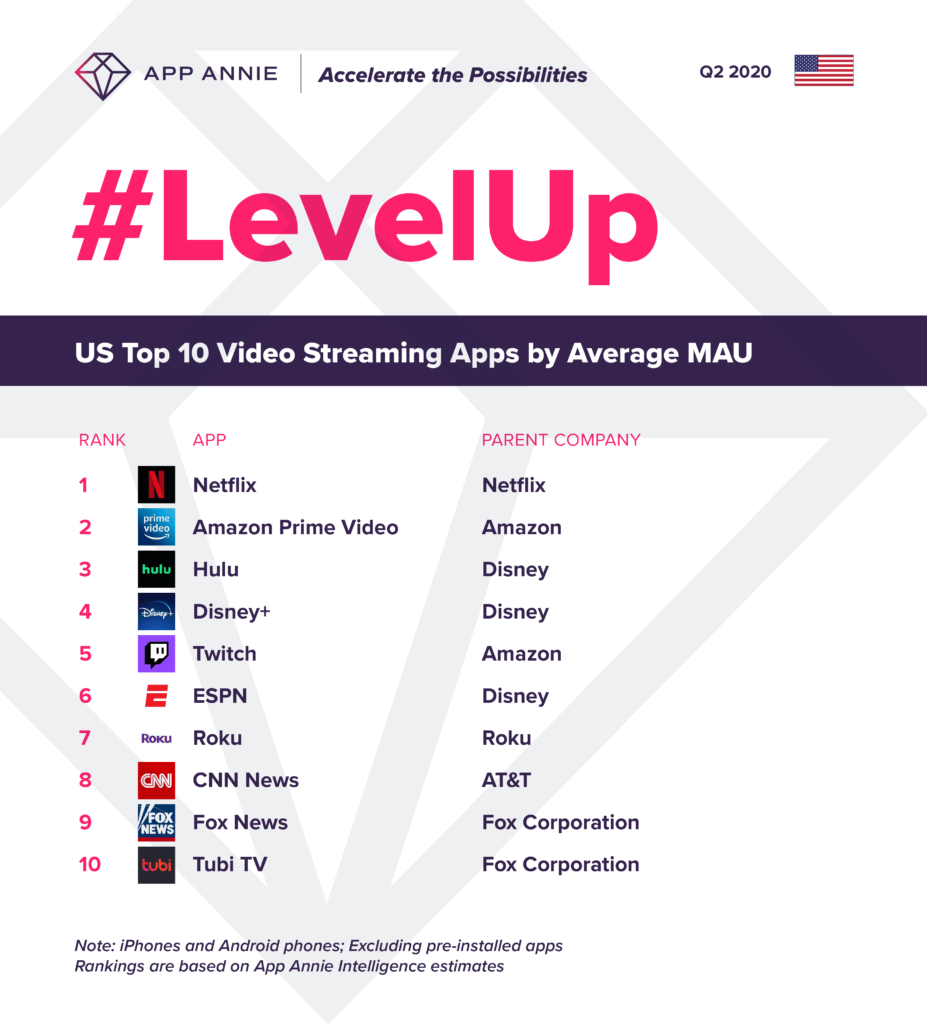 According to the list, Netflix is currently the most popular video streaming app in the US, followed by Amazon Prime Video, Hulu, Disney+, Twitch, ESPN, Roku, CNN News, Fox News and Tubi Tv.
We do not yet know whether this increase in usage will continue for the rest of the year.
In the past 1-2 months, many countries saw a downward trend in their coronavirus statistics, and as a result, eased their restrictions. But the number of cases began to increase again, and now many countries are re-imposing restrictions to prevent the second Coronavirus wave.
And this may result in a further increase in the demand for these apps.
What do you think?