App downloads of Twitch, one of the largest video streaming platforms in the world, more than doubled during Coronavirus lockdowns. Also, its daily revenue in the US reached $400K in a single day in May.
AppFigures has released quite informative data on the effects of Coronavirus lockdowns on the mobile app of Twitch, which has been actively used by especially gamers for years.
In fact, Twitch is not just for gamers anymore, according to the report. There are now many people using the app for other activities such as music and sports to spend time at home.
In May, the number of Twitch's daily downloads in the US increased from 20.000 to 60.000. There has been a short drop starting from May but the download numbers are still above double.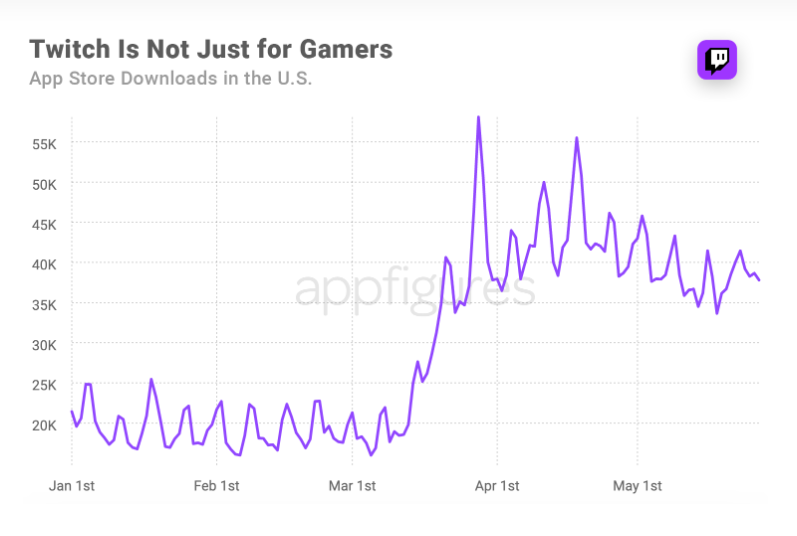 In line with the increasing number of downloads, there has been a huge increase in revenue too.
It averaged around $70.000 before COVID-19 lockdowns. In May, Twitch earned $400.000 in a single day.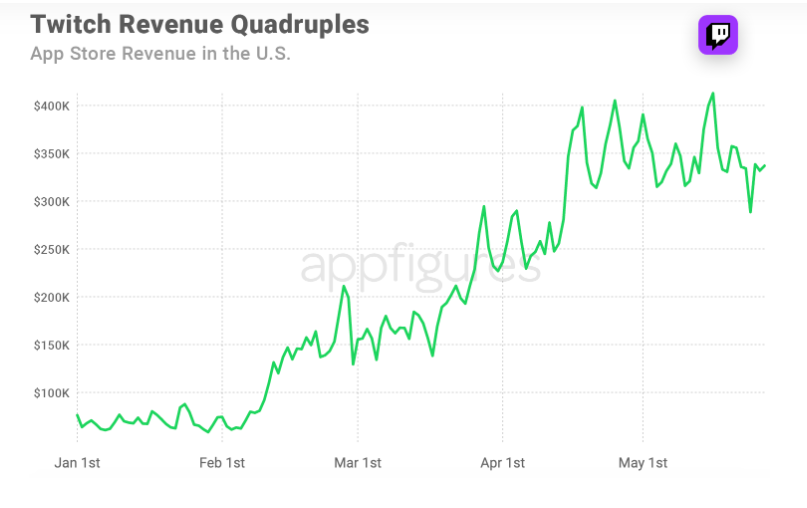 Don't forget to check out the other news in the mobile industry.