Popular video-streaming platform Twitch's mobile app generated 22 million new installs in the first quarter of 2021, according to Sensor Tower. That's up 62% from the same quarter of the previous year when it hit 13.6 million downloads. 
The app saw a great increase in worldwide installs in March 2021 when many countries introduced lockdowns and people turned to mobile apps to spend time. By the end of 2020, it reached 80.6 million in total installs with a 134% year-over-year increase.
---
Also Read: Twitch Revenue and Usage Statistics (2021)
---
According to the data, the United States is the app's largest market where it generated 17.6 million installs in 2020 and 5 million new installs in the first quarter of this year. It was followed by Brazil, Mexico, Argentina and the United Kingdom respectively.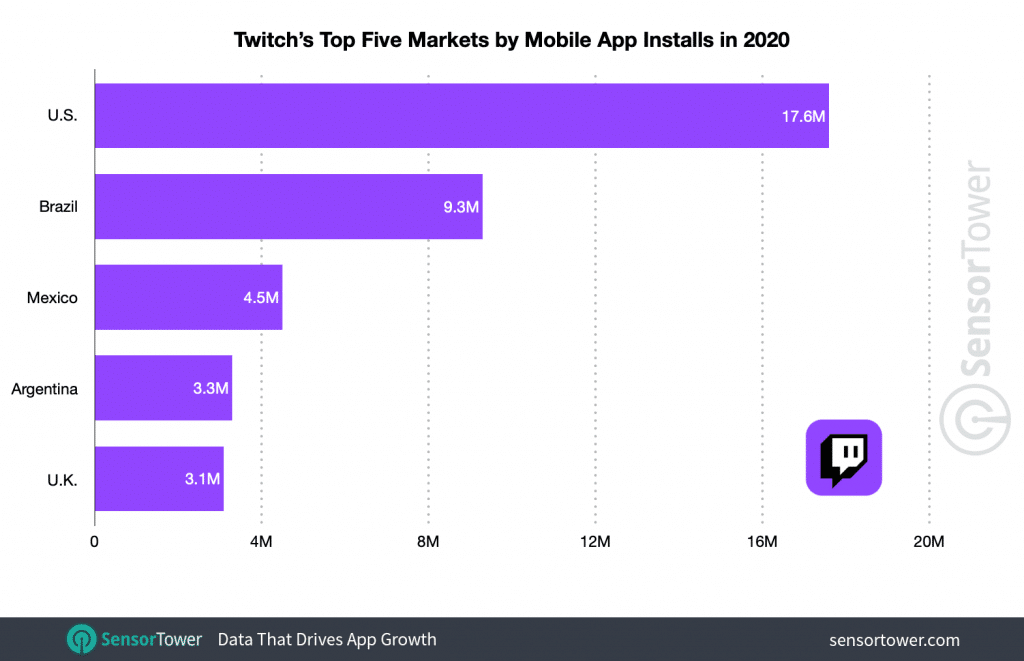 In 2020, it experienced the most growth in India where it saw 2.2 million new installs with a 588% year-over-year growth. During the first quarter of 2021, the growth continued and it hit 280,000 installs, up 146% from the first quarter of 2020.  
Monthly active users rose 69% since March 2020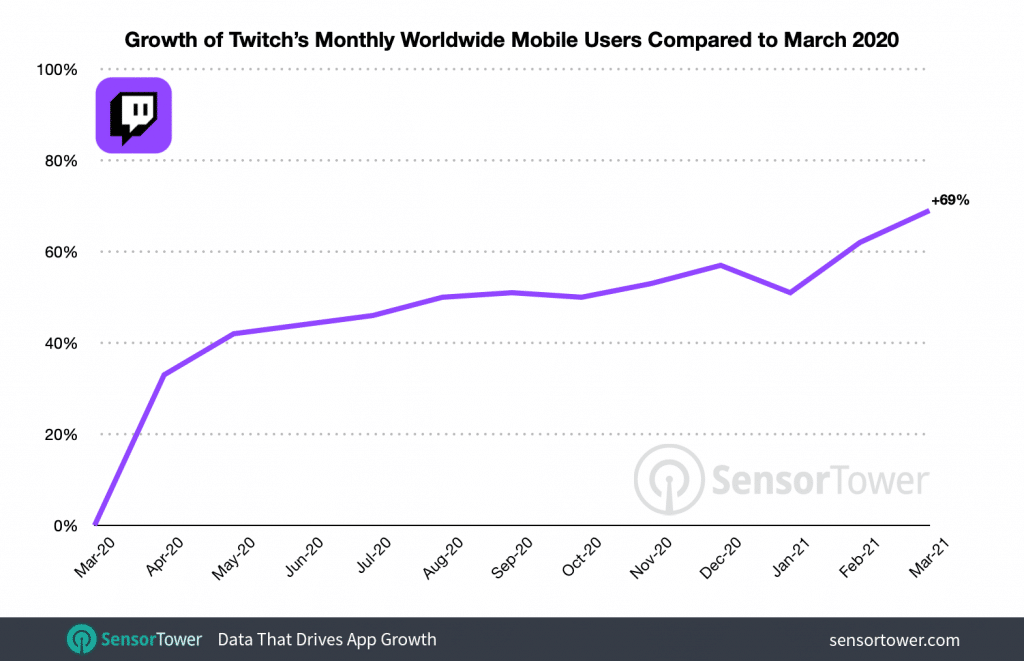 In addition to the upward trend in its first-time installs, the app's monthly active users also increased by 69% between March 2020 and March 2021.