Clubhouse, Stereo and Spoon, the three largest audio chat apps, have generated over 20 million global app downloads so far in 2021, according to Sensor Tower data.
Clubhouse's global downloads increased 300% month-over-month to 9.6 million in January. It fell 72% to 2.7 million in March but it was still 13% more than the downloads generated in January.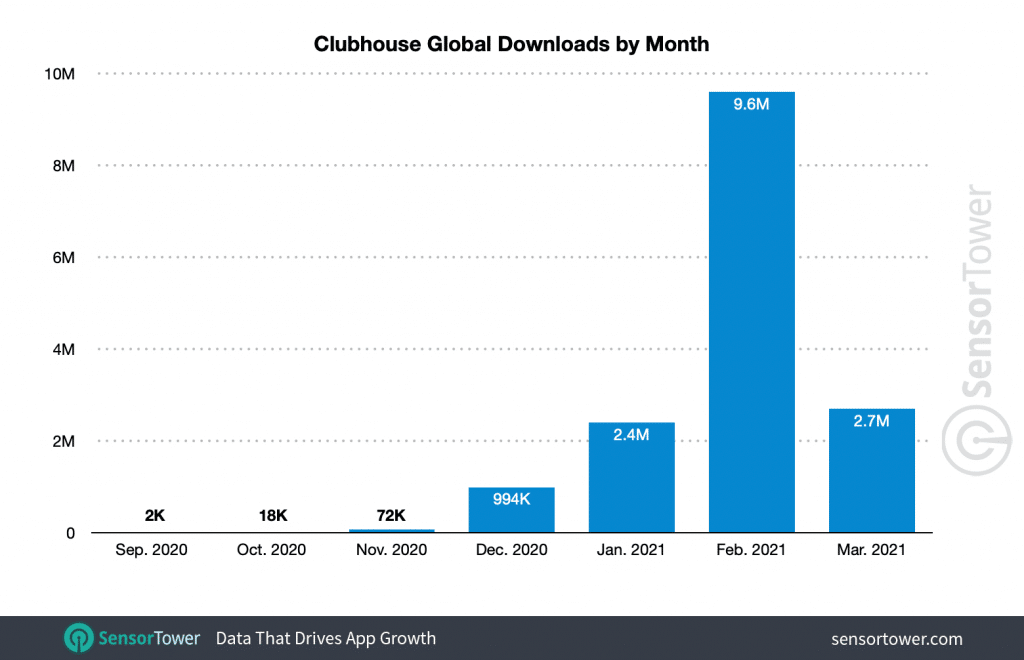 The rising app, which recently closed a new Series C funding round at reportedly $4 billion valuation, has generated 15.3 million worldwide downloads so far in 2021 and 16.4 million since its launch in April 2020.
---
Also Read: Everything you need to know about Clubhouse app
---
Clubhouse was followed by Stereo which was also launched in April 2020. In February, it's global downloads reached 1.5 million with a 172% month-over-month increase. Similarly, there was a 35% fall in March when it saw nearly 980,000 global downloads.
Compared to Clubhouse and Stereo, Spoon is a much older drop-in audio chat app launched in 2016. It has generated more than 26 million worldwide installs so far.
Although it's four years older than it's rivals, Spoon didn't experience a spike in February 2021. Instead, it saw a boost in 2020 when it reached 10 million installs with a 13% Y/Y increase. It's best month was April when it hit approximately 974,000 global downloads probably thanks to the growing number of people looking for chat apps to spend time and stay connected during the lockdowns.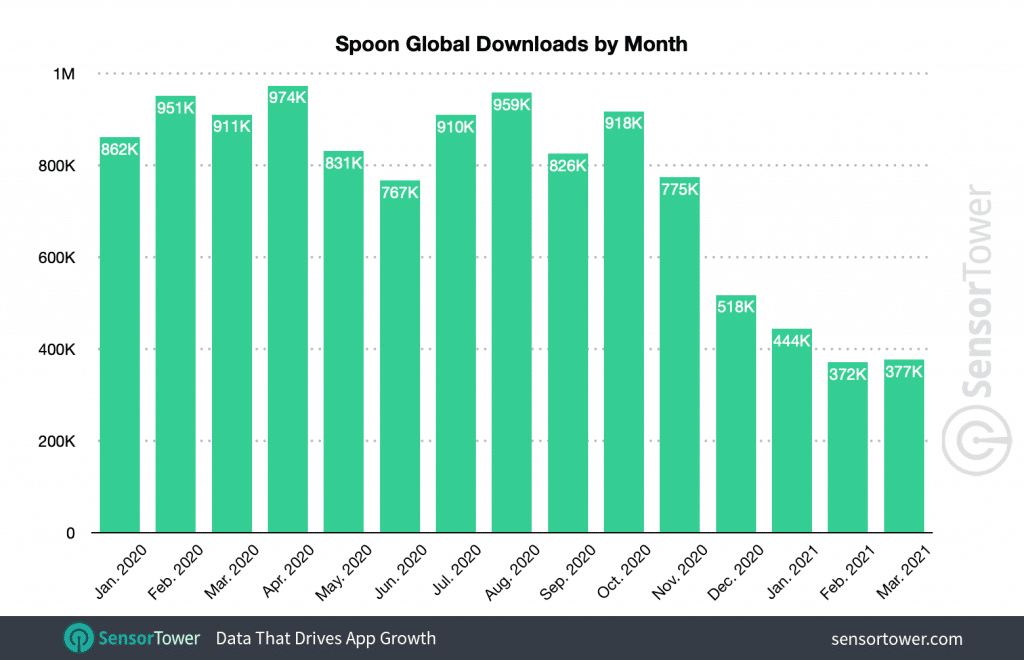 As audio chat apps like Clubhouse have attracted a great number of users in such a short period of time, social media giants have been working on their own versions for a while.
Facebook recently announced it's Clubhouse rival Live Audio Rooms and Reddit introduced Reddit Talks. Discord launched Stage Channels, Twitter launched Spaces (it's also reportedly working on a donation feature named Tip Jar) and Telegram launched Broadcast Groups.
In addition, LinkedIn confirmed it's building a Clubhouse rival while TikTok-owner ByteDance is reportedly developing its own version following the China ban on Clubhouse.