Facebook is reportedly building a Clubhouse-like audio-chat feature, two people close to the matter said last month. New screenshots shared by a mobile developer & reverse engineer shows us how Facebook's Clubhouse-copy 'Live Audio' feature looks like right now.
Alessandro Paluzzi (@alex193a) has managed to turn on the new feature in the Facebook app, which regular users are currently not able to use, and TechCrunch reported that Facebook confirmed the screenshots are examples of Facebook's ''exploratory audio efforts'' but said they don't represent a live product at the moment.
As we can see in the screenshots, the feature is currently integrated into Facebook's Zoom-rival product Messenger Rooms which the company launched in May 2020.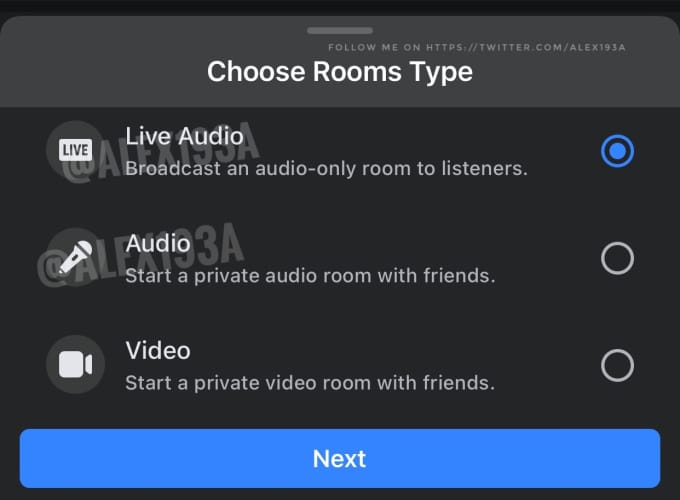 When a user creates a Room, Facebook will show you three types of Rooms which are Live Audio, Audio and Video. While the Audio feature would be used for private audio chats with friends, Live Audio will enable users to broadcast to a larger audience.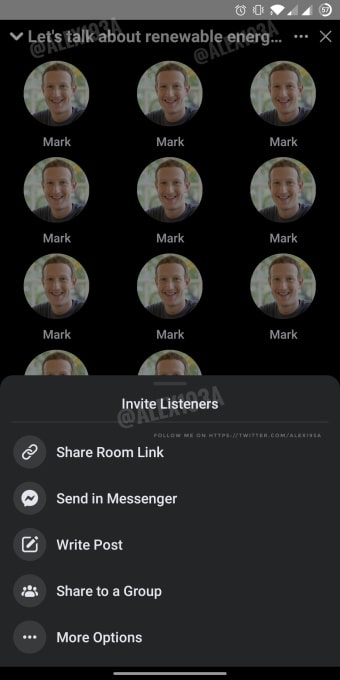 When users choose the Live Audio feature, they will be able to invite listeners via shareable links and promote their broadcasts through Messenger, Facebook posts, Facebook Groups and other social media platforms.
In the meantime, the design of the Live Audio Room looks very similar to that of Clubhouse. While the speakers are currently shown at the top of the Live Audio Room with larger icons, the listeners are located below.
In addition, just like Clubhouse, there's a 'followed by speakers' section at the top of the audience section.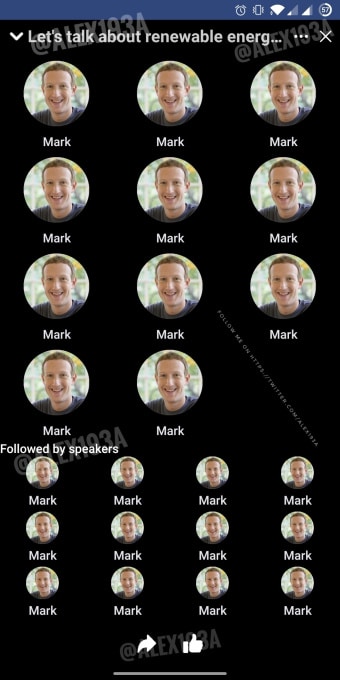 Meanwhile, Facebook is not the only tech giant exploring Clubhouse-like audio chat products. Earlier this month, Twitter started testing its audio-chat rooms called Spaces which will be made available for everyone in April.
As well as Twitter, ByteDance is also reportedly building a clone following the China ban on Clubhouse.