India was the fastest-growing market globally for both mobile apps and games in 2020 while Argentina holds the highest growth rate in gaming, according to Adjust and Facebook's Mobile App Growth Report.
In partnership with Facebook, Adjust analyzed 25,000 apps, that were released on the App Store and Play Store in 2019 and 2020, across 250 markets and 12 industry verticals, in order to rank countries based on their Growth Score which was calculated by taking the total installs per month and dividing them by MAU for each vertical and country in its dataset.
While Education was the fastest-growing app vertical in India, Business, Food & Drink and Social apps are also performing very well. However, Gaming experienced a relatively slower growth when compared to other countries.
In Gaming, Argentina was the fastest growing market in 2020, followed by Vietnam, Brazil, China and Mexico.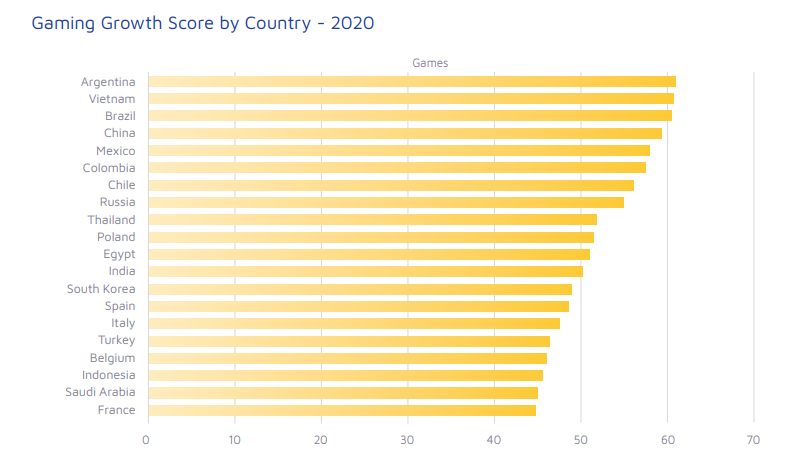 Meanwhile, the report found that Gaming is the fastest growing app vertical globally, followed by Business and Entertainment, largely thanks to the growing number of people playing mobile games, working from home and streaming media during the ongoing pandemic.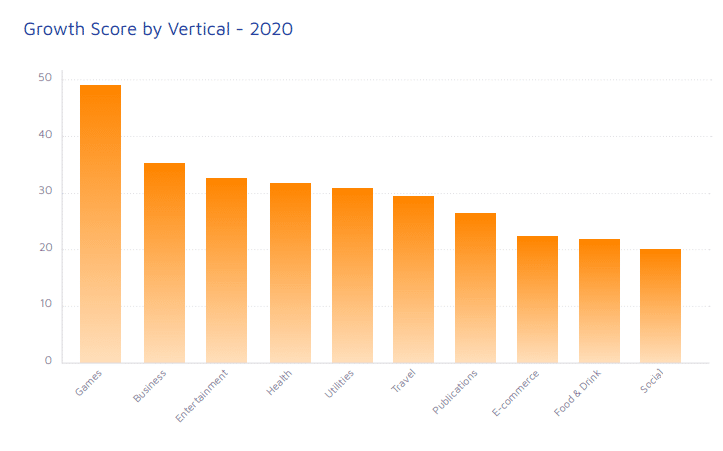 Check out our mobile marketing news for more articles like this.