According to a new report by Sensor Tower, global app downloads reached 36.1 billion in the fourth quarter of 2021, up 2.7 percent from the previous year.
Downloads for the full year rose 0.9 percent to 144.2 billion, with 32.8 billion on the App Store and 111.4 billion on Google Play.
Per the report, Instagram was the most downloaded app worldwide in the fourth quarter of 2021. The popular photo and video sharing app has increased its downloads by 10% compared to the previous quarter, making it the first app from Meta (formerly Facebook) to take the top spot since the last quarter of 2019.
On the other hand, Q4 2021 was just the second time in the past two years that TikTok was not the top app by worldwide downloads. However, the popular app was the top app globally in 2021 for the second straight year. According to Insider Intelligence, TikTok's global users have overtaken those of Snapchat and Twitter in 2021, marking it the third largest social network worldwide behind Facebook and Instagram.
When it comes to gaming, Garena Free Fire was the most downloaded game worldwide in Q4 2021. It was the only game to rank among the top five each quarter in 2021, and saw a boost from the release of Garena Free Fire MAX.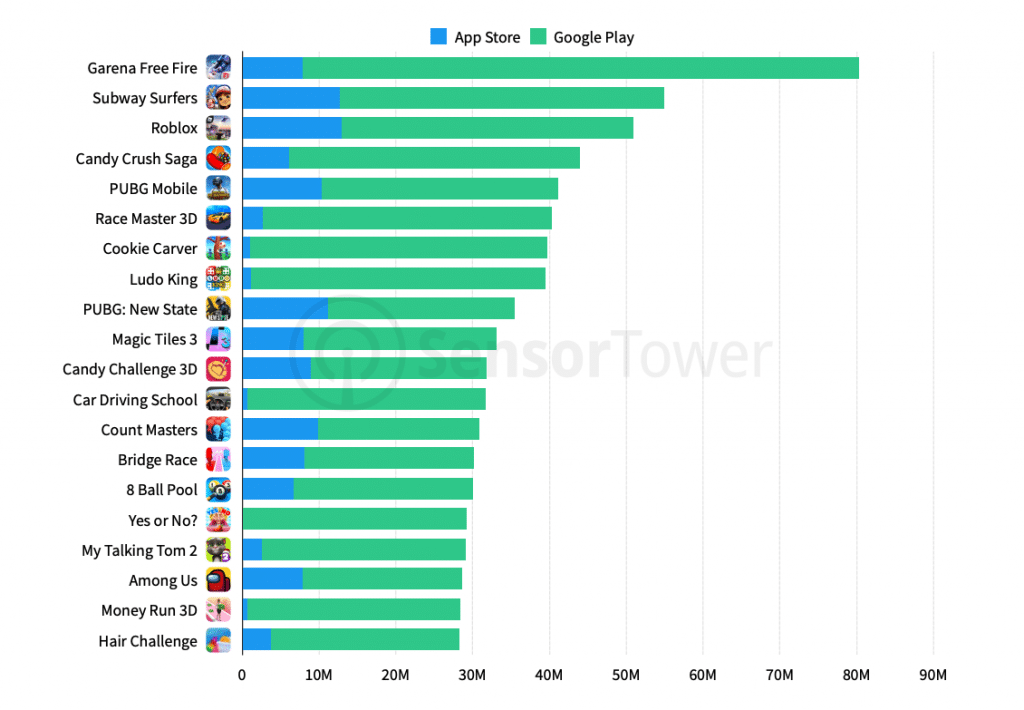 While League of Legends: Wild Rift was the most downloaded game worldwide on the App Store in Q4 2021, Garena Free Fire took the top spot in Google Play.
Sensor Tower also reported that Google and Meta were the top publishers worldwide in Q4 2021. Both publishers surpassed 600 million downloads each quarter in 2021. No other publisher reached 400 million for a quarter. The report found that seven of the top 10 publishers focused primarily on mobile games.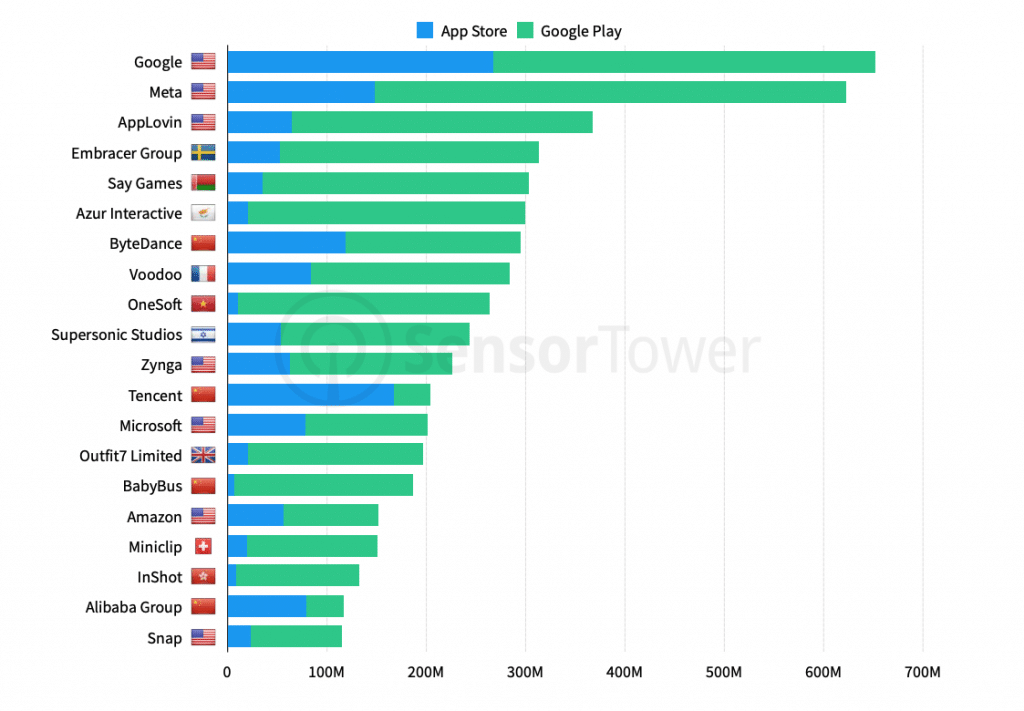 While the App Store market was largely controlled by publishers from the U.S. and China, European publishers found more success on Google Play in Q4 2021. For the full year 2021, Google repeated as the top publisher with nearly 2.8 billion downloads.
In the App Store, Games was the top app category with 2.21 billion installs, up 4.5 percent year-over-year. Games saw only modest growth on Google Play, with downloads up 1.4 percent YoY. The category's installs have been between 11.5 billion and 12 billion for the past six quarters.
Overall, India was the country with the highest app downloads in Q4 2021, with nearly 7 billion installs, followed by the United States and Brazil.