The global mobile app market is expected to reach 189 billion installs and generate $186 billion in revenue by the year 2027. That's according to Sensor Tower's latest Mobile Market Forecast, which has unveiled promising projections for the global app ecosystem.
The market research company said that the industry is poisoned for exceptional growth, with an anticipated 8.4% compound annual growth rate in worldwide user spending, and this upward trend in spending is expected to result in a 50% growth in revenue when compared to last year's total revenue of $124 billion.
App Store vs. Google Play Store
According to the report, while the growth will be contributed by both the App Store and Play Store, Apple's marketplace is expected to drive $125 billion in spending by 2027, and the Play Store will account for less than half of that, $60 billion. As a result, Sensor Tower recommends developers and businesses to carefully consider the potential of the iOS market.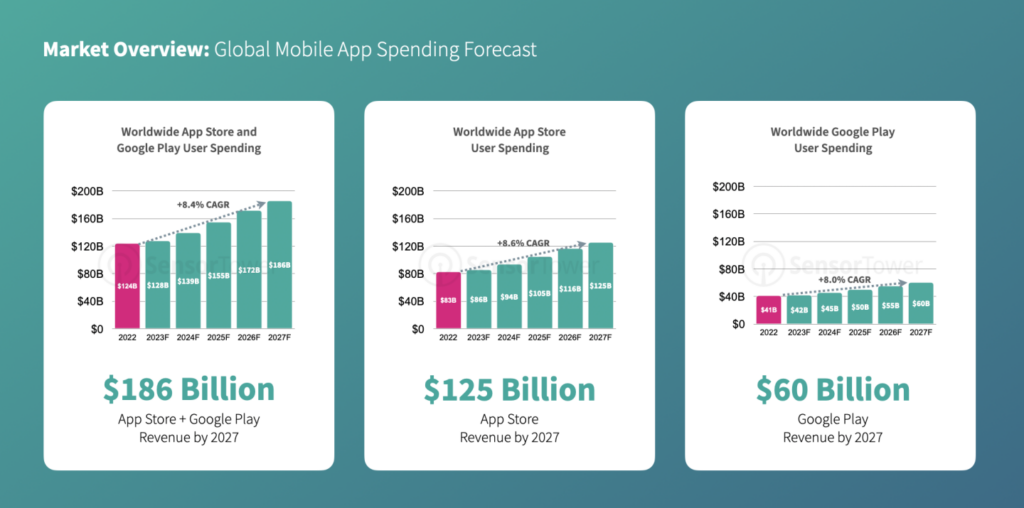 Entertainment and Photo & Video revenue up, mobile game revenue down
The report also revealed that while mobile games currently account for 54% of the total apps revenue, their share will decline to 47% in 2027.
Entertainment and Photo & Video categories, on the other hand, are expected to experience a growth in their share, as a result of the growing number of users shifting to and spending more money on apps like TikTok and YouTube.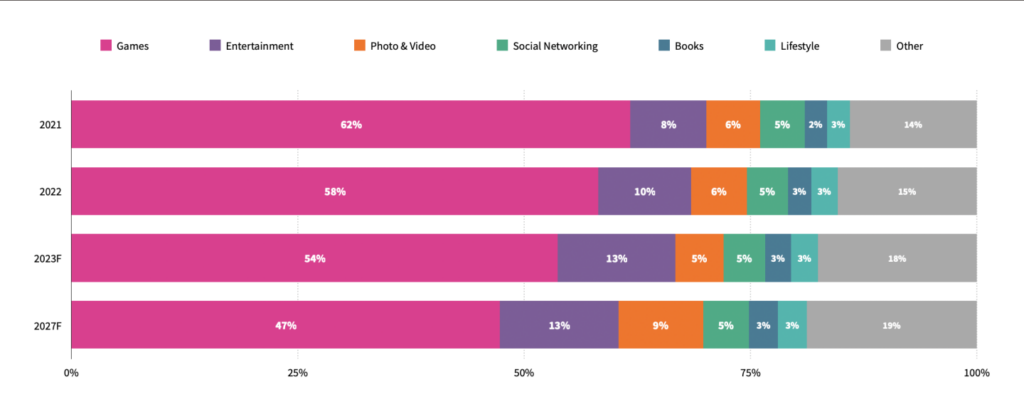 Brazil to overtake U.S. in terms of downloads
Sensor Tower has also revealed the top 10 mobile app markets in terms of Google Play and App Store downloads. India is currently the No.1 country in the list, and is also expected to maintain its leadership in 2027.
---
Also Read: India is closing in on China in mobile gaming -report
---
While India is currently followed by the United States at No.2, Brazil is expected to overtake the U.S. by the year 2027, reflecting a significant growth.