The number of advertisers in Google Play Store and App Store increased from 60,000 in 2019 to more than 120,000 in 2022, according to new data from in-app advertising analytics company Apptica. While Android advertisers accounted for 71% of all the advertisers last year, iOS advertisers cover the remaining 29%.
Per report, the number of publishers on Android was also nearly double that of publishers on iOS.
Mobile games drove more than 69.02% of ad traffic on both the App Store and Play Store. While Casual titles accounted for 23.8% on iOS, Puzzle was the most dominant subcategory on Android with 25.4%.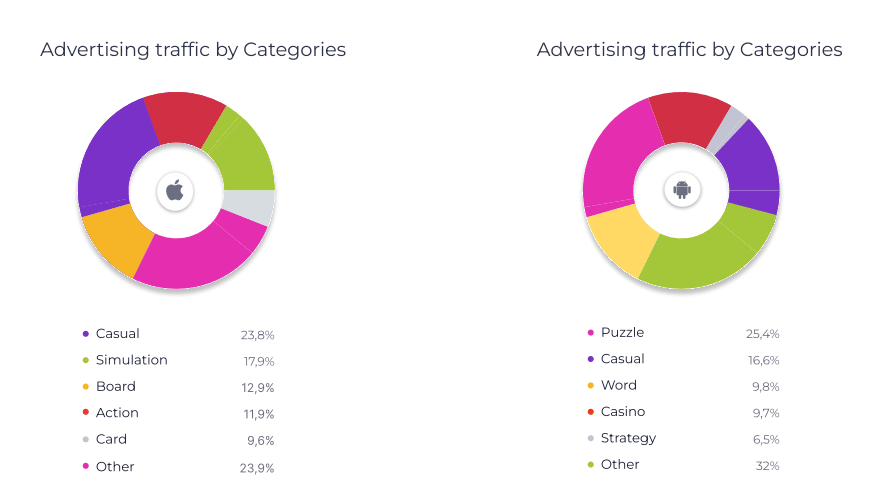 Meanwhile, social media giant Facebook was the top advertiser in 2022 in terms of traffic share. The top 10 also includes Shopee, Fishdom, Woodoku, Township, TikTok, Royal Match, Bigo Live, Blockudoku and Braindom 2.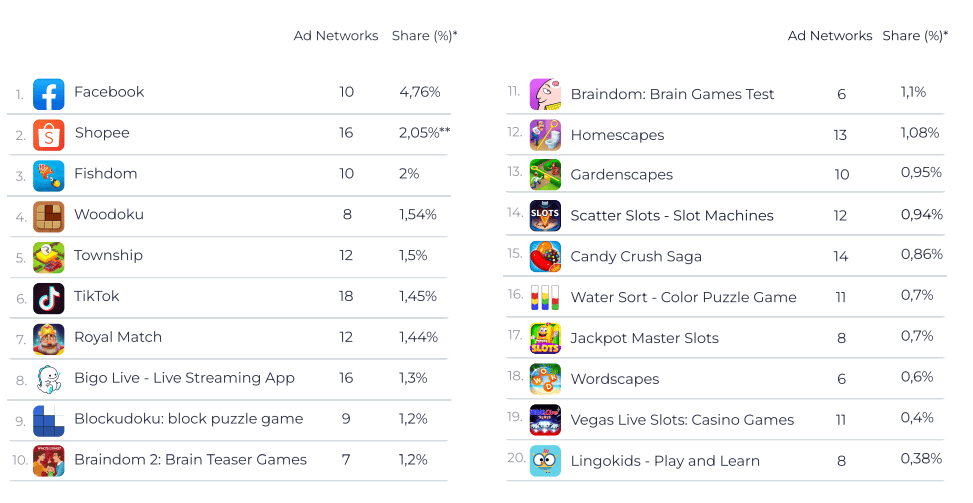 According to another recent report from Sensor Tower, digital ad spending in the U.S. reached $25.6 billion in the last quarter of 2022, down 13.7% from the previous quarter.