As more advertisers are turning to streaming services like Hulu, Peacock, Pluto TV, Tubi and Paramount+, total ad spending on OTT in the United States surpassed $3 billion during the third quarter of 2022, accounting for 14.8% of total digital ad spend, according to new data from Sensor Tower.
Per report, advertisers have spent an average of $3.26 billion on OTT ads, and seen an average 121 billion OTT ad impressions per quarter since the last quarter of 2021. According to a previous report from Mediaradar, the average monthly spending was $1.3 billion in 2021.
Tubi saw the highest growth in OTT ad spend
While Hulu, Peacock, Paramount+ and Pluto TV all saw a remarkable growth in OTT ad spend between Q4 2021 and Q3 2022, Tubi saw the highest growth with ad spend increased by 37% to $236 million.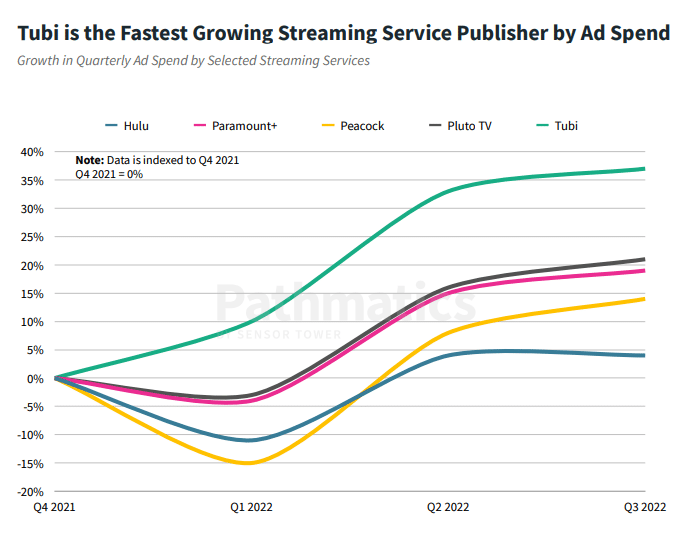 Hulu is the most popular among younger audiences
Sensor Tower suggests that focusing on Hulu could be a better choice for advertisers targeting younger audiences, since 58% of its users are under the age of 35. The same age group also accounts for 51% of Peacock, 48% of Tubi, 46% of Paramount+, and 36% of Pluto TV users.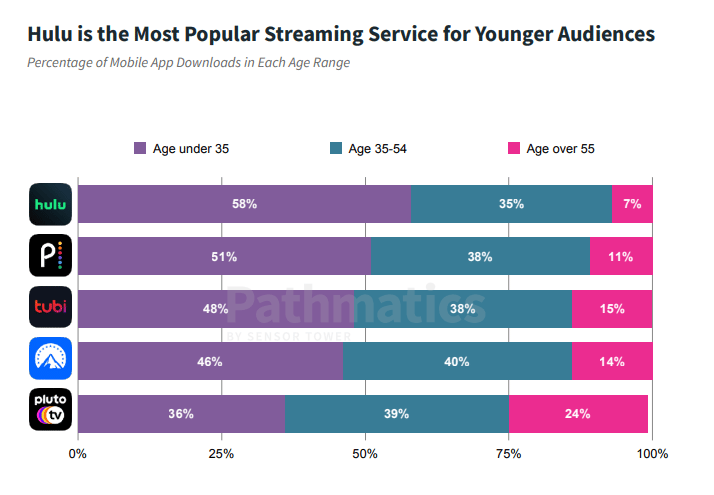 Grocery Delivery ad spend on OTT up 14%
The report also revealed that Grocery Delivery apps' spending on OTT ads grew by 14% Y/Y, while Restaurant Ordering & Delivery apps' spending rose 11%. Meanwhile, Delivered Meal Kits & Speciality Foods advertisers reduced their budget by 11% year-over-year.
Instacart was the No.1 Food & Delivery advertiser in the third quarter of last year, followed by DoorDash, Hello Fresh, GrubHub and Tovala respectively.