According to new data from Pathmatics (by Sensor Tower), UK advertisers spent $736 million on social media channels and generated over 100 billion social ad impressions per month between May – August 2022.
Furthermore, the average monthly spending in Europe's big five, which include the UK, Spain, Italy, France and Germany, reached approximately $1.5 billion as social ads impressions hit 336 billion at the same time.
The report also sheds light on what social media channels European advertisers put their money in the most. 57% of their social ad spending was allocated on Facebook, 36% on Instagram, 9% on TikTok and 2% on Snapchat. 
Brands are also adapting different strategies while running ads on social media channels. For example; Spotify and Amazon Music have been the most downloaded music apps in the United Kingdom for three years in a row. However, while Amazon Music allocated 88% of its social ad budget on Facebook and 11% on Instagram, Spotify distributed its ad spend to four social media platforms: 45% on Instagram, 20% on Facebook, 18% on Snapchat, and 17% on TikTok.
In 91% of its ads, Amazon Music included a link redirecting users to its website. Meanwhile, half of Spotify ads were Story ads that targeted brand engagement.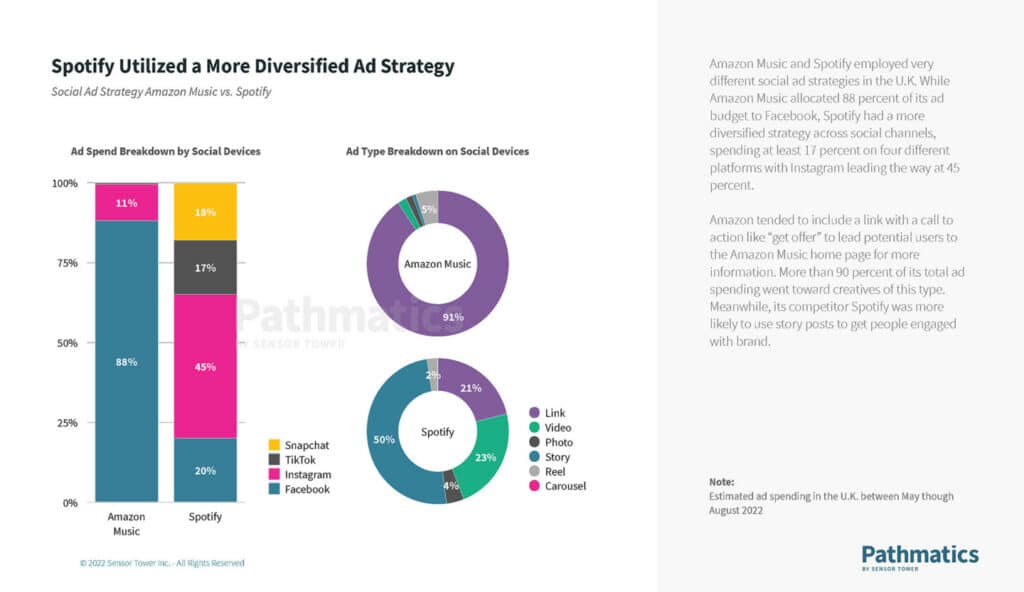 There were also major differences in the keywords Spotify and Amazon Music used in their social ad campaigns. While Amazon Music highlighted its special offers with keywords like ''free'' and ''limited time'', Spotify mostly focused on sports-related content like podcasts and surveys.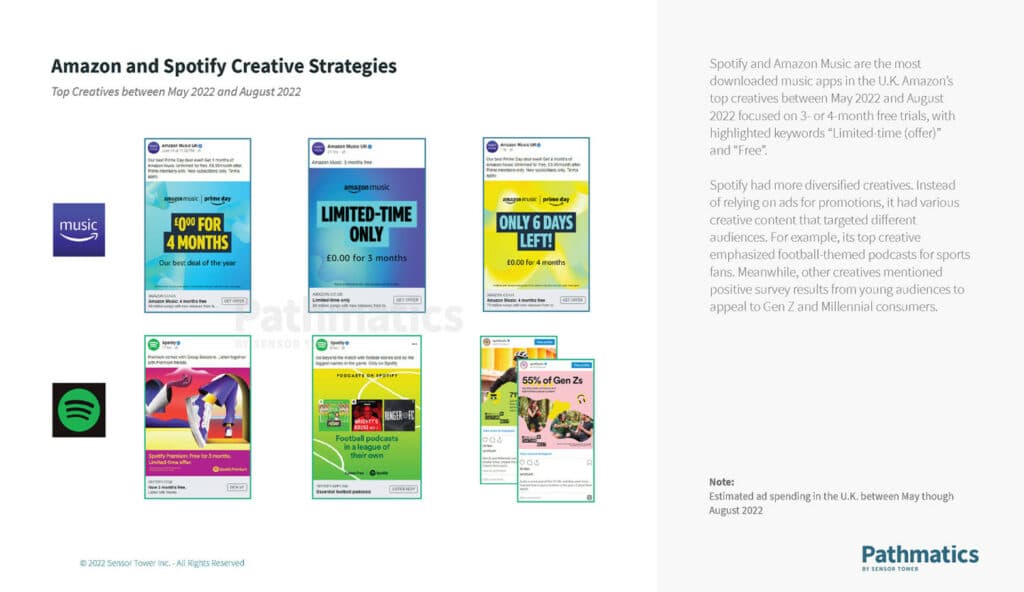 Gaming advertisers in the UK spent 53% of their budget on social ads
Pathmatics' data also revealed that gaming advertisers in the United Kingdom spent nearly 53% of their total ad budgets on social ads between May and August this year. Meanwhile, Snapchat and TikTok are among the first choices of these advertisers.
Voodoo, for example, spent 52% of its ad budget on TikTok ads and 42% on Instagram ads between May and August. Its weekly ad spending peaked during the first half of June, when its downloads hit 400,000 showing a similar pattern.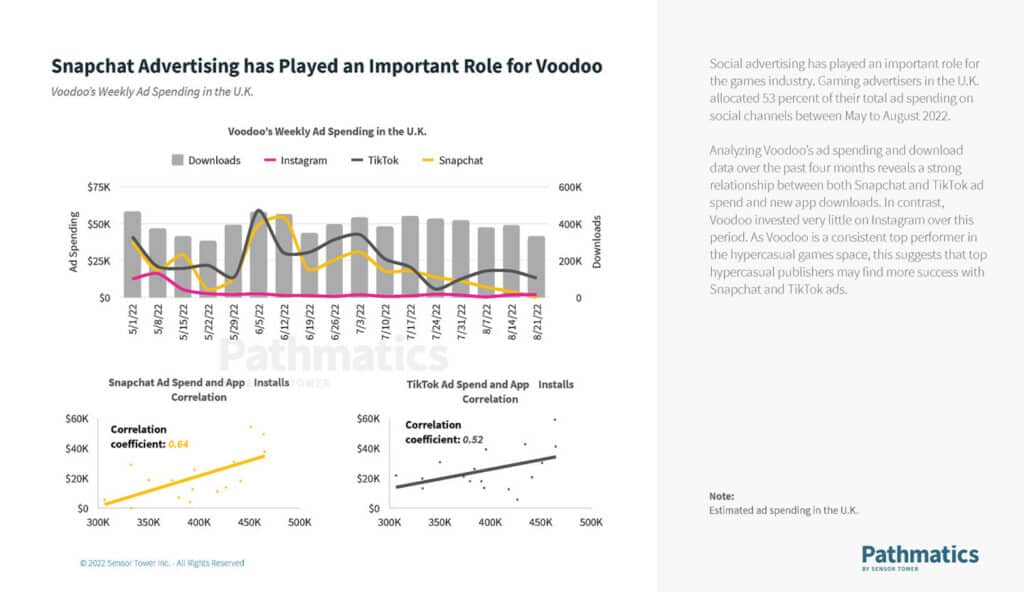 Sensor Tower also recently revealed that global app spending dropped 5% Y/Y to $31.6 billion in the third quarter of 2022.