After reporting its first-ever revenue drop earlier this year, social media giant Meta is now exploring new ways to increase the number of ads shown across different parts of its app portfolio.
The company announced on Tuesday that it will start showing ads in Instagram profiles and the Explore feed.
''Over the last month, we began introducing ads to new surfaces and creative tools to give brands an easier way to create, tell their story, and grow their business,'' the company said in a blog post.
In fact, Instagram has already shown ads within the Explore feed for a while, but between the related posts that show up when a user clicks on a post. With the new update, the company will now show ads directly on the Explore page, without needing users to engage with any post.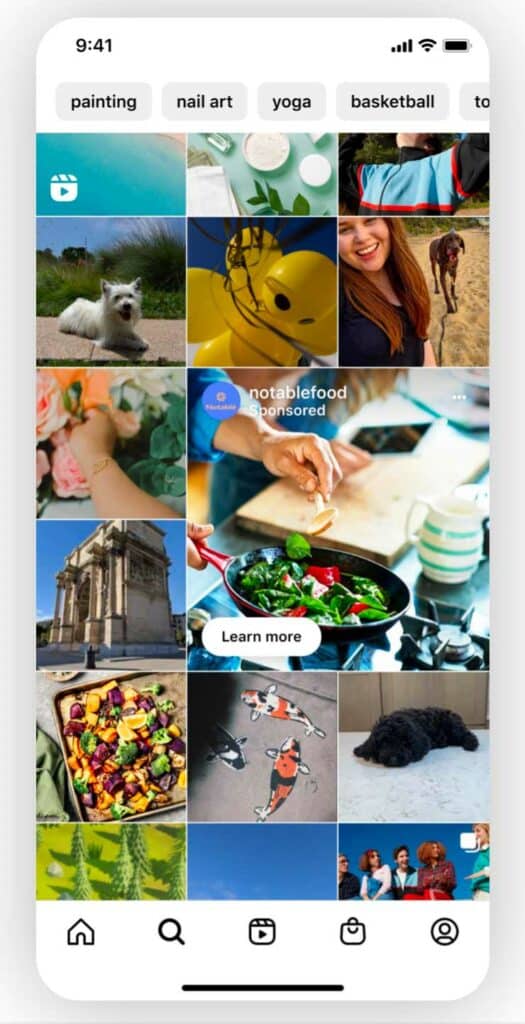 Instagram has also started testing displaying ads in profile feeds, something it had never done before. When you visit a profile now and tap on one of their posts, you'll start seeing ads as you scroll through the posts. The company said that it will allow creators to make money out of ads shown within their profiles, starting with select users in the United States.
Meta first brought ads to Instagram Reels last year, and now will allow advertisers to add free songs from its library to their Carousel ad campaigns.
In a separate blog post, the company also announced that Carousel ads are now coming to Facebook Reels along with the ability to add free music to them. It also introduced the new ''Post-Loop'' ads, which are 4-10 seconds long skippable video ads that will play after a user finishes watching a Reels.
The announcement arrives weeks after the WSJ reported an internal Meta document which showed most Reels users have no engagement whatsoever. As Meta struggles to catch up with TikTok, it has launched various features, several Instagram and Facebook APIs, and also the ability to crosspost IG Reels to Facebook in an effort to maximize the reach of its short video feature.
In addition, Meta is rolling out its AI-powered multi-advertiser ads, ads from relevant businesses that will be shown to users after they interact with an ad.
Lastly, the social media giant is also launching an open beta of its AR ads, which will allow advertisers to help their users engage with their ads in feed and Stories.