Instagram has announced three new features on Tuesday to help Reels creators reach more users on both IG and Facebook, and provide them with more detailed insights into their videos.
Adam Mosseri, the Head of Instagram, said that users will now be able to create Reels videos using the 'Add Yours' sticker. The sticker has been available on Stories for a while, allowing users to post about certain topics and ask others to do the same, with questions like 'Show me your July dump'. When you tap on the sticker, you can see other users' posts as well as the creator of the sticker.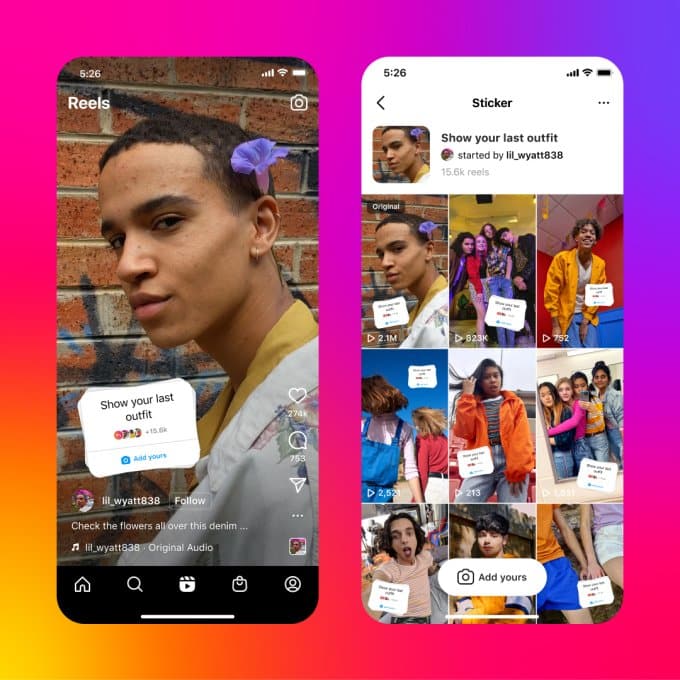 Meta launched Facebook Reels globally earlier this year, and now allows IG users to crosspost their videos to Facebook to increase their reach. If they have accounts on both the social media platforms, Instagram users will now be asked if they also want to post their Reels on Facebook when sharing them on IG. If you opt-in, your future Reels will be automatically shared on Facebook too.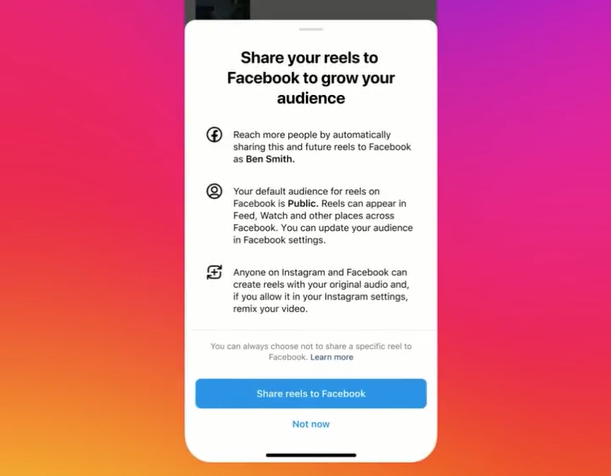 Mosseri also announced that users who share Reels on Facebook will access more detailed insights into their videos, including their average watch time, how many users they reach and more.
Here is Mosseri's announcement post:
Last month, Instagram also introduced a new feature to let users shop directly in chats, without requiring them to visit websites to complete their orders. In addition, earlier this month, the company announced the global expansion of its NFT support, as well as new integrations with digital wallets including Coinbase and Dapper.