Android apps generated more advertising revenue than iOS apps in the second quarter of 2022, according to a new report by mobile marketing measurement platform Tenjin.
While iOS apps accounted for 60% of the total ad revenue generated in 2020, this figure has dropped 14% to 46% by Q2 2022, and Android applications took over the leadership increasing their share from 40% to 54%.
Per report, one of the main reasons for this change is Apple's controversial App Tracking Transparency, which now requires developers to ask for user consent to show them personalized ads. After the feature went live last April, many users opted out of personalized ad tracking, resulting in a significant drop in advertising revenue of iOS apps. Earlier this year, Tenjin's survey found that 39% of mobile developers said they lost money due to Apple's privacy changes.
The company also announced the top monetization partners that generated the most advertising revenue in the second quarter of 2022. AppLovin and Google AdMob took the top two spots on both platforms, followed by ironSource, Unity Ads and Vungle on the Android side, Unity Ads, Meta and Mintegral on the iOS side.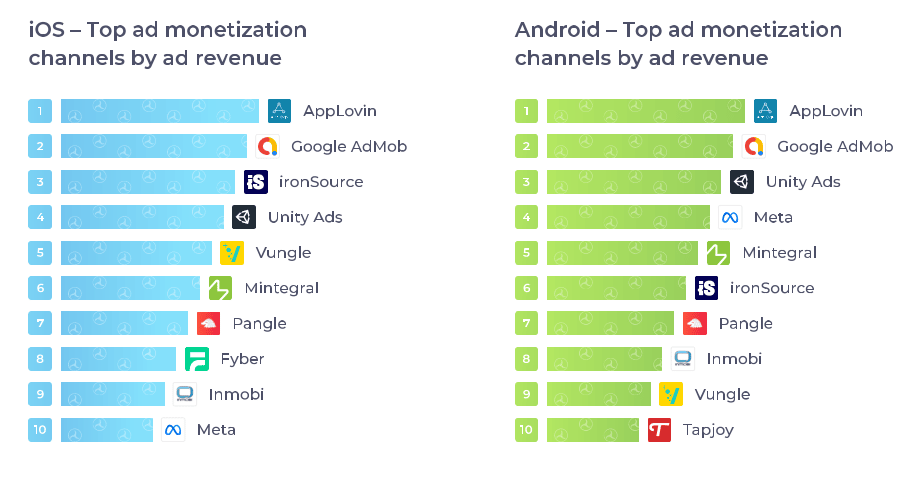 Meanwhile, the United States, Japan and Great Britain were the top three countries where both Android and iOS apps generated the majority of their ad revenue during the second quarter.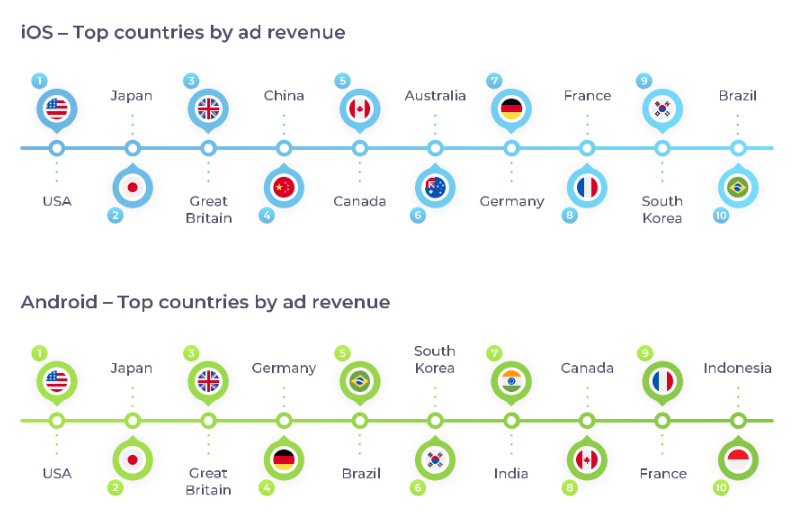 In late July, Google updated its Play Store policies and introduced new limitations on the use of interstitial ads, which will come into effect on September 30. The new rules could lead to significant changes in ad revenue distribution in the third quarter, according to the report.
In addition, other factors that could impact the current rates include ironSource's merger deal with Unity, AppLovin's rejected offer to merge with Unity, Pangle's new Google AdMob bidding partnership, and the addition of Google demand to several monetization platforms including Applovin and Chartboost.