Popular image sharing and discovery platform Pinterest has begun the alpha tests of its new premium video ad format named ''Premiere Spotlight'.
As reported by TechCrunch, the new ad format will allow advertisers to showcase their brands for 24 hours on the search page within Pinterest's mobile app, which is visited by millions of users everyday to check out pins and get inspiration.
Department store company Kohl's is Pinterest's first partner to test the new ad format, which is now visible to users who have upgraded the app to the latest version.
As you can see below, the video ad promoting the company's women's spring clothes is located at the top of the search page, along with a call to action button below the search bar. When a user clicks on the ''Visit site'' button, it redirects them to the company's website, but within the mobile app, where they can discover and search for products, add them to their carts, and complete their purchases.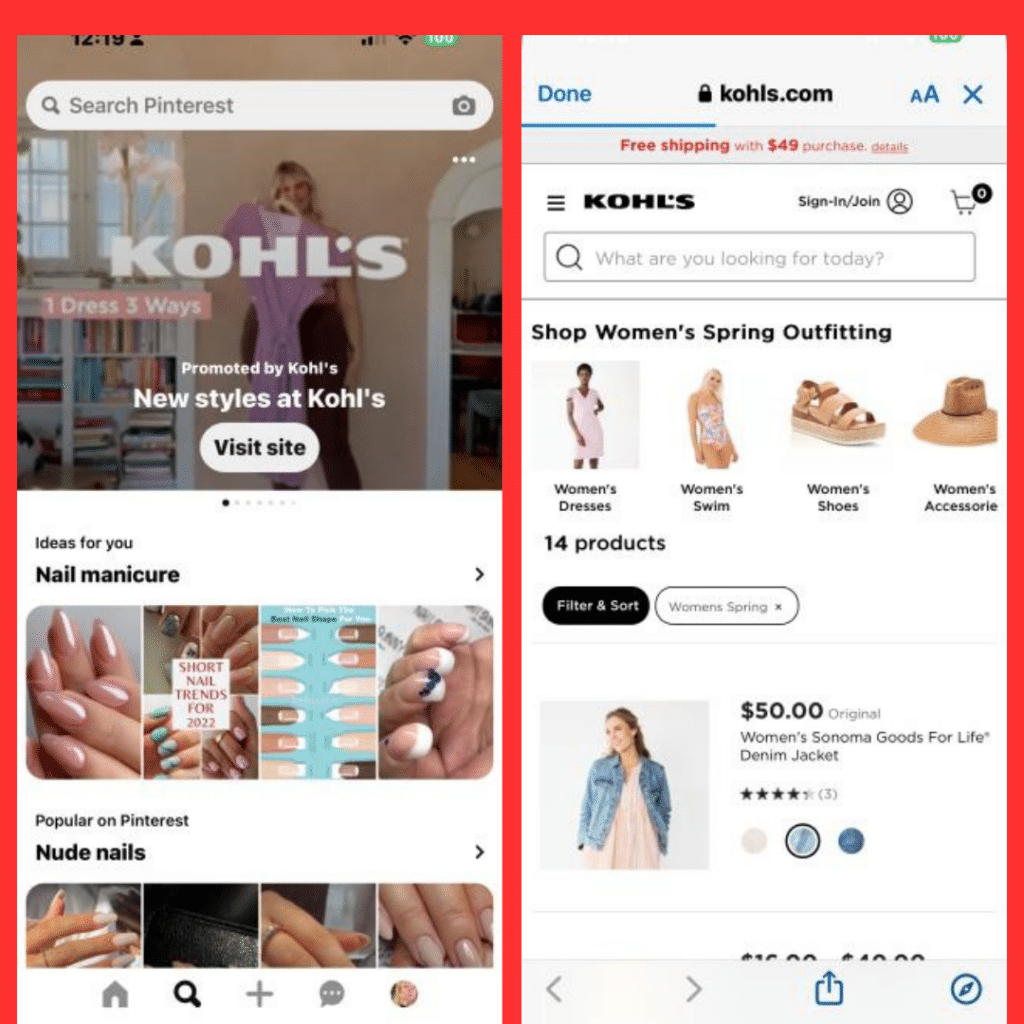 In a statement to TechCrunch, a spokesperson for Pinterest confirmed that the company has started testing the new ad format.
"We're constantly looking for ways for advertisers to reach the people who come to Pinterest with commercial intent," said the spokesperson. "As we continue to build a suite of products to drive performance across the full funnel, we're exploring a new takeover feature that showcases a brand in a new premium, exclusive placement."
Given that the platform is currently used by more than 450 million users around the world, the majority of whom are Gen Z, the new format could be highly useful for those that want to promote their products and increase their brand awareness.
---
Also Read: Pinterest Revenue and Usage Statistics
---
In June last year, Pinterest also introduced its Idea ads and Idea ads with paid partnership to offer brands more ways to connect with potential customers on its platform.