During its second annual Pinterest Creators Festival, Pinterest announced the launch of a new suite of creator and Pinner products for engagement and monetization.
As part of its e-commerce push, the social media company announced that creators now have the option to make their Idea Pins automatically shoppable by enabling shopping recommendations on their Idea Pins.
The 'shop similar' feature uses Pinterest's visual search technology to suggest Product Pins that are visually similar to the content in the Pin, and gives Pinners the ability to buy what they see.
Pinterest also announced the integration of Idea Pins with AR Try on, its augmented reality beauty try on. With this integration, creators can now tag their Idea Pins with a new Try on sticker to add lip products, while Pinners have a chance to try on and shop right from the Idea Pin.
Pinterest also introduced "Takes", a brand-new way for users to respond to a creator's idea with their own Idea Pin. Allowing creators to increase engagement with their communities, Takes also aims to inspire Pinners to try something new instead of passive scrolling.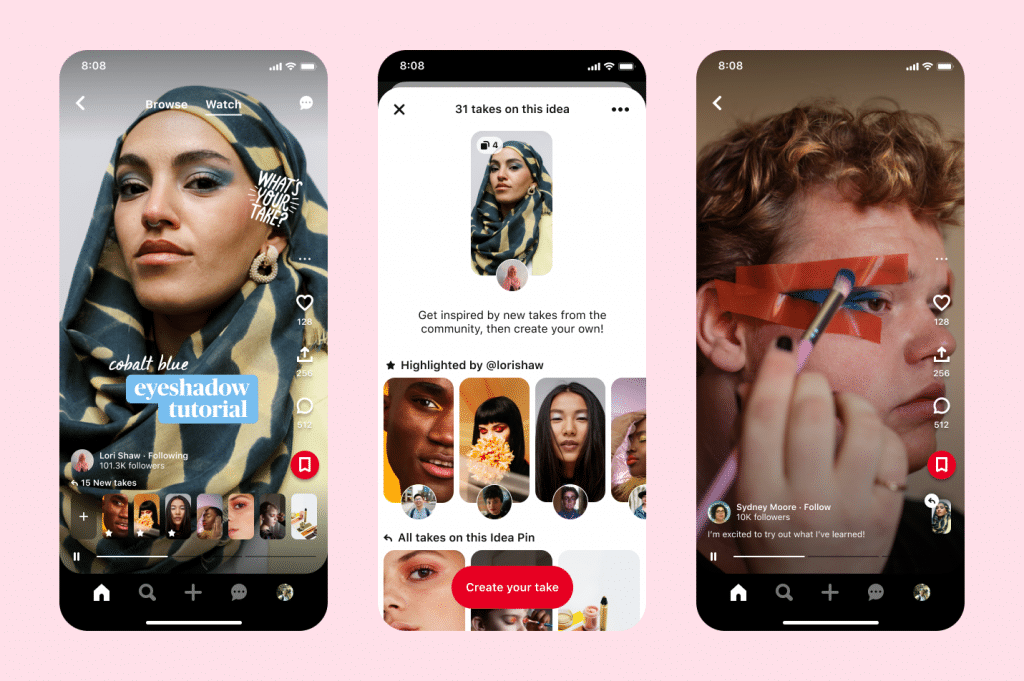 The company also adds Idea Pins a bunch of new publishing tools including new video editing and recording capabilities, new music tracks, and interactive and seasonal stickers.
Pinterest also redesigned its home feed to offer Pinners the option to browse or watch when looking for inspiration and ideas. " The new "watch" tab is a fullscreen feed of Idea Pins users can scroll through and engage with fresh content from creators. It shows the best Idea Pins relevant to a Pinner's tastes and preferences." the company said. 
Pinterest has also rolled out "Creators Rewards," its $20 million in-product monetization program for creators. The Creator Rewards is only available for creators in the United States, through the Creator Hub.
Pinterest, which is reportedly in talks to be acquired by PayPal in a $45 billion deal, had announced new advertising features a few weeks ago for brands to promote their products, in its latest attempt to grow online shopping and advertising on its platform.