Apptopia's new research found that the top 10 meditation apps saw a 48% decline in user sessions in the second quarter of this year, compared to the same period of 2020 when the category reached its peak as people turned to these apps to deal with stress under lockdowns. 
According to the report, user sessions of Calm, which recently announced it'd lay off 20% of its workforce, was down 26.4% Y/Y in June, and Headspace saw a 60% decrease at the same time.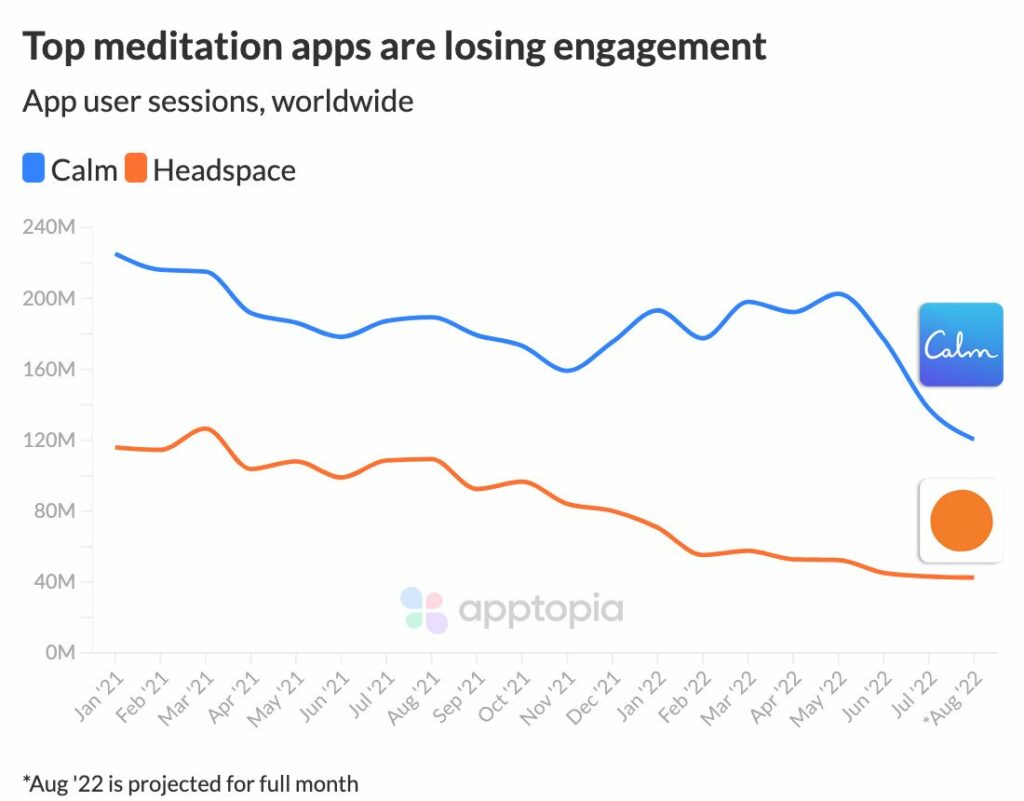 While the user sessions of all apps in the category decreased in Q2, only BetterMe: Mental Health and Breethe managed to see a growth. Per report, the apps' sessions dropped 30% on average over the last three months, but BetterMe's sessions grew 12% and Breethe's grew 55%.
Although less user sessions meant less revenue for most of the apps in the category, Calm and Headspace still managed to increase their revenues by 17.6% and 12.7% respectively, which could be an indication of their success in converting new users who joined them during the pandemic to long-term and paid customers.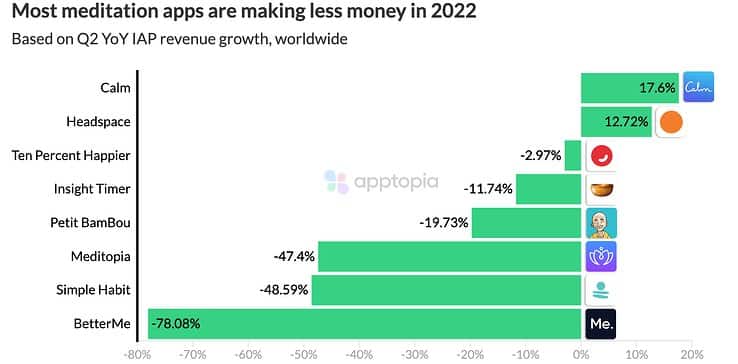 According to Apptopia, one of the reasons for this decline in meditation app usage is that many people have now returned to their normal lives after countries lifted most of the pandemic-related restrictions. 
Meanwhile, just like meditation apps, mobile games also reached new heights during the beginning of the pandemic. But as restrictions lifted and people returned to their normal routines, almost all mobile game genres saw a sharp decline in both revenue and downloads in the first half of 2022, according to a recent research from Sensor Tower.