TikTok is one of the most popular video content apps of recent times. TikTok which has a place around the world is a fun app that makes its users addicted to it. Apart from Snapchat, Youtube and Instagram, we have listed the best apps that can be an alternative to TikTok for you. Here are the best TikTok alternatives!
Triller
Price: Free/In-App Purchase: Up to $99.99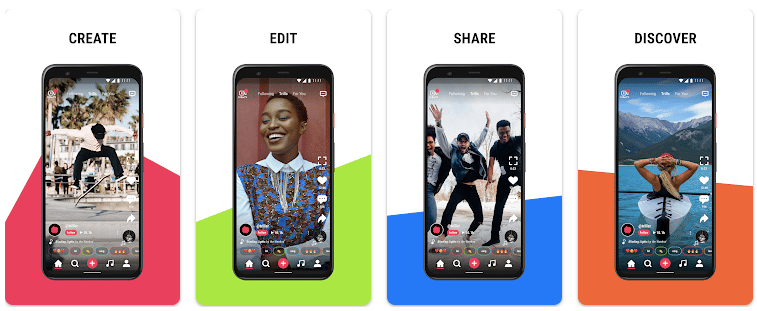 Triller is among the best TikTok alternatives with its style and features. The app has many functional features such as recording video footage, cool effects, song selection, music video auto-editing, and easy sharing. Triller has an understandable interface, so users access a quick navigation bar and a clear settings page effortlessly. Also, the app has a campaign system, so it brings sponsored content. Visit Triller's website to get more information about the app.
Likee
Price: Free/In-App Purchase: Up to $120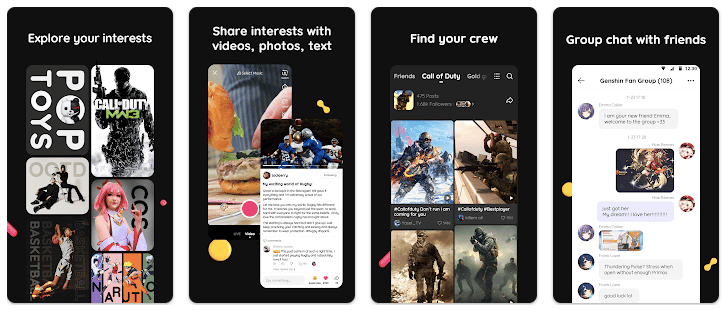 Likee is an original short video-making and sharing platform and is an app that combines remarkable effects, easy live broadcasting, and short video creation, and many more features. Users can easily find viral videos, watch live streams and shoot funny videos with Likee. The app has more than 100 million users worldwide.
Furthermore, the app offers Face Morph, Astral Travel, MV, Face Cut, and more video customization effects. Users can personalize their videos by adding various funny stickers, cute emojis, quotes, and more with Likee. For more information, check out Likee's website.
---
Also Read: The 6 Best Video Editing Apps for iPhone
Also Read: The 15 Best Video Editing Apps for Android
---
Funimate
Price: Free/In-App Purchase: Up to $69.99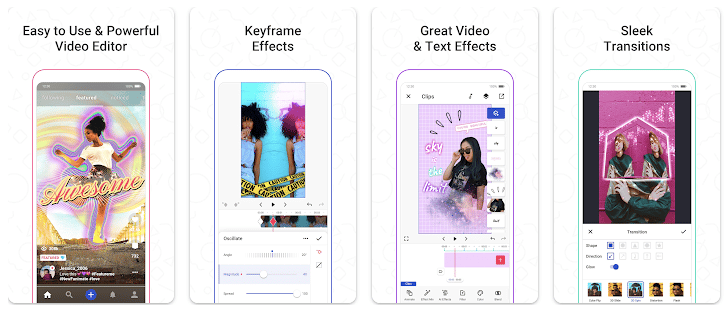 Funimate is a successful video editing app and one of the best TikTok alternatives. Users can make advanced and unique video edits with the app. Funimate is a highly functional app for editing custom animations, text effects for videos, stickers, unique filters, custom transitions, and much more. Users can share their edited videos on TikTok, Instagram, and Snapchat, or share them on Funimate to get a chance to stand out in the Funimate community. Additionally, anyone can edit great videos that look professional with Funimate. For more information, browse the app's website.
KWAI
Price: Free/In-App Purchase: Up to $104.99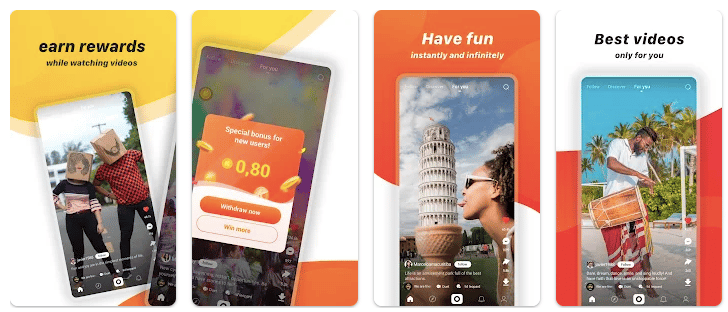 Kwai is a short video platform where you can find interesting and funny videos. Users can access extraordinary and entertaining content such as current news, movies, serials, delicious food, sports, politics, songs, makeup, and pets and create their short video area with Kwai. The app offers access to great content anytime, anywhere, and recommends videos based on interest. Additionally, users can follow their favorite creators or post their original videos with Kwai. Check out Kwai's website for more detailed information.
---
Also Read: The 5 Best Alternatives to Photoshop for Photo Editing
---
Lomotif
Price: Free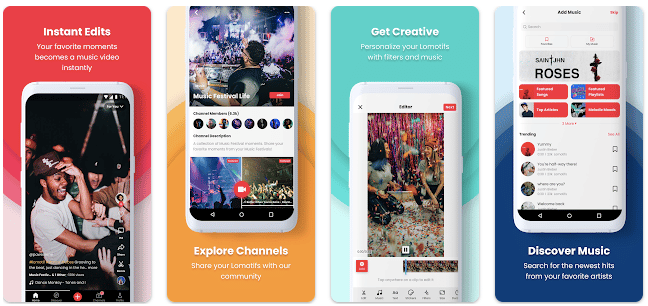 Lomotif is an excellent app for creating and streaming mini-music videos and stands out among the best TikTok alternatives. The app offers a simple video editing experience, so people of all ages can use Lomotif effortlessly. Lomotif has eye-catching, cinematic filters and beautiful fonts. Users can easily resize and position their video clips/photos with Lomotif.
Moreover, the app offers the ability to format videos to Square or Landscape. Lomotif provides users with the ability to share their content with WhatsApp, YouTube, Email, Instagram, Facebook, Twitter, and many more apps. Browse Lomotif's website for more information.
MuStar
Price: Free/In-App Purchase: Up to $39.99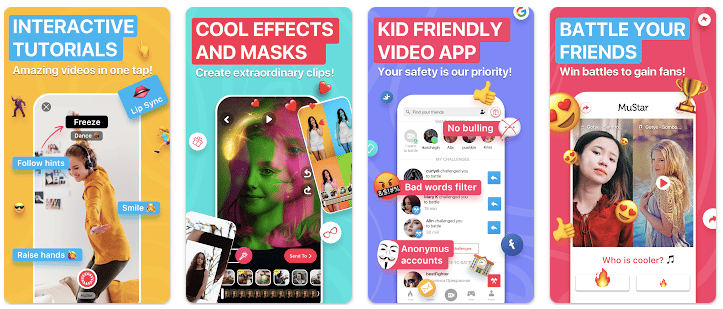 MuStar is a wildly popular app that covers lip sync, video edits, and dance videos and deserves to be among the best TikTok alternatives. Users can create and watch Glitch videos with MuStar. The app has an extensive library of sounds, and users have easy access to their favorite musicals, songs, and movie effects. Users can combine video clips, crop in HD quality, edit errors, access quick rotate tools, add stickers to videos, speed up videos or add slow motion with MuStar.
In addition, the app offers highly functional features for making quick vlogs, movies, and mini-videos. MuStar comes with a funny meme creator feature and offers a professional blur feature. The app allows sharing videos from many apps such as Instagram, Facebook, WhatsApp, and Snapchat. Users can stand out by adding "#MuStar" to their posts. For detailed information, visit MuStar's website.