Selfies that have entered our lives with social media have become an inseparable element of collecting memories. But having the best phone isn't enough for the perfect selfie. You can make the final touches with the applications that will prepare the selfies you have taken for sharing. In this article, we have brought together the best selfie apps for iPhone that will help you take and share the perfect selfie.
---
Also Read: The 6 Best Apps to Hide Pictures and Videos
---
The Best Selfie Apps for iPhone
BeautyPlus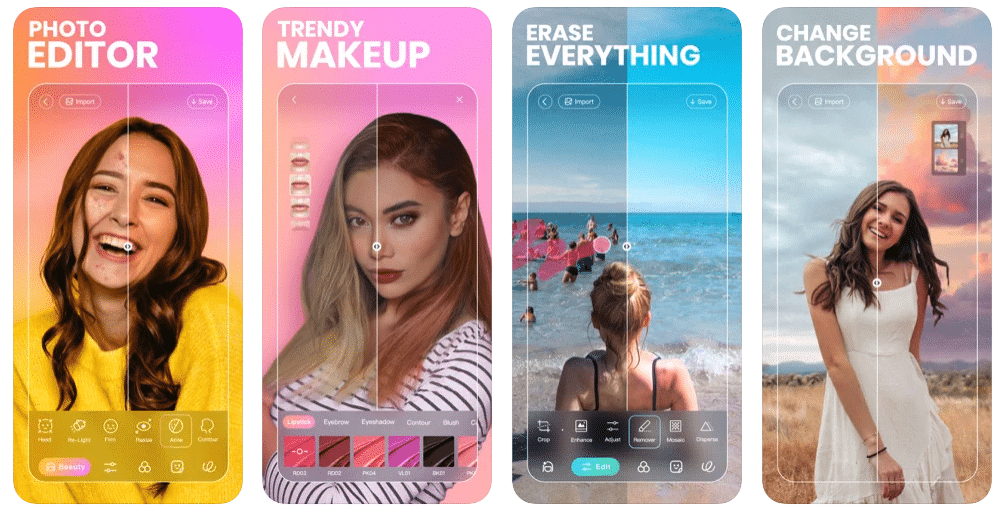 Offering more than 200 filters, more than 50 editing tools, special effects, and stickers, BeautyPlus is one of the most popular selfie apps in the App Store with its 800 million users. In the app, you can easily do many editing operations such as removing acne and blemishes, enlarging your eyes and getting rid of dark circles, whitening your teeth, changing the background by removing an object or person from a photo. For fun selfie stickers and more effects, you need to purchase the app's premium subscription.
Facetune2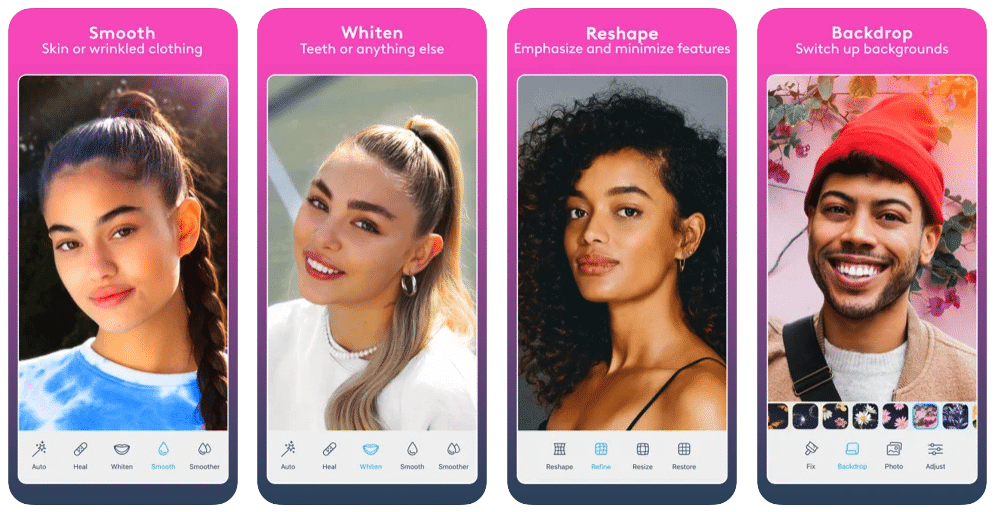 In Facetune2, one of the best selfie apps for iPhone, you can add highlights or darken your hair, relieve the tiredness in your eyes, apply make-up and cover up the blemishes on your face. For your selfie videos, the app offers a hair and face retouching editor, filters, effects, and Denoise feature to adjust the background sound.
---
Also Read: The 6 Best Camera Apps for iPhone
---
Airbrush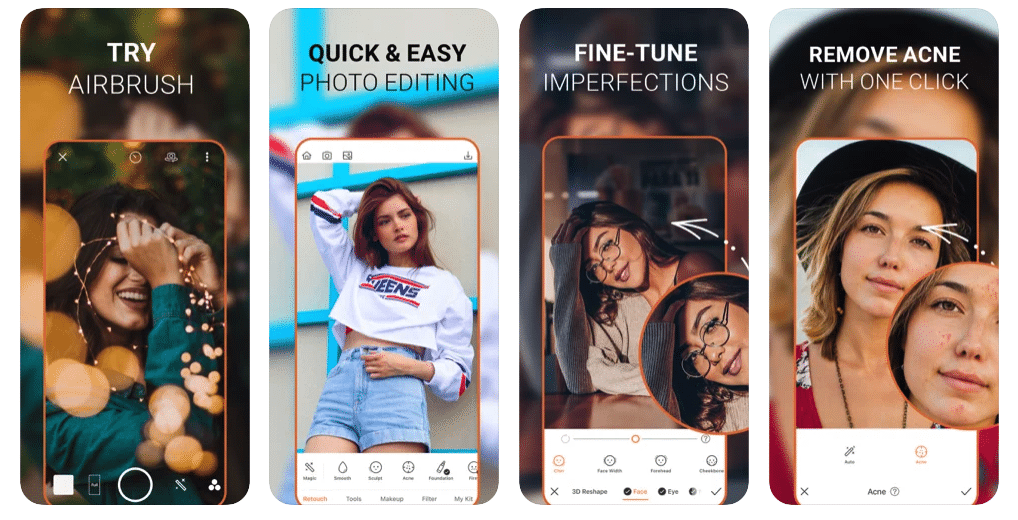 Airbrush, one of the most popular photo editing app, has all the features you need such as adding depth to your photos, adding volume to your hair, plumping up lips, eye enlargement. Themed filters and light effects in the app are also quite sufficient.
Perfect365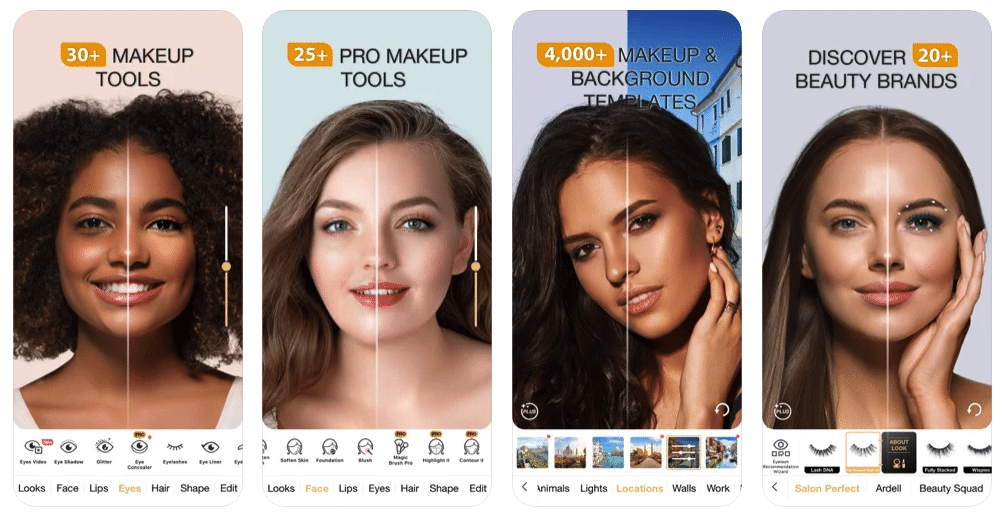 With over 100 million users, Perfect365 is one of the best selfie apps for iPhone with more than 30 makeup tools, more than 200 pre-set styles, over 4000 makeup templates. You can also find video tutorials from YouTube artists and daily makeup and fashion tips in the app.
---
Also Read: The 6 Best Video Editing Apps for iPhone
---
VSCO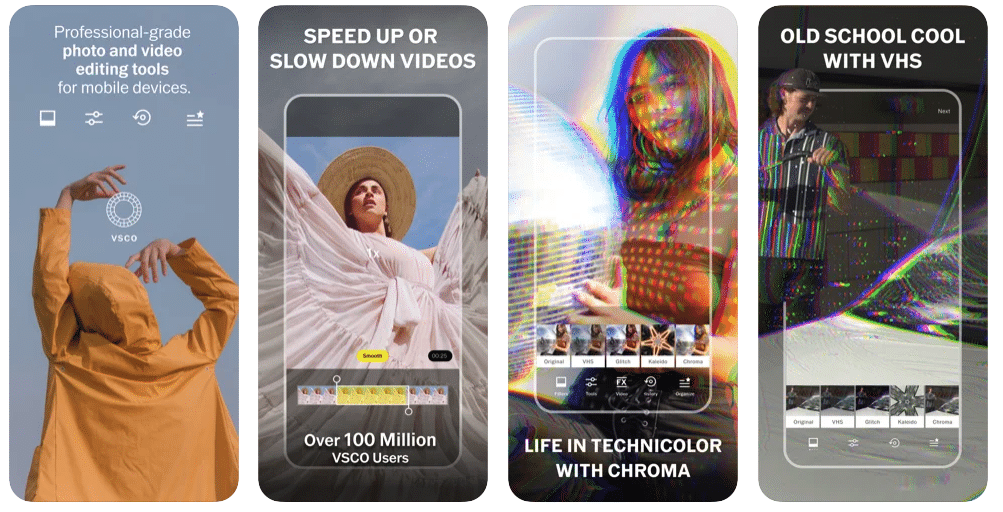 You can use any of 10 free presets in VSCO's free photo editor. To edit your photos, you can import them into the application in raw form and perfect your selfies with editing tools and effects.
B612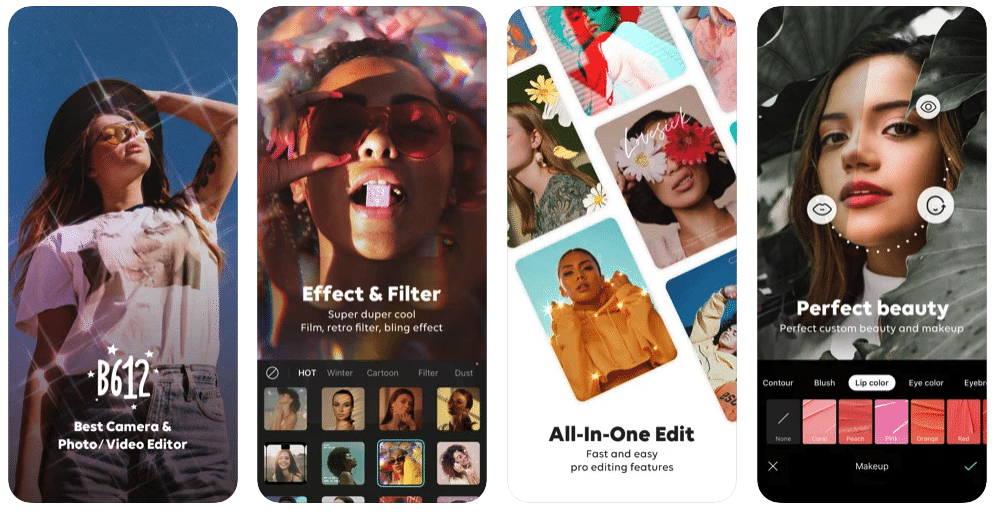 You can create your own filter and share it with your friends on B612, and you can create your best photos with daily updated AR effects and seasonal exclusive trendy filters. The app also provides the perfect recommendation for your face shape and create your custom beauty style.
---
Also Read: The 5 Best Alternatives to Photoshop for Photo Editing
---
YouCam Perfect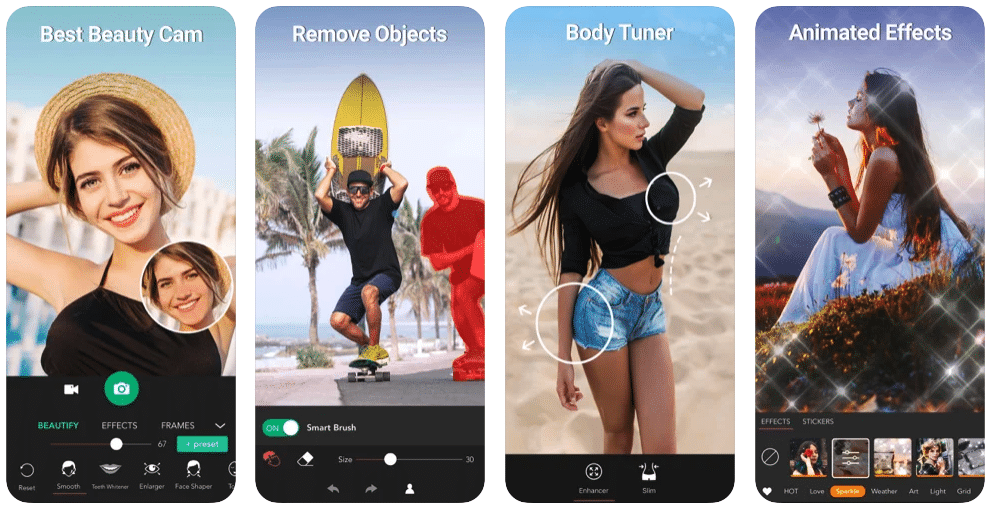 On YouCam Perfect, which has more than 600 million downloads, you can beautify selfies by removing blemishes, smoothing wrinkles and skin, shaping facial features, trying on live effects instantly to take snaps or record videos in one tap.
YouCam Perfect on the App Store
Selfie Editor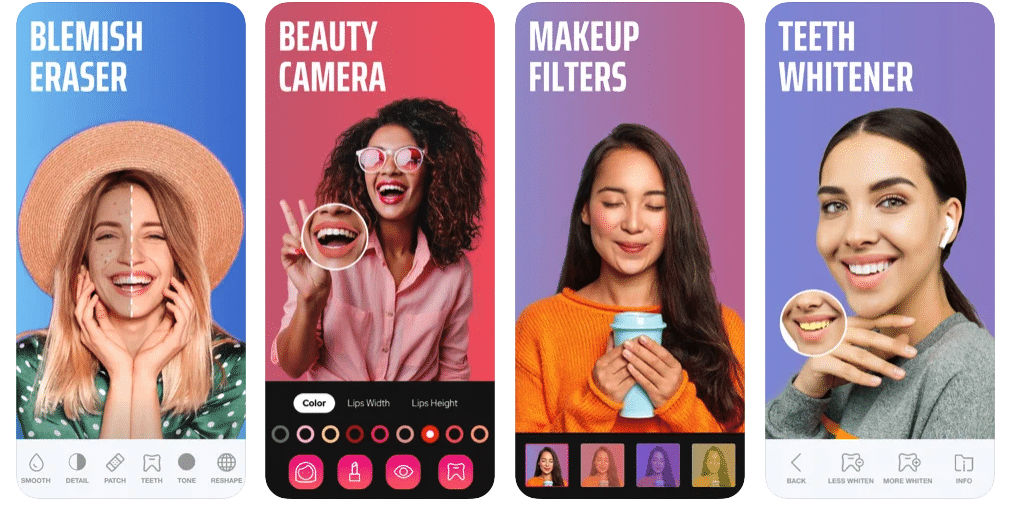 Selfie Editor has a really easy-to-use interface that allows you to brighten tired eyes, adjust skin tone, remove blemishes, smooth wrinkles, slim your face in just a few touches, and more. It offers really realistic filters that will make your selfies shine.
Selfie Editor on the App Store
---
Also Read: The Best Apps to Resize Photos for Instagram
---
Retrica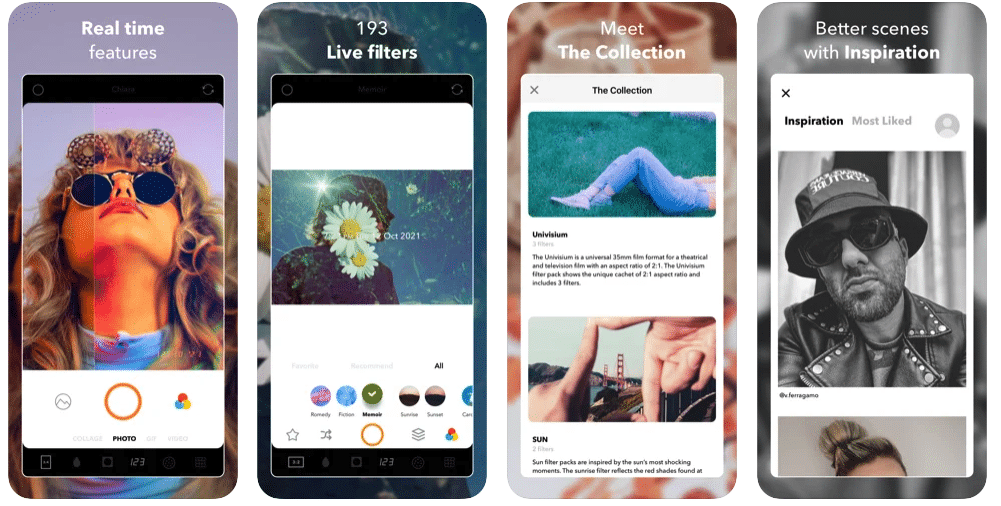 Offering 190+ filters to add a retro flair to your photos, you can adjust vignette, film grain or blur settings, take photos and videos with real-time filters and effects, or edit them from the album on your iPhone.
Everlook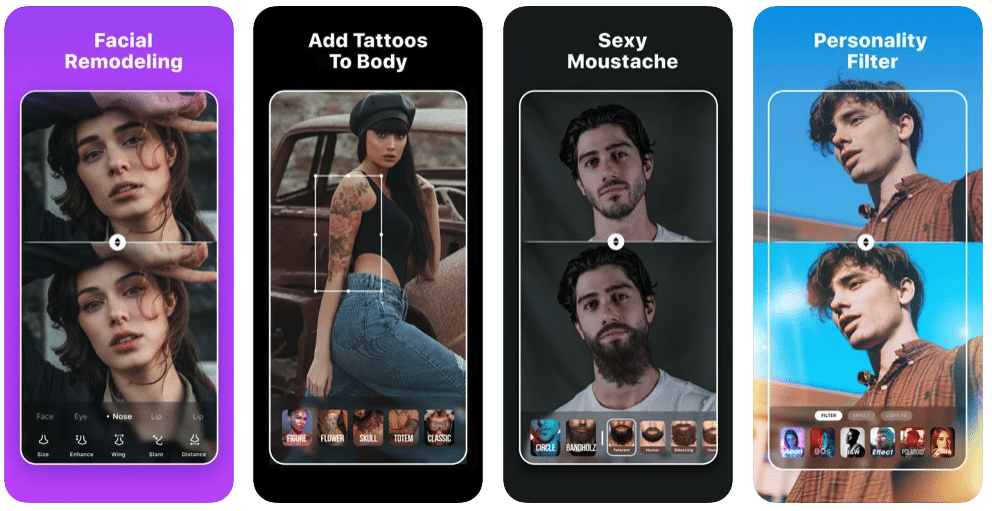 Last in our list of the best selfie apps for iPhone is Everlook, a face editor that provides plenty of features including face retouching, body reshaping, adding height, abs, muscles, mustache, hairstyles and much more.
---
Also Read: The 7 Best Instagram Story Apps
---