Top 5 IP-based mobile games surpassed $1.4 billion in revenue in the United States last year, according to Sensor Tower's new report. 
The top three include Niantic's Pokemon GO which hit $4.2 billion in global player spending last year, Tencent's PUBG Mobile which surpassed $5 billion in lifetime player spending and 1 billion in global downloads, and Activision's Call of Duty: Mobile which surpassed 300 million downloads during 2020.  
The list continues with Marvel Strike Force from Scopely and Dragon Ball Z: Dokkan Battle from Bandai Namco.
In total, these apps which utilized an IP generated more than $1.4 billion in the United States during 2020.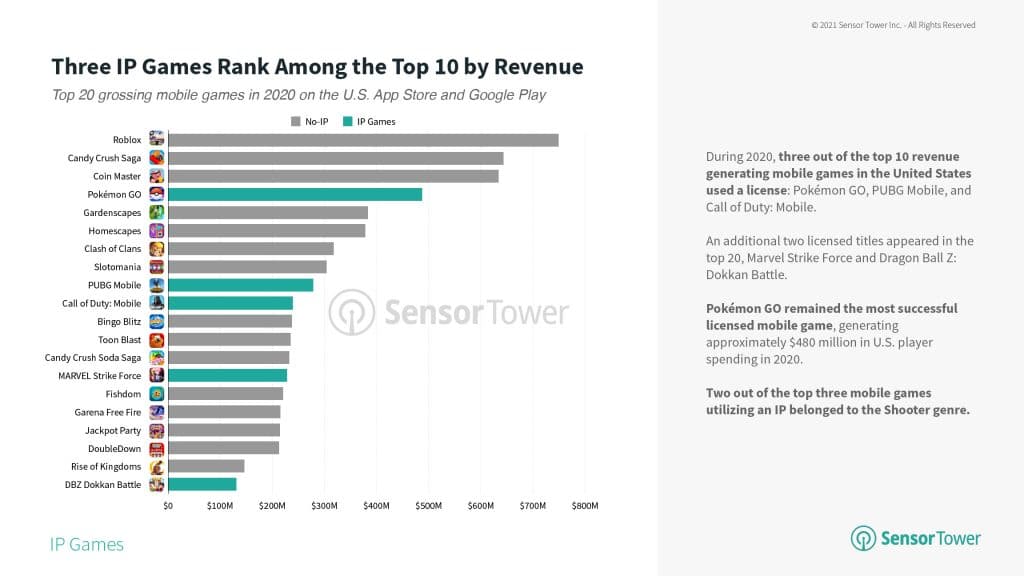 Meanwhile, IP-based games accounted for 23% of overall mobile player spending and 17% of total installs in the United States, the report found.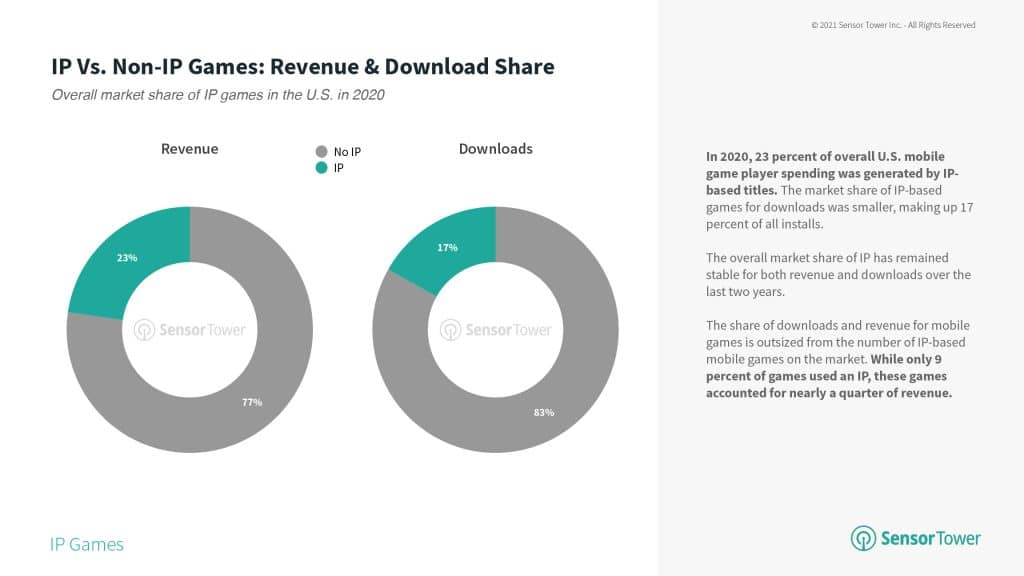 In addition, IP-based video games accounted for nearly 35% of the total revenue generated by licensed titles in the United States last year. The No.1 video game was Pokemon Go which accounted for 12%, followed by Call of Duty: Mobile with 6%.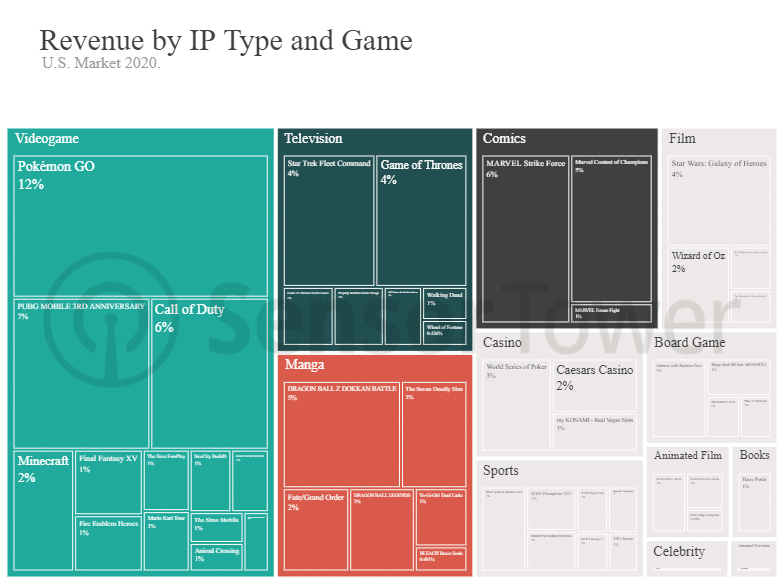 The video games category was followed by Manga with 13% of market share and Television with 12%.