During the first 10 months of 2020, player spending in mobile strategy games in the United States reached $2.8 billion with a 21.7% year-on-year growth, according to Sensor Tower.
Between January 1 and October 31, the top strategy title by player spending in the United States was Clash of Clans by the Finnish mobile game development company Supercell, having generated around $262 million.
Clash of Clans was followed by Rise of Kingdoms from Lilith Games, at No.2 and Game of Thrones: Conquest from Warner Bros at No.3, which are both part of the 4X Strategy subgenre.
Although there's been a noticeable increase in player spending, mobile strategy games saw a 5.8% drop in downloads generating 113 million installs between January 1 and October 31.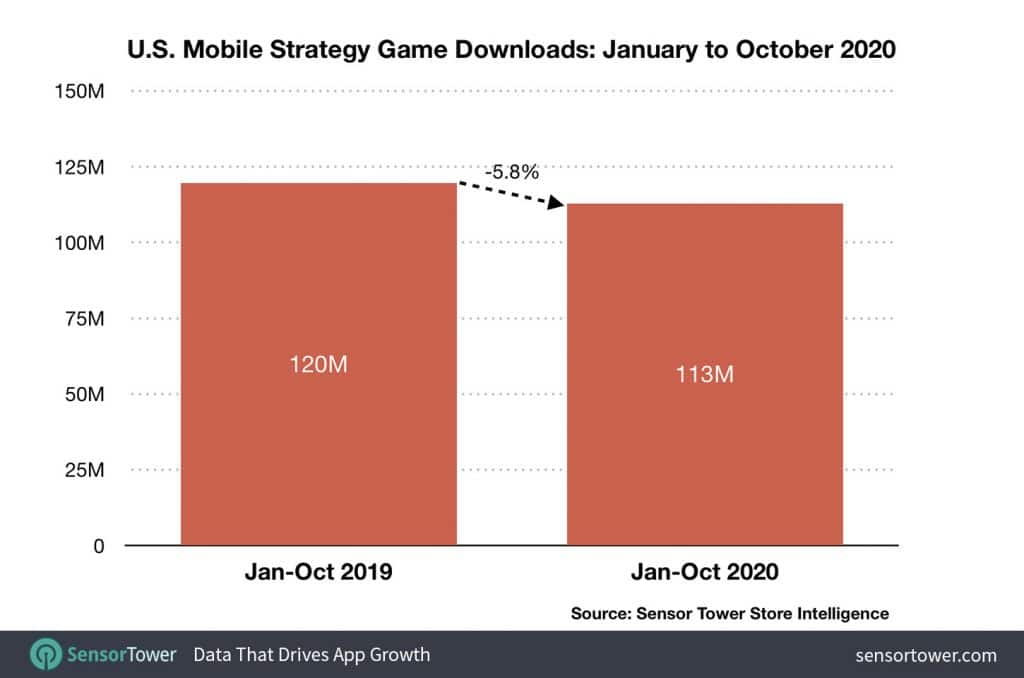 In terms of downloads, FunPlus' 4X strategy game State of Survival was the most popular title with 6.3 million installs, followed by Ebony: The King's Return by Top Games and Clash of Clans.
According to Sensor Tower, 4X was the most lucrative subgenre generating $1.91 billion with a 34% year on year increase. During the first 10 months of this year, the category also generated the most downloads with around 44.2 million.
However, the fastest-growing subgenre by revenue was Tower Defense which grew 131% Y/Y to $63.7 million and includes titles like Arknights by YoStar's and TD 6 by Ninja Kiwi's Bloons.
In the meantime, Card Battler subgenre was the most significant download growth generating 11 million installs with a 5.9% increase. It includes titles like Yu-Gi-Oh! Duel Links by Konami and WWE SuperCard by 2K.