Facebook's New Product Experimentation (NPE) team, which has also signed under apps such as Collab, Catch Up and Tuned, has released a new nostalgic collage making app for iOS users in the United States. The app named "E.gg" enables users to create more retro-looking content instead of modern, symmetrical collages.
"With E.gg, you can create zine-like, freeform pages from your phone and share them on the web." the company said in a statement.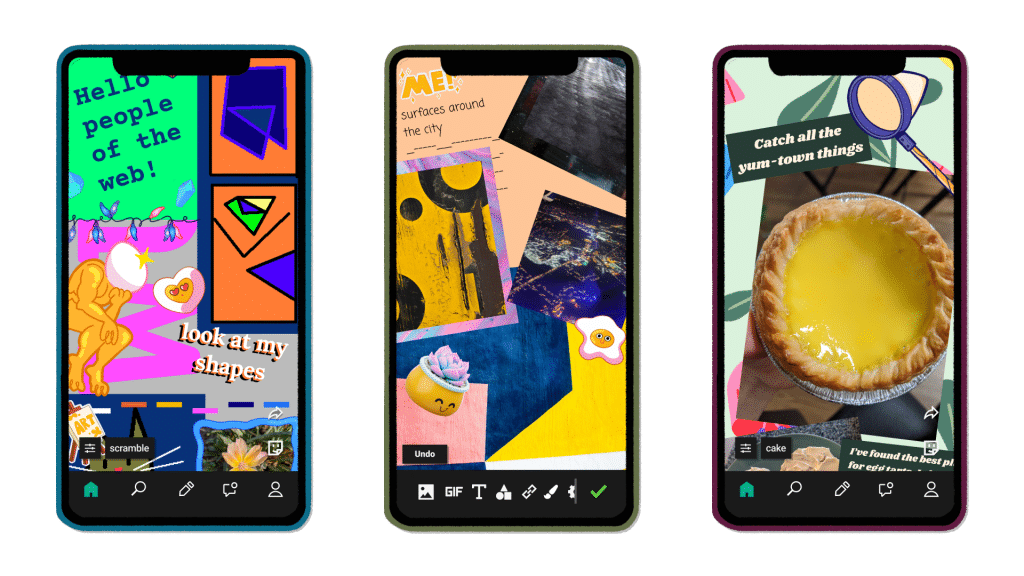 The developers were inspired by the early days of the internet while developing the app, and it enables users to create a visually rich 'canvas' with nostalgic textures using images, GIFs, shapes and text. The app generates a unique URL for each collage created, and users can view the collage through the browser, even if they don't have the app.
https://t.co/q199YLQgMH, the latest experiment from NPE, is now available to everyone in the US on iOS! You can download it here: https://t.co/GIDexrmNHh 🐣

— Jason Toff (@jasontoff) November 18, 2020
One of the best things about the "E.gg" app is that users create posts just to show off "good" content because there is no feature such as the number of likes or comments in "E.gg". Therefore, the images created do not compete with each other according to their number of likes.
Facebook says that during its beta testing phase, people used E.gg to create fan pages, guides, tributes, profiles, collages, recipes and more.
There is no information about whether the application will be published globally or whether the Android version will come. However, if you want to browse "E.gg" content, you can visit the "E.gg" website regardless of which country you are in.