Tech giant Google has completed the global rollout of RCS-based messaging services in its Messages app, allowing users around the world to communicate with each other with more advanced features. The company said it will also start rolling out an end-to-end encryption for beta testers beginning this month.
"As smartphones get more advanced, our communication apps should also progress to meet our changing needs. For the past few years, we've worked with the mobile industry and device makers on several carrier networks in certain countries to provide chat features in Messages based on the open Rich Communication Services (RCS) standard." said Drew Rowny, Google Messages product lead. "Chat features upgrade SMS text messaging so you can send and receive better quality photos and videos, chat over Wi-Fi or data, know when your message is read, share reactions, and enjoy more dynamic and engaging group chats."
After working on RCS for over 2 years, Google has finally completed its global roll out and made its new chat features available globally with some exceptions such China, Russia and Iran.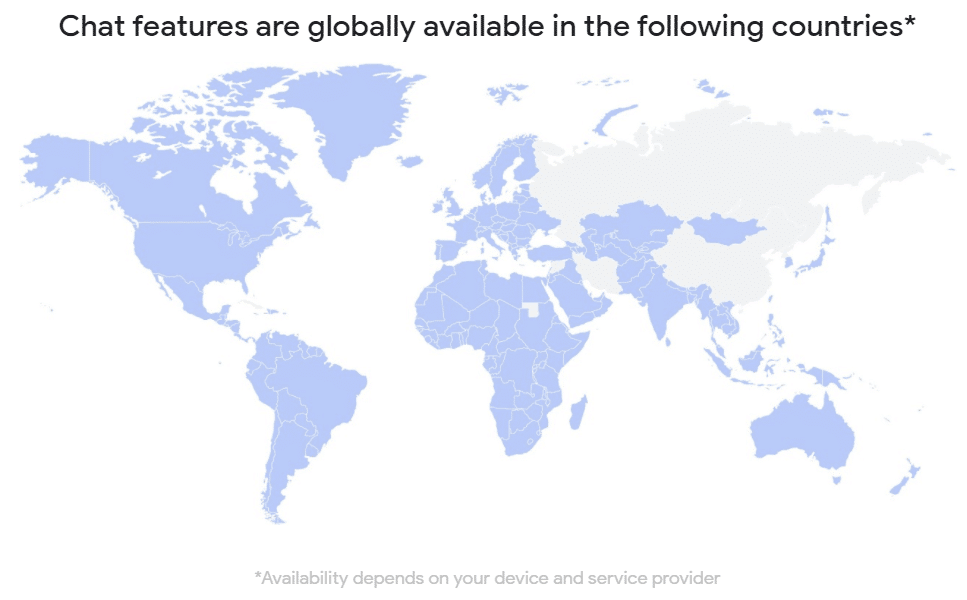 The company also announced that it's starting rolling out end-to-end encryption beginning this month for Beta users and will continue in the next year. With the key privacy feature, neither Google nor your carrier will be able to read your messages.
You can click here to get the Google Messages app on Play Store.