Apple brings together many iPhone models with millions of users every year. And these users use millions of applications every day. Sensor Tower, widely known for its researches in the industry, has published a new report on this issue announcing the most downloaded iOS applications in the 4th quarter of 2019. Keep reading to find out the winner apps of the last year.
The report published by Sensor Tower recently shows the most downloaded applications in the App Store in the last quarter of 2019. TikTok, one of the most popular social media applications of recent years, takes the lead in the list.
Research conducted specifically for both the global market and the US market reveals remarkable results. Let's take a look at the most downloaded iOS apps of 2019 together.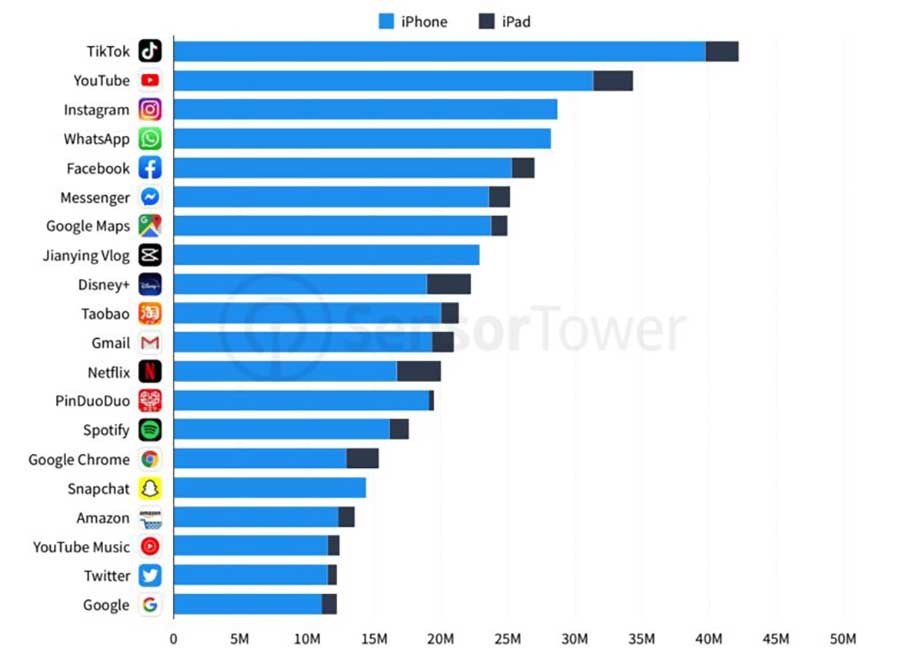 Developed by the China-based company Bytedance, TikTok has become the most downloaded application of the last quarter of the year in the App Store. Launched in late 2016, the app has over 1.5 billion users as of today. The list continues with social media applications such as Youtube, Instagram and Whatsapp.
Here are the Top 10 iOS apps of the 4th quarter of 2019:
TikTok
YouTube
Instagram
WhatsApp
Facebook
Messenger
Google Maps
Jianying Vlog
Disney+
Taobao
When we move to the US market, the ranking changes a little. The Disney+ application takes the first place. The app was downloaded by more than 10 million people in the first 24 hours after its release.
The second application is TikTok. The application has been under review recently by the US official institutions on the grounds that it poses a national security threat. Despite this, we can say that the interest of users in TikTok continues to increase.
And here are the Top 10 iOS apps in the United States:
Disney+
TikTok
YouTube
Gmail
Netflix
Facebook Messenger
Facebook
Amazon
Instagram
Spotify
It is underlined that the number of active users is not included in the research conducted by Sensor Tower. We can say that Facebook and YouTube have a much greater potential in terms of the number of active users.
Source: SensorTower