Education apps are now more popular than ever. Many users, especially children, spend hours on these apps to entertain and to learn something new. Today, we're going to be talking about one of these apps that is very trendy nowadays especially in the United Kingdom: Adventure Academy. Let's Start!

Trending Education App: Adventure Academy
Adventure Academy is an app that has been available on the App Store for more than 4 years. The app developed by Age Of Learning offers games to improve the learning skills of children. Here is a video about this education app:
Adventure Academy offers 30-day free trial. There are monthly payments available.
Now let's talk about its rankings.
App Rankings of Adventure Academy
As mentioned above, the education app is quite popular, especially in the United Kingdom. 

According to AppAnnie, it is the #1 education app in the United Kingdom.

It is also the 13th app in the same category in the US.
Time for the app reviews!
App Reviews & Ratings of Adventure Academy
As of January 17, the education app has 11,7K app ratings.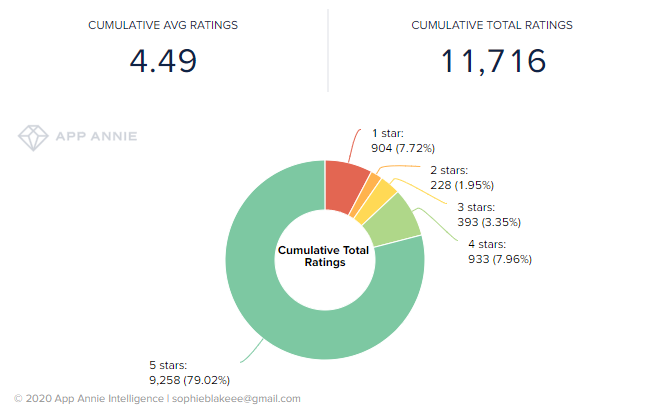 9,258 iOS users have given 5 stars! The average app rating is 4.49.
System Requirements of Adventure Academy
To download this education app on your iPhone, iPad or iPod Touch, you need iOS 11 or higher. The app size is 191.1MB. Make sure you have this amount of free space on your devices.
How To Download Adventure Academy
To download Adventure Academy from the App Store, just click here. 
You can visit the developer's website for detailed information.
We talked about the best iOS app of the day: Adventure Academy. Don't forget to share your comments with us!