If the video playback tool of your Android device is not enough for you, you can access many different video player apps on Google Play. We have reviewed the best video players for Android for you and explained the notable features of each app.
The Best Video Players for Android
Archos Video Player
MX Player
VLC for Android
Xender
AllCast
BSPlayer
LocalCast
GPlayer
Archos Video Player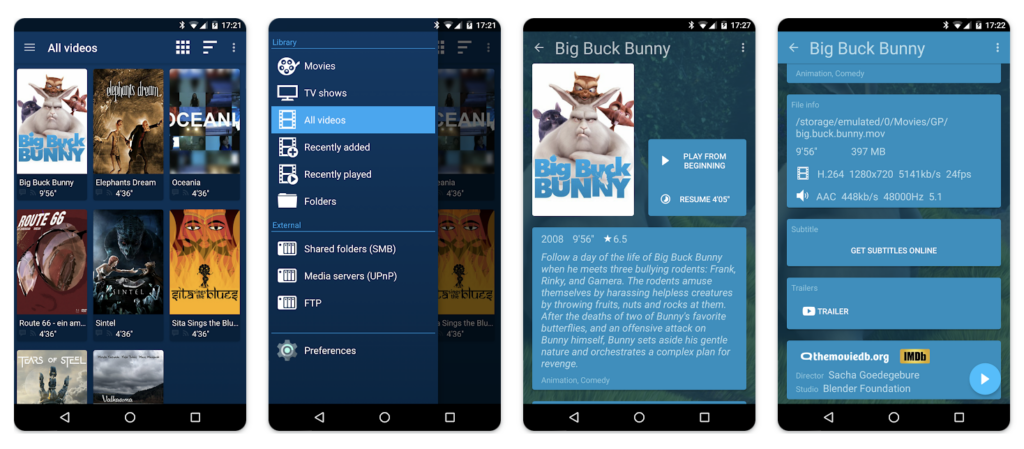 Archos Video Player can benefit from the multi-core processor of your Android device with its hardware acceleration feature. Watching videos from sources on the network, changing the audio language in the videos, and applying a special interface for Android TV are among the features.
The reason you prefer Archos Video Player is the tidy view it offers while keeping your movie archive. With Archos Video Player, your movies are listed just as they appear on Netflix, and their posters and backgrounds are automatically downloaded. Also, Archos Video Player has an automatic subtitle download feature.
Archos Video Player on Google Play
MX Player
The MX Player video player app is one of the most powerful and best video players you can download from Google Play. You can play almost all video and music file formats through the app, achieve the highest video playback performance with its multi-core decoding feature, play the video with simple movements and adjust the subtitles according to your own preferences.
---
Also Read: The Best Video Recovery Apps for Android
---
VLC for Android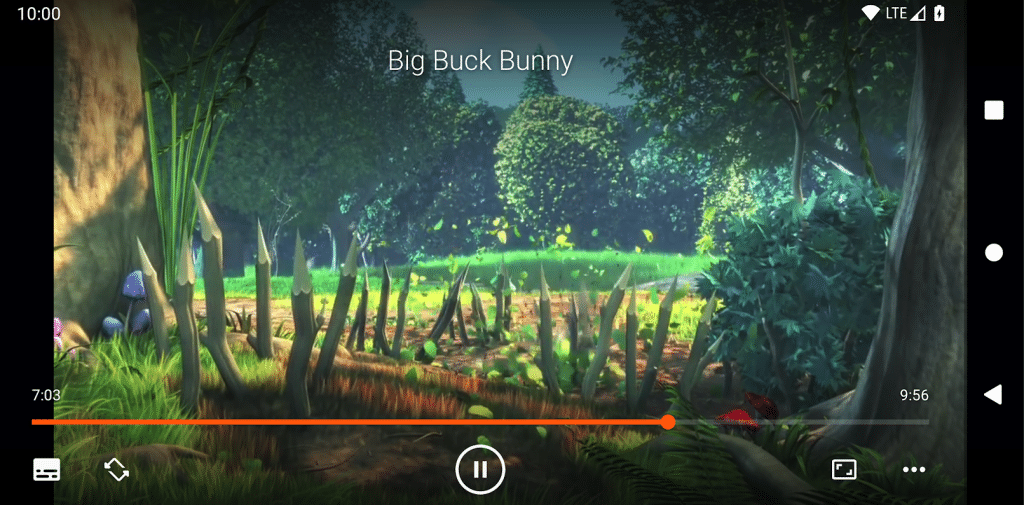 As an open source cross-platform multimedia player, VLC is the best video editor without ads. The popular app can play any video and audio files, as well as network streams, network shares and drives, and DVD ISOs, like its desktop version. The app also includes a full audio player, with a complete database, an equalizer and filters, playing all weird audio formats.
VLC for Android on Google Play
Xender
The Xender video player mobile app, which can play all video and music file formats you can think of, also offers the opportunity to share the files you play wherever you want. While using Xender, which you can transfer over Wi-Fi and bluetooth, you definitely do not waste your mobile data. The app also offers transfer support between iOS, Windows, Mac platforms.
---
Also Read: The Best Video Editing Apps for Android
---
AllCast
AllCast is one of the best video players for Android that offers the service of mirroring photos, music and videos from your Android phone to different devices and smart TVs. Devices you can mirror include Apple TV, Chromecast, Amazon Fire TV, Xbox 360, Xbox One, smart TVs from Samsung, Sony and Panasonic. You can consider the paid subscription packages to remove the ads in the app.
BSPlayer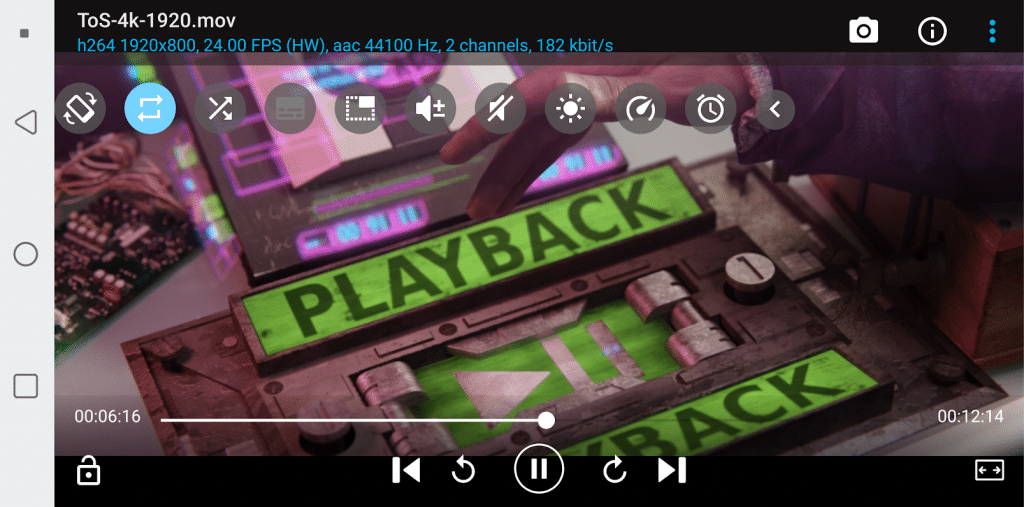 BSPlayer video player app, which greatly improves video playback performance with multi-core HW decoding support, also offers background playback support. You can play embedded and non-embedded subtitles through the app, play RAR files directly without the need for a different app, and ensure that everyone can use it safely with the child lock.
---
Also Read: The Best Teleprompter Apps for Android
---
LocalCast
With LocalCast, which is considered one of the best video players for Android, you can not only play the videos installed on your device, but also play videos from different platforms such as Google Drive, Google +, Dropbox and mirror them to different devices. You can share with many different brands of smart TVs and different devices such as Chromecast, Apple TV, Amazon Fire TV, Xbox 360, Xbox One through the app.
GPlayer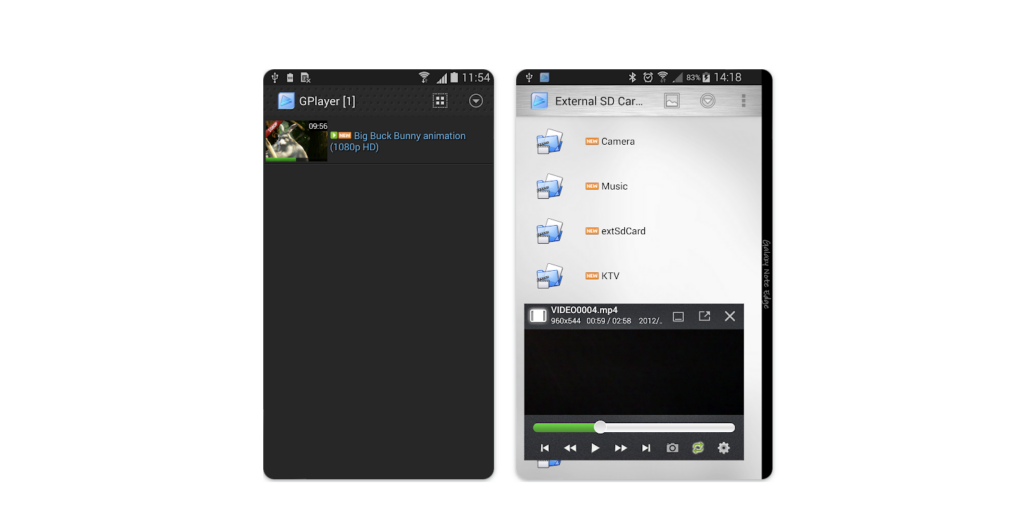 If you are looking for a video player app that you can use on your Android devices at no cost, I recommend you take a look at GPlayer. One of the most important features of the app is that it offers a floating window feature. In this way, users can freely adjust the video size and position according to their expectations.
Gplayer, which surpasses its competitors thanks to its stable infrastructure and interface that even inexperienced users can use without difficulty, has customizable themes. Thanks to these themes, you can have a more personal video-watching experience.
—
We have listed the best video players for Android users, who are looking for more than the features offered by their mobile device's own video playback tool and we have explained the prominent features of each application. You can share your experience about the apps you use in the comments.