As schools have returned to face-to-face learning now, the US downloads of education apps dropped 7% Y/Y to 79 million in the second quarter of 2022. However, education app revenue reached $274M in the US during the same quarter, up 15% from Q2 2022 and 183% from Q2 2019, according to Sensor Tower.
In terms of both app downloads and revenue, language learning app Duolingo was the No.1 Education app in the second quarter, with a $36 million revenue which accounted for 13% of all revenue that the category generated during the quarter.
Per report, Duolingo's rising app revenue and downloads helped Language apps become the No.1 Education subcategory in the first 8 months of the year and grow its market share by 4% Y/Y. It was followed by Kids Education and Studying Tool respectively.
While the Kids Education apps dominated the Education category in 2019, 2020 and 2021 successively, its market share dropped from 38% to 20% over the last three years as the other subgenres became stronger.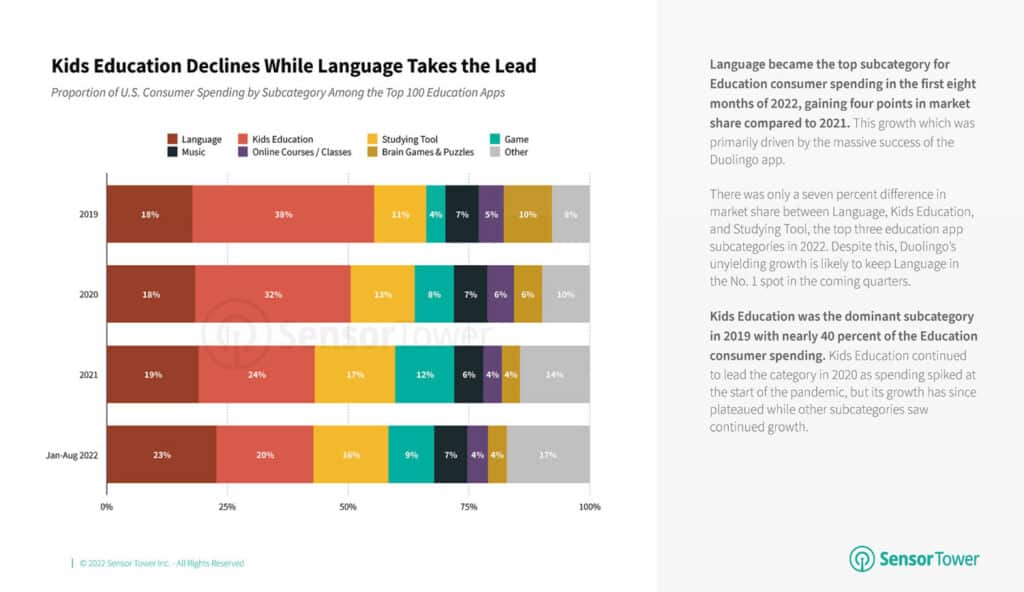 Meanwhile, the No.1 Kids Education app in the United States with the highest revenue was ABCmouse.com, a subscription-based learning app for kids between the ages of 2-8. According to the report, the app owes its success to its well-timed ad campaigns for which it spent over $6 million in March 2020 alone.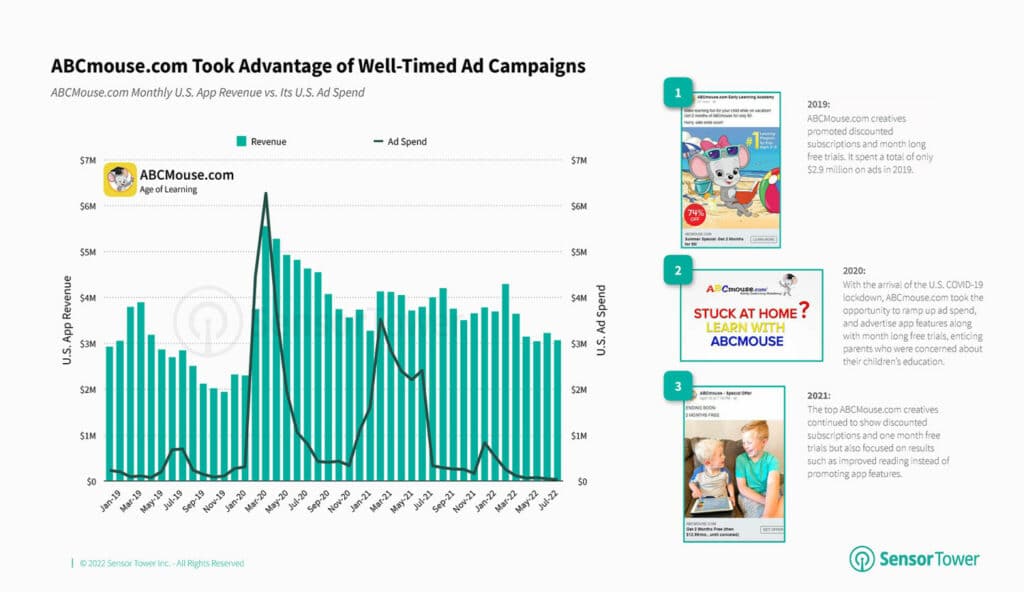 As many businesses adapted hybrid or remote working models, business app installs in the US have grown 70% since 2019, another recent Sensor Tower study found.