While eCommerce app marketers spent $6.1 billion on user acquisition between July 2021-2022, global ad spending decreased 50% year-over-year due to several reasons including increasing iOS costs, people returning to their normal lives after the lockdowns and other macroeconomic factors, according to AppsFlyer's new State of eCommerce App Marketing report.
Per report, app install ad spend among eCommerce apps fell by 55% on Android and 53% on iOS between January 2021-2022.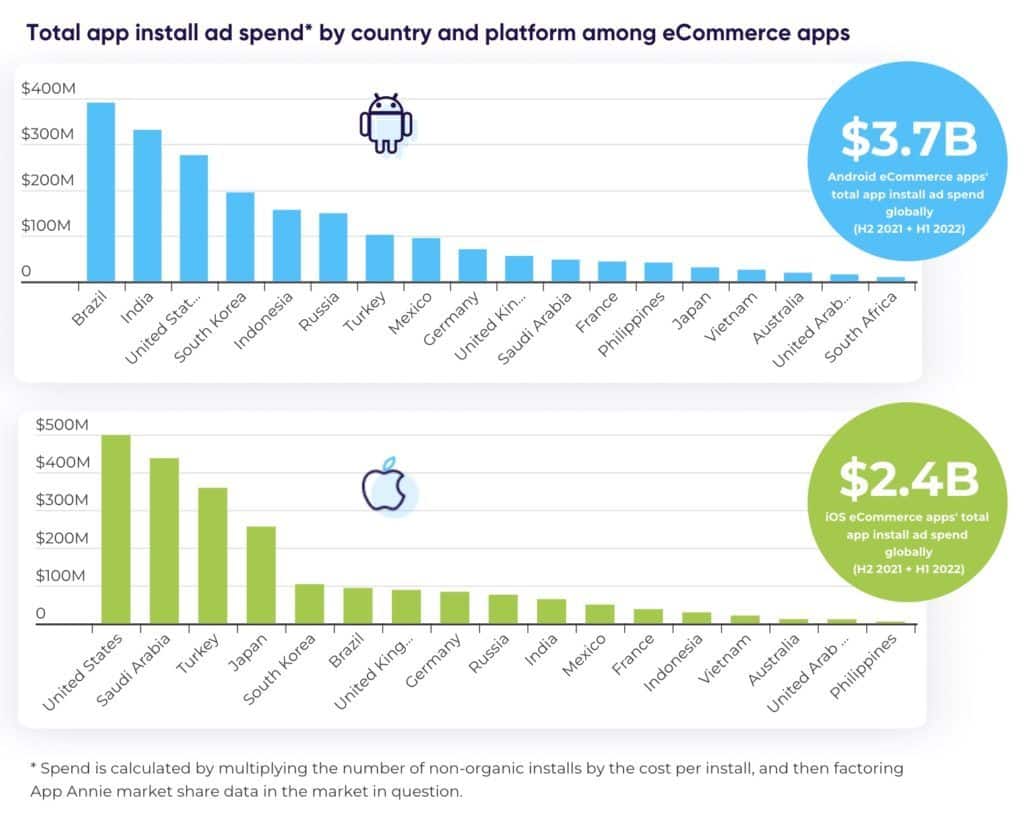 Meanwhile, iOS eCommerce app downloads were down 4% Y/Y worldwide and Android downloads dropped 5% globally, excluding India where installs grew by 110%.
The report also revealed that owned media conversion increased by 360% Y/Y between July 2021-2022. According to AppsFlyer, this could be resulted from marketers' efforts to create more value with their limited budgets.
In the first half of 2022, iOS cost-per-install grew by 60% Y/Y to $4.2 while Android CPI dropped 15% to $1.43.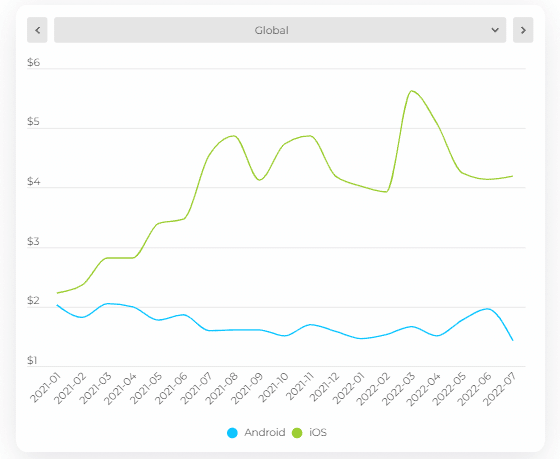 In addition, 30-day retention declined 5% on iOS and 13% on Android since mobile consumers are constantly discovering new apps.
"The likelihood of a downward trend for eCommerce apps is not the end for marketers, as November is annually the best month for installs and sales across most markets with Black Friday and Singles Day," said Shani Rosenfelder, AppsFlyer's Director of Market Insights. "This year, especially, consumers might still have an appetite for spending in the holiday season thanks to the addition of the World Cup. For this reason, apps should focus on remarketing to retain the users they did pick up over the past few years and publishers need to make the most of their owned media channels," he added.