Q4 consistently saw the highest e-commerce sales volume worldwide and this year seems to be no exception. According to a new report from App Annie, US customers will spend more than 900 million hours on shopping apps this holiday season, up 20% year-over-year. 
According to the U.S. Census Bureau, e-commerce sales in Q4 2020 exceeded $200 billion. Q2 2021 has already surpassed that number with around $225B in online sales and is expected to continue to accelerate, leading the way into the holiday season. Directly linked to their mobile shopping habits, App Annie estimates that US shoppers will spend more than 900 million hours in Shopping apps in Q4 2021, a 20% increase from last year.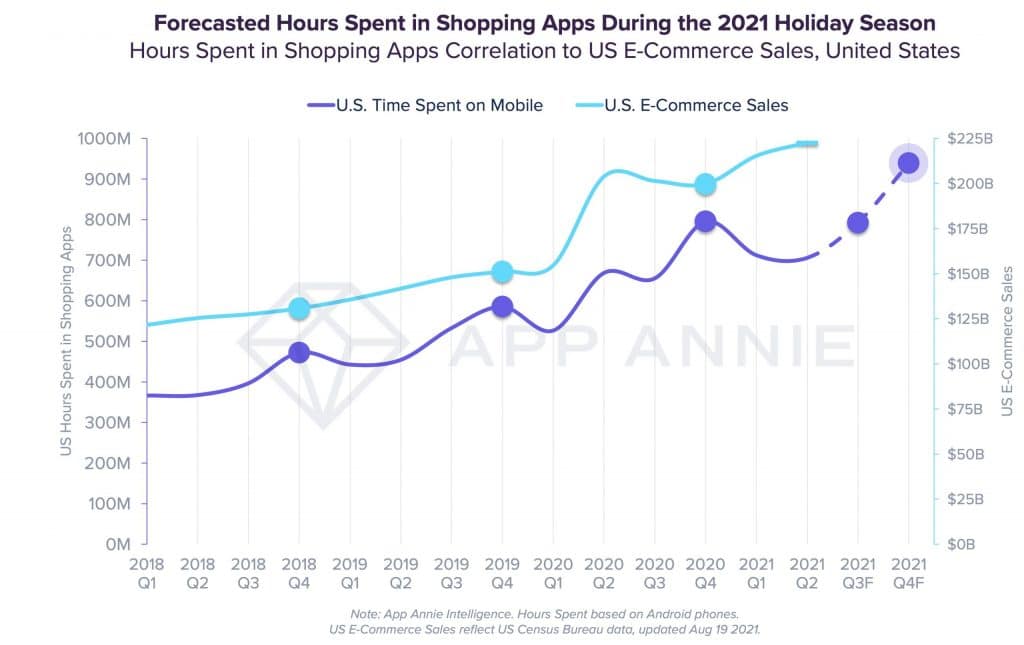 The report also estimates that the United Kingdom is currently on track to spend over 145 million hours in shopping apps this season, compared to 138 million hours last year.
Even though it is expected more in-person shopping to be available this holiday season, App Annie anticipates a 45% bump in time spent in Shopping apps, as compared to Q4 2019, as mobile remains central to the omnichannel shopping experience, driving contactless payments, loyalty programs and access to in-store benefits.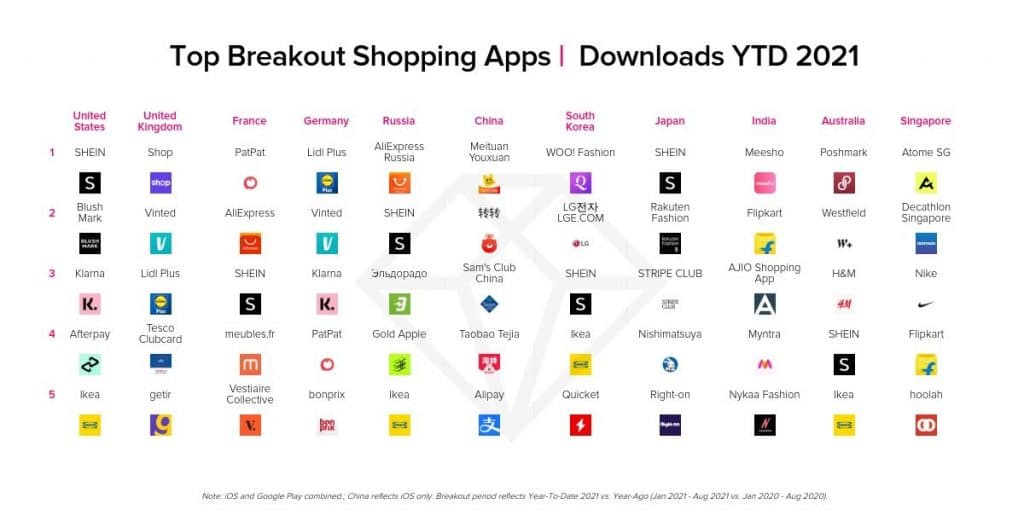 It is expected that this holiday season will benefit not only major retailers such as Amazon and Walmart, but also top breakout shopping apps that have reached serious download numbers such as women's fashion apps and buy now, pay later apps.
We will also wait and see how social media giants, which have recently made significant investments in the ecommerce vertical with new tools and features, benefit from this holiday season.
Announcing TikTok Shopping in partnership with Shopify in August, TikTok introduced new features and partnerships right after. Facebook also announced new shopping features for all its apps in late June.