On a Live Audio Room, Mark Zuckerberg announced new e-commerce features for Instagram, WhatsApp, and Facebook Marketplace: Shops on WhatsApp and Marketplace, Instagram Visual Search and Shops Ads.
The feature "Instagram Visual Search" will allow users to find similar-looking items for sale when they upload a photo or click on the images they see on Instagram.
"A lot of shopping discovery begins with visual discovery, right, so you see something that you think is awesome. And then, you know, maybe you want to see other products that are like that, or you want to figure out how to get that product," said Zuckerberg. "And this is the type of problem that AI can really help out with."
The company plans to test the feature later this year.
The second e-commerce feature Zuckerberg announced during the Live Audio Room was Shop Ads. The new shop ads will allow brands to personalize the shopping experience and point users to a Shop's curated collection.  Instagram will make it easier for some brands to offer AI-powered try-on so people can see what products like makeup and shoes look like on their real bodies and faces.
---
Also read: AR's role in shopping set to surge over the next 5 years, Snap finds
---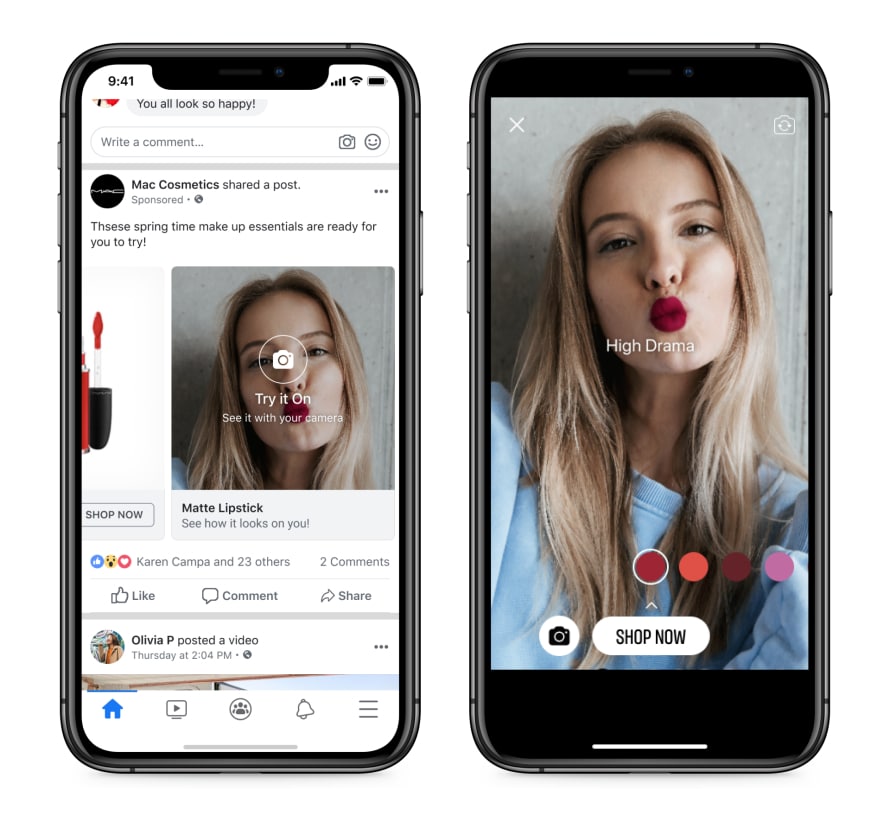 Currently, brands in the U.S. such as Laura Mercier and Huda Beauty are using AR Dynamic Ads to let users try their products with augmented reality before making a purchasing decision. 
The feature will be available for companies already using ModiFace or PerfectCorp technology. The company said it is testing the feature in Instagram Stores and Facebook ads with a handful of companies and plans to expand its reach later this summer.
Zuckerberg also announced Shops on WhatsApp and Marketplace. "More than 1 billion people use Marketplace each month, so we're making it easy for businesses to bring their Shops into Marketplace to reach even more people." Facebook CEO said. 
WhatsApp users will soon view a Shop in the app so they can chat with a business before making a purchasing decision. "Businesses only need to set up their shop once to have it work across Facebook, Instagram, and WhatsApp." Shops on WhatsApp will be rolled out soon. The company has made Shops inventory in the Marketplace available now for Shops in the United States with one-site checkout.
Back in November, the company had started rolling out a new shopping button globally to give users direct access to business catalogs with a single click.