Mark Zuckerberg announced a native affiliate tool and new Shops features to ease creation of Instagram Shops, in a company event on Tuesday aimed at social media influencers.
In the upcoming months, Facebook will begin testing a native affiliate tool that "will allow creators to discover new products available on checkout, share them with their followers and earn commissions for the purchases they drive — all within the Instagram app."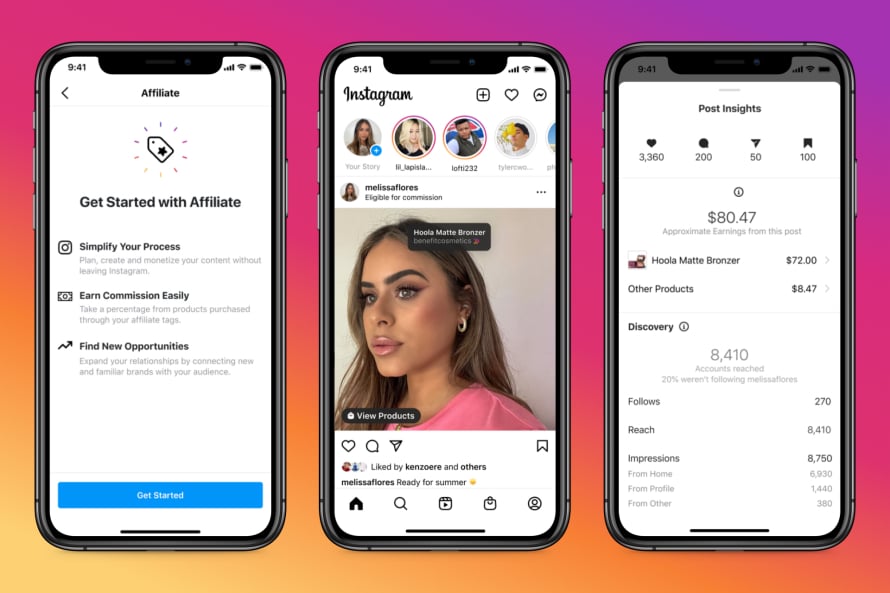 The affiliate tool aims to make it easier for people to shop directly from influencers they trust, while also giving brands a new way to partner with and reward content creators who share their products.
The company will test the affiliate tool with a small group of US-based creators and businesses including Benefit, Kopari, MAC, Pat McGrath Labs and Sephora.
Zuckerberg also said that Facebook will allow Instagram influencers who want to sell their own merchandise to add an existing or a new shop on their personal profile pages and link their account with one of its four merchandise partners including Fanjoy, Represent, Spring, and Bravado/UMG.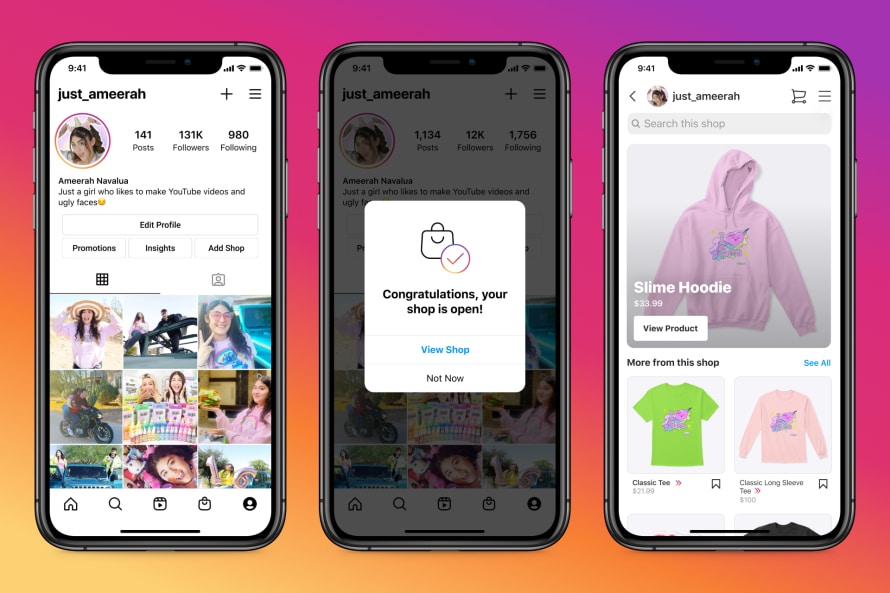 Linking a shop to a personal profile is available globally as of today.
It makes perfect sense for Facebook to invest in shopping features, especially on Instagram. According to a recent report, shopping on Instagram grew 189% and shopping on Facebook increased by 160% in the last twelve months. Instagram remains the top at the social commerce market with 64% of users shopping on its platform.