Mobile consumers are expected to spend 548 billion hours live streaming in top social apps like TikTok, Twitch and Instagram in 2021, according to App Annie's latest report. 
The mobile data and app analytics company forecasts that total time spent in the top 5 social apps mainly used for live streaming will surpass 500 million hours this year on Android devices alone (outside of China), with a 3-year CAGR of 25% which is 10% higher than the 15% CAGR of Chat and Photo & Video apps.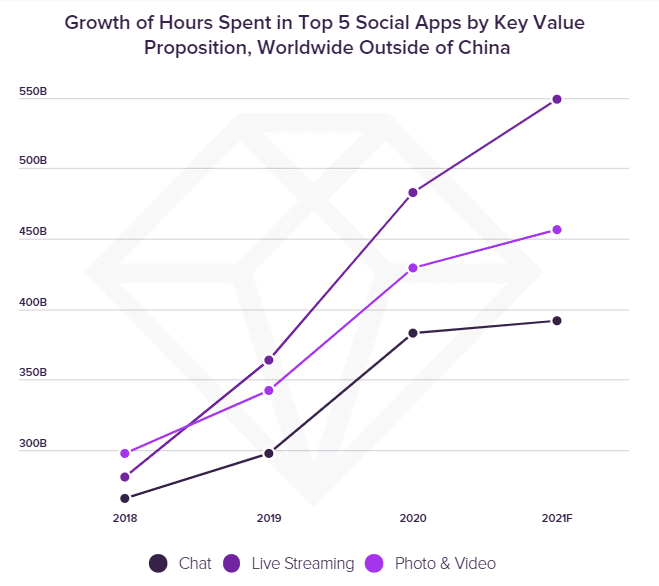 The more time users spend on these apps, the more money they spend on in-app purchases. According to App Annie, social apps that offer live streaming as a prominent feature accounted for $3 of every $4 users spend in the top 25 social apps in the first half of 2021.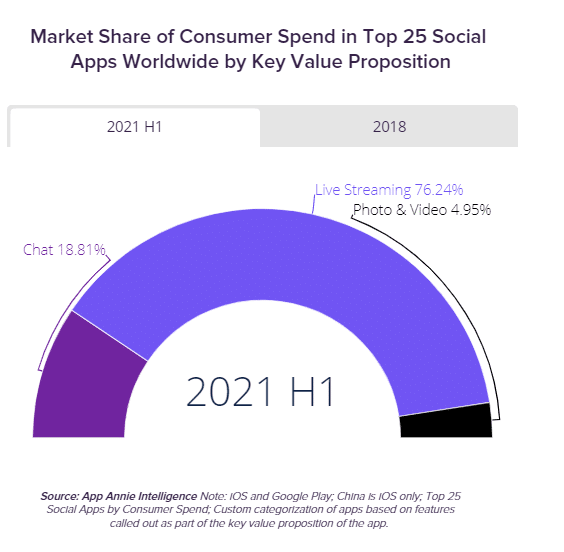 Many apps including TikTok, Twitch and Bigo Live allow users to support streamers with virtual gifts and in-app currencies.
According to the report, consumers will spend $6.78 billion in social apps this year and $17.2 billion in 2025 when the lifetime total spend will surpass $78 billion. This significant growth will be largely driven by in-app purchases users make to support live streamers and content creators.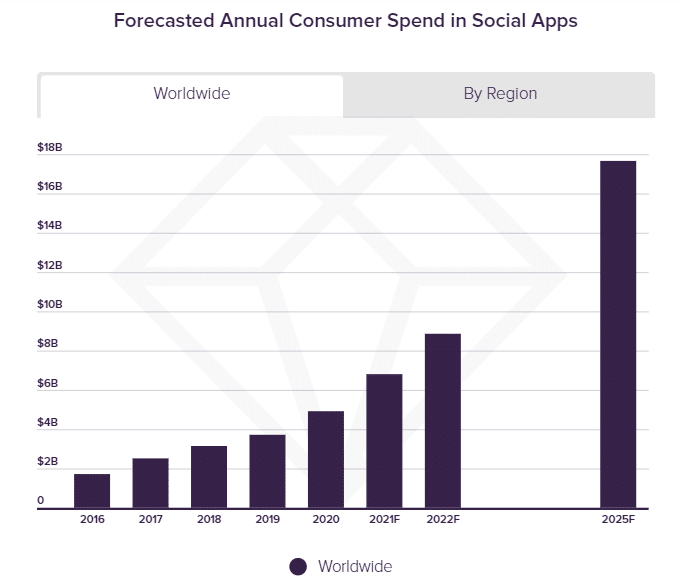 Live streaming apps and social media platforms that live video streaming are getting more and more popular, particularly among Gen Z.
A recent survey found that 83% of Gen Z is now increasingly using mobile apps with live video streaming and video calling features.