Dating app use and spending has grown significantly over the past year. Consumers spent more than $ 3 billion on dating apps in 2020, up 15% annually worldwide, with a total of 560 million dating apps downloaded, per App Annie report.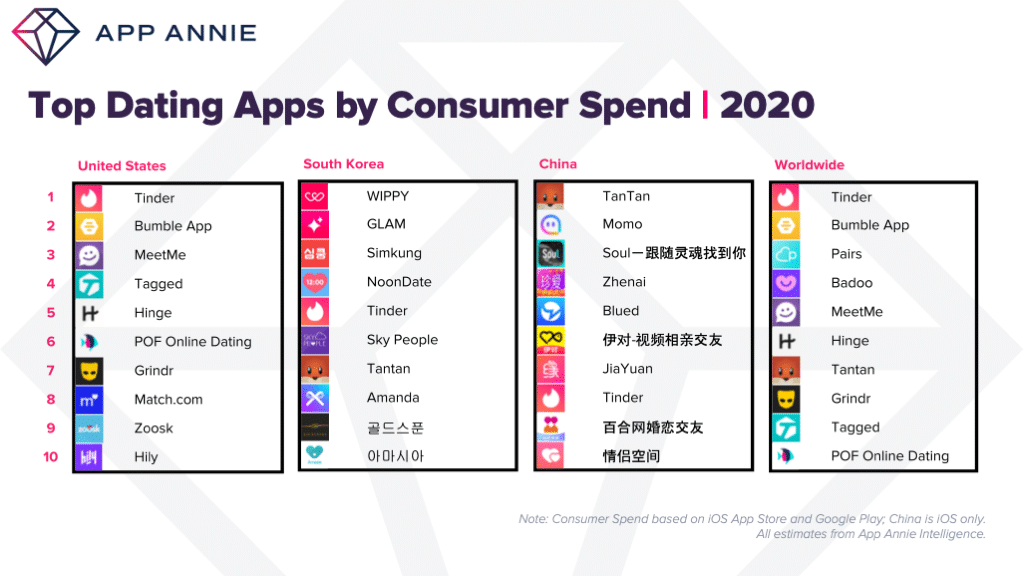 The report predicts that this trend will continue as we enter Valentine's Day.
Tinder remains at the top, ranking # 1 in the US and # 1 globally, with the highest total annual consumer spending among non-game apps in 2020.
China-HQ's TanTan from MoMo Technology ranks # 1 in China in consumer spending, but also has a strong international audience – # 7 in South Korea and # 7 in the world.
Bumble ranked #8 in the US, and #2 for dating apps in terms of annual overall consumer spend among non-gaming apps in 2020. With the company's recent Valentine's Day campaign and upcoming IPO, the app is differentiating itself and the community it targets with a women-first mentality.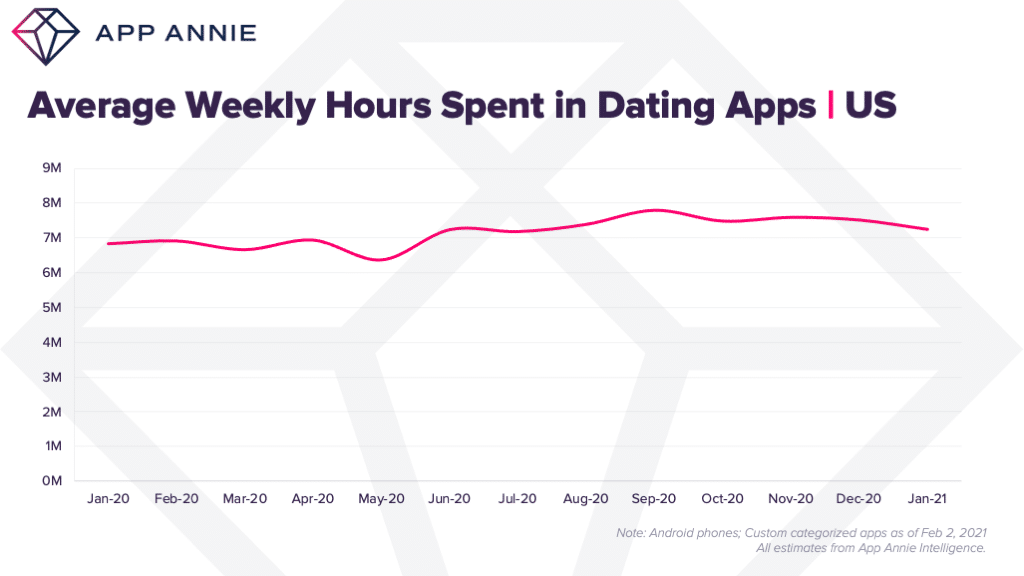 Dating apps often see a spike in usage and spending before each Valentine's Day, but activity has remained the same after the holidays have passed in 2020. In terms of time spent, the report says, the total weekly time spent in the US to date with apps remained consistent throughout 2020, with even a slight increase in September despite COVID-induced social distancing.