Beginning 'TikTok Shopping' pilot in partnership with Shopify in the U.S, UK, and Canada in August, TikTok announced new ecommerce features, ad options, and partnerships at an online event called TikTok World on Tuesday.
ByteDance's popular short-video app TikTok with 1 billion monthly active users globally, which is already in partnership with Shopify, Square, PrestaShop and Ecwid, said Wix, SHOPLINE, OpenCart and BASE are also coming soon.
The company also said it now allows direct integration for merchants to let them upload products and manage everything from shipping to fulfillment and point of purchase. Later this year, it will also launch a TikTok Shopping API to let brands integrate their product catalogs directly into TikTok and eventually include products in their organic content.
Through Product Links, first introduced with the TikTok Shopping pilot, brands can choose to display a link to one or more products from their catalog in any videos containing those products and then direct users to product detail pages.
The new 'Shopping LIVE' feature, which Walmart has previously tested by hosting several live shopping events as a pilot partner, allows brands on TikTok to connect with users in the community in real time and share dynamic links to products while they are streaming.
---
Also Read: TikTok partners with DoubleVerify and IAS for better ad measurement and brand safety
---
Launching the Lead Generation ads in April, TikTok also unveiled new in-feed ad products for online shopping, including Collection Ads and Dynamic Showcase Ads.
With Collection Ads, brands can include swipeable and customized product cards in their in-feed ads. When a user taps on an item featured in a card, they're brought to a fast-loading instant gallery page, where they can browse through more items and make a purchase. TikTok says Collection Ads can be used to drive traffic to a web site, feature seasonal deals, share limited-time offers, showcase top items, and promote recent launches.
According to a case study shared by TikTok, using Collection Ads in a three week campaign for the launch of a product, MAKE UP FOR EVER generated over 11 million impressions and 10 million video views. The campaign also secured the brand a 94% increase in conversion rate and a 51% decrease in cost-per-action.
Dynamic Showcase Ads (DSA), on the other hand, allows to automatically promote thousands of products and personalized video ads. It generates video ads targeting specific audiences based on interests and business activities such as adding a product to a shopping cart or viewing a product.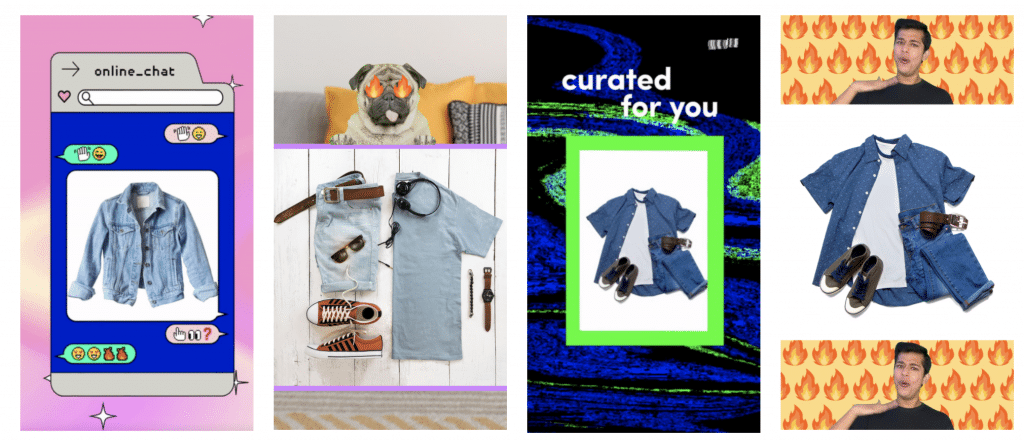 TikTok has designed a set of DSA templates that follow the platform's creative principles for delivering creative clips with music and text overlays. TikTok claims that early DSA tests showed the templates resulted in higher click-through rates and conversion rates for advertisers. The company also says DSA can be used to generate awareness and drive app downloads by promoting popular, relevant products to potential customers.