Social media company TikTok has announced the launch of its new Lead Generation ad solution to help businesses reach more customers with more accurate data in an easier way.
''Today, we are excited to introduce Lead Generation, TikTok's first-party solution, to help businesses reach customers and drive conversion with ease.'' said the company in a blog post. ''Now businesses can share details of their products and services that are related, appealing, and interesting to their customers with a few simple taps.''
TikTok's new Lead Generation option will show users a form where they will be asked to fill out their personal information including their names, email addresses and phone numbers to signal their interest in products and services. The information TikTok will collect may also be automatically populated, the company said.
In addition, businesses will be able to customize their background image, profile image and questions for different user segments.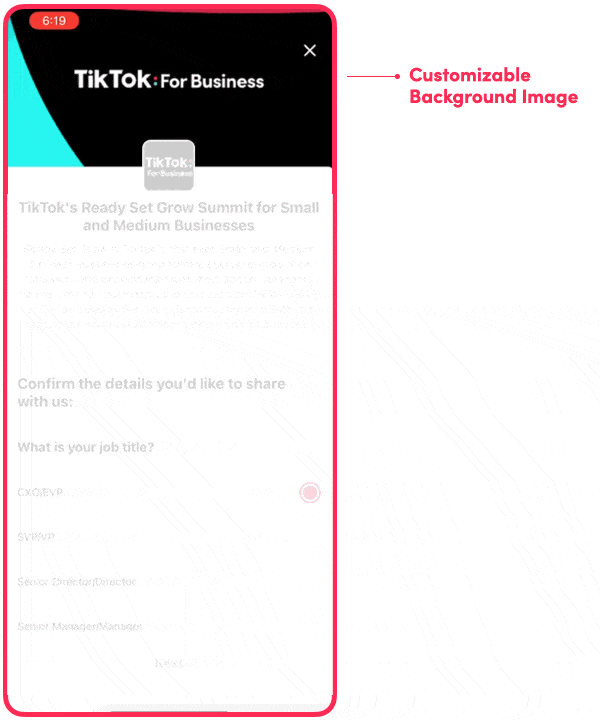 The short-video platform made personalized ads mandatory as of April 15.
Last week, the company outlined its ad campaign changes due to Apple's App Tracking Transparency framework which comes into effect this week, Apple announced at the special event where it introduced the iOS 14.5 update.