Popular short video platform TikTok today announced its new 'Shopping Ads', a three-in-one ad solution that aims to help brands promote their products and boost their sales. 
''Shopping Ads is a simpler, smarter, and more advanced ad solution that helps brands meet shoppers wherever they are in the purchase journey, sparking demand and boosting sales,'' the company wrote in its announcement post.
Currently, Shopping Ads include three new ad types, which are Video Shopping Ads, Catalog Listing Ads, and Live Shopping Ads. 
Video Shopping Ads, which are currently being tested globally, allows brands to showcase their products across the For You page of users who might be interested in them. When clicked on them, users will be redirected to related landing pages where they will be able to get detailed information about the products and complete their orders.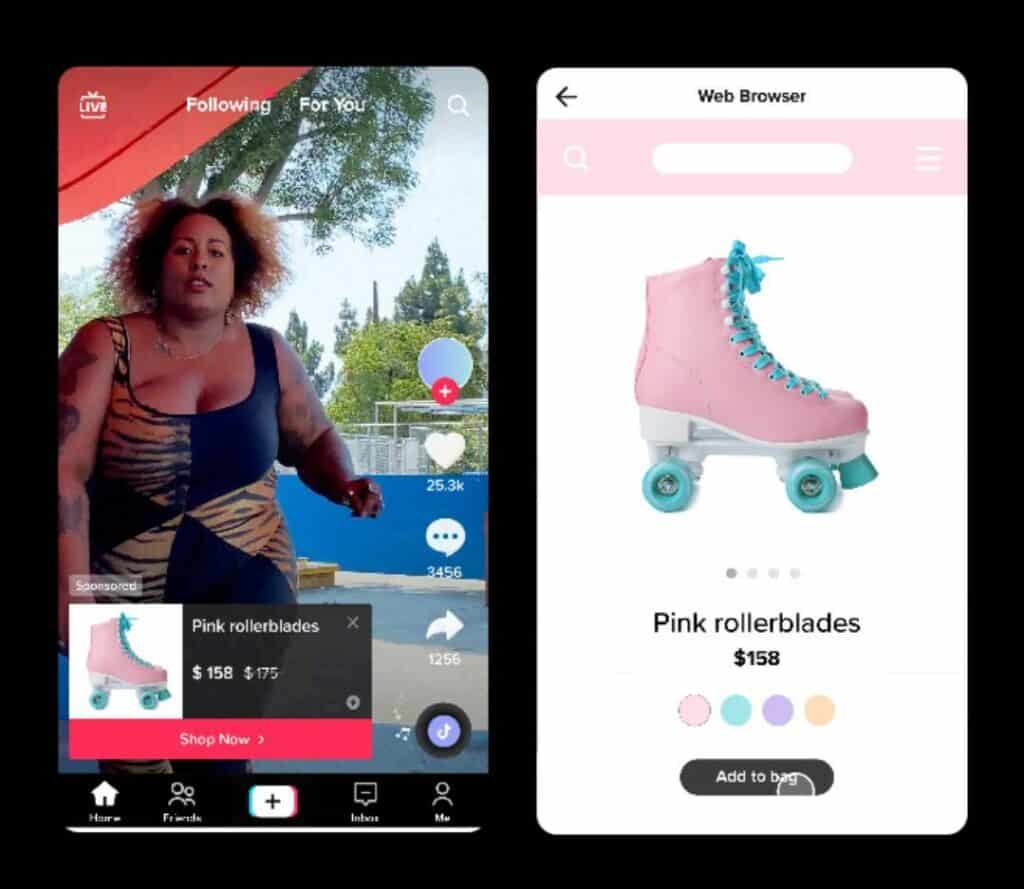 Catalog Listing Ads will enable brands to include their products in TikTok's new shoppable units such as 'Recommended Products'. The ad type is currently available to US advertisers and advertisers who target users in the United States.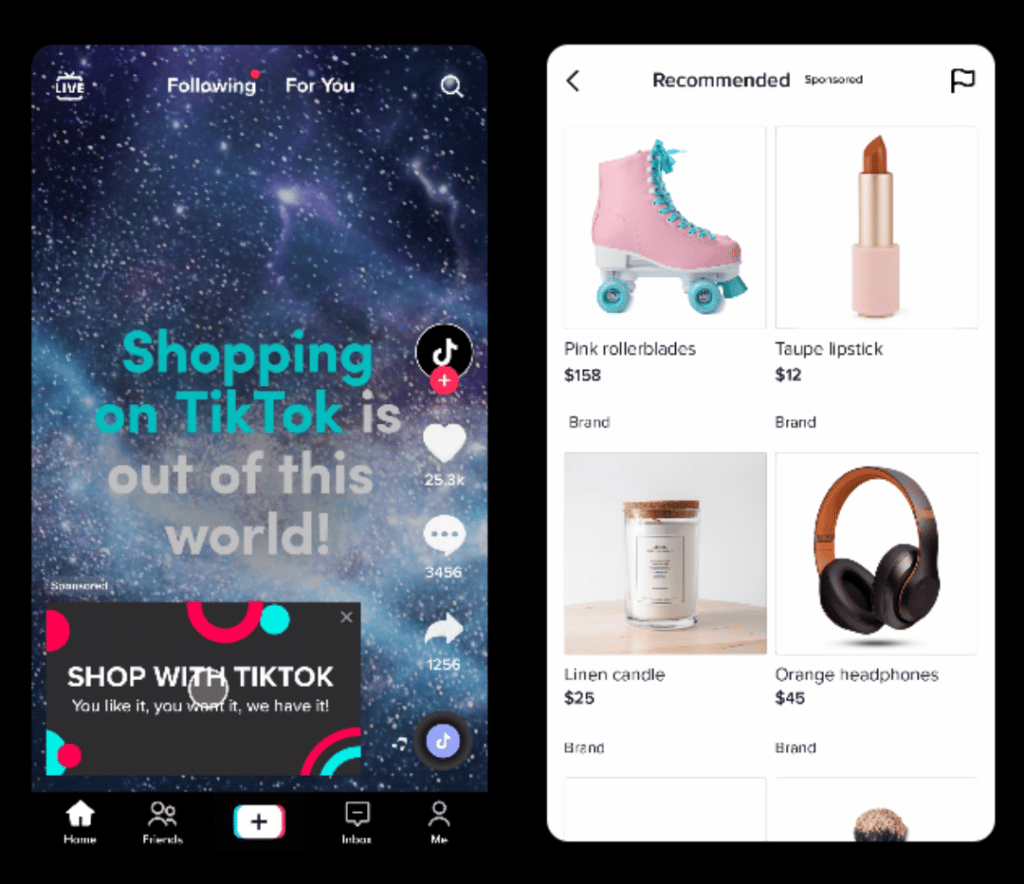 And Live Shopping Ads will redirect users from their For You feeds to live shopping events where they'll be able to discover and purchase products shown by the streamer. The ad type is currently being tested in several markets where TikTok Shop is offered, including the UK, Indonesia, Malaysia, the Philippines, Singapore, Thailand and Vietnam.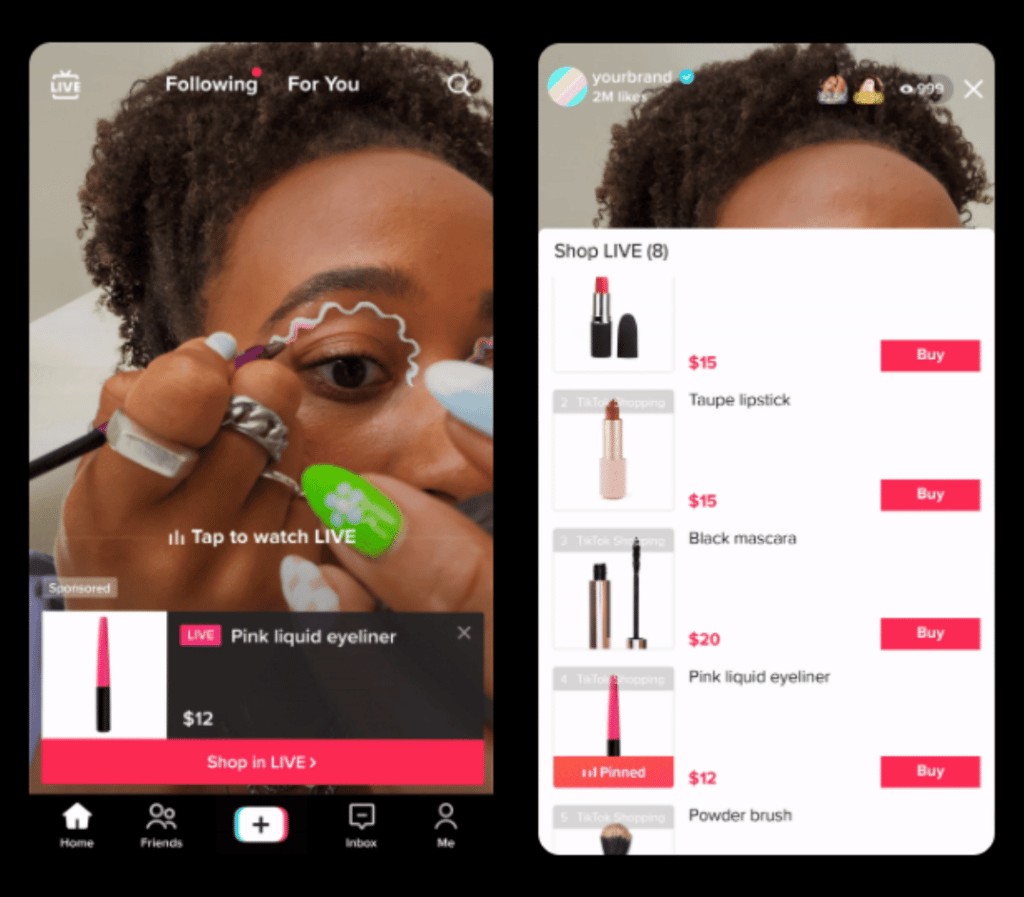 TikTok has also released new data on users' interactions with the ads they see on the platform. 56% of users said that TikTok ads helped them find out about new brands and products, 48% said they tend to complete a purchase on or from TikTok in the following three months, and 70% said they think it looks easy to make a purchase through the ads they see on the platform.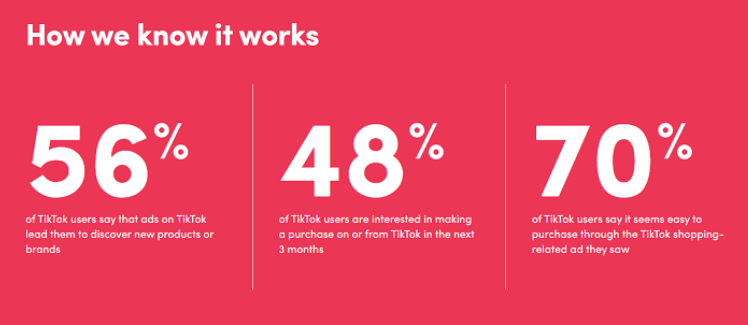 TikTok first started testing in-app shopping in May 2021, and announced a partnership with Shopify for the launch of 'TikTok Shopping' last August. The company expanded the program in September, adding new features, ad solutions and partnerships, and launched a new mobile app in December to help TikTok sellers manage their orders. 
Meanwhile, Twitter and YouTube also recently announced partnerships with Shopify to bring shopping features to their platforms.