TikTok has teamed up with California-based research company Material on a new study to shed light on the online shopping habits of its users and how it's shaping the e-commerce industry.
The report arrives a week after the company unveiled its new 'Shopping Ads' to help brands maximize their reach and sales.
According to the report, 41% of shoppers say they purchase stuff online because it's quicker, and 30% think it's more convenient than traditional stores.
In addition, compared to online marketplace shoppers, direct social commerce shoppers are 1.2 times more likely to buy something immediately, and 1.3 times more likely to make a purchase to boost their moods, the study found.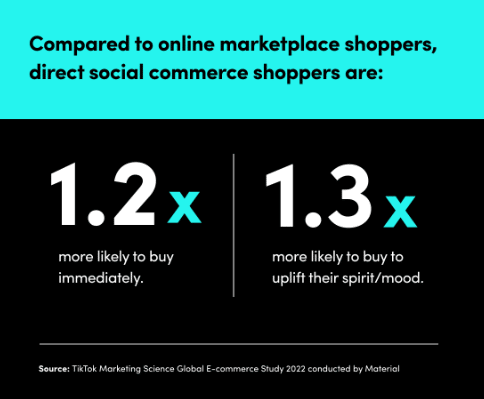 The company said that one of the key factors that set its platform apart in online shopping is the fact that it is 40% more likely to be considered entertaining than traditional social networks.
According to the report, when brands include TikTok in their eCommerce plans, users are 51% more likely to explore products from the ads on the platform, 76% more likely to check out popular hashtags and posts, and 87% more likely to watch a LIVE when they are thinking about buying a product.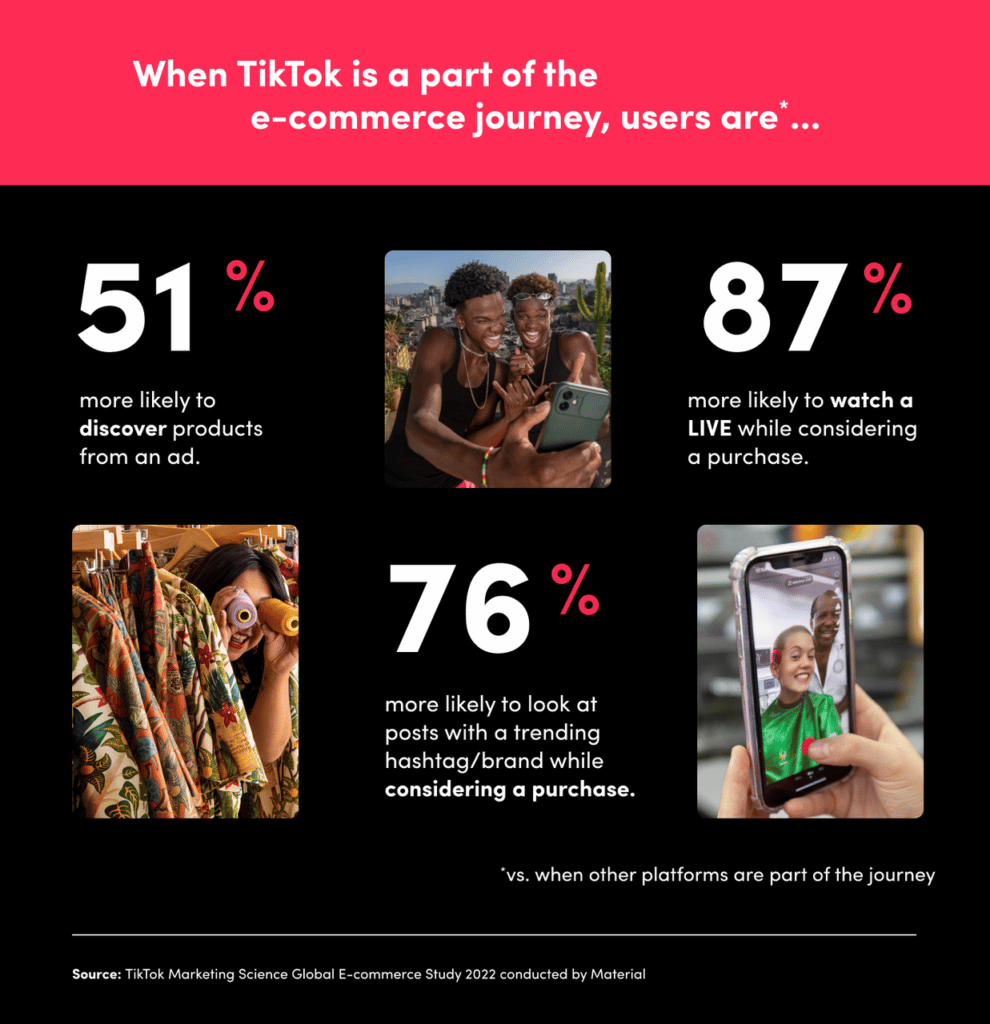 The research found that 61% of platform users have so far displayed eCommerce behaviors. Furthermore, 48% of users indicated they are likely to make a purchase in the upcoming three months, and 56% said TikTok ads help them find new items.
The company also shared new insights into why its users are open to purchasing products directly from the platform, saying that 37% of them find TikTok entertaining, 21% find showcased products relatable, and 20% think it improves their mood.