According to a new report, US customers will spend more than 900 million hours on shopping apps this holiday season, up 20% year-over-year. As ecommerce continues to grow unabated, so does the shoppers' demand for improving the experience across apps, websites, and channels.
Per a new study by Digital Commerce 360/Bizrate Insights, shoppers feel that brands should communicate their inventory issues clearly. 50% of consumers surveyed say retailers should email or text message to inform them about out-of-stock products and suggest possible solutions.
While 68% say brands should clearly identify out-of-stock items on the product page, another 64% say they should be notified if an order arrives later than promised, 63% say brands should identify out-of-stock items on their search results page, and 61% says the no longer-available products need to be removed.
When resolving issues with online sellers, 67% prefer to send an email, 79% prefer to handle it via live chat and 58% prefer to reach out by phone.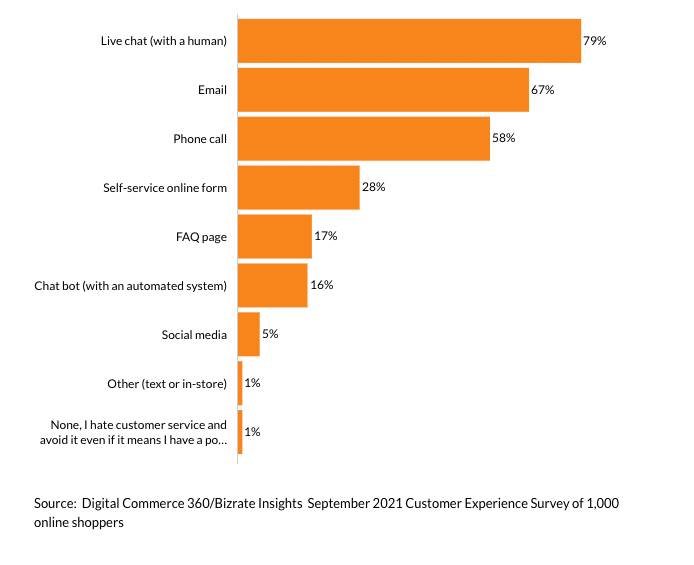 Consumers also want to see accurate product information and imagery on ecommerce apps and websites. According to the survey, Detailed product descriptions (76%), ample product images (61%), robust product reviews (44%) and product recommendations at 41% top the list of necessary information on ecommerce sites and apps.