As halloween approaches, demand for halloween apps for halloween-themed wallpapers, sounds, and photo editors have also increased. According to Google Trends, starting from the first weeks of September, searches for "halloween apps" have jumped from 17 to 85 in the United States. In this week's "Best Apps of the Week" article, we have compiled a list of the 5 best halloween apps that you can use to discover scary halloween wallpapers and sounds and to edit your photos with halloween-themed filters.
---
Also Read: The 10 Best Multiplayer Horror Games to Play with Friends
---
Photo Editor Apps for Halloween
The Walking Dead: Dead Yourself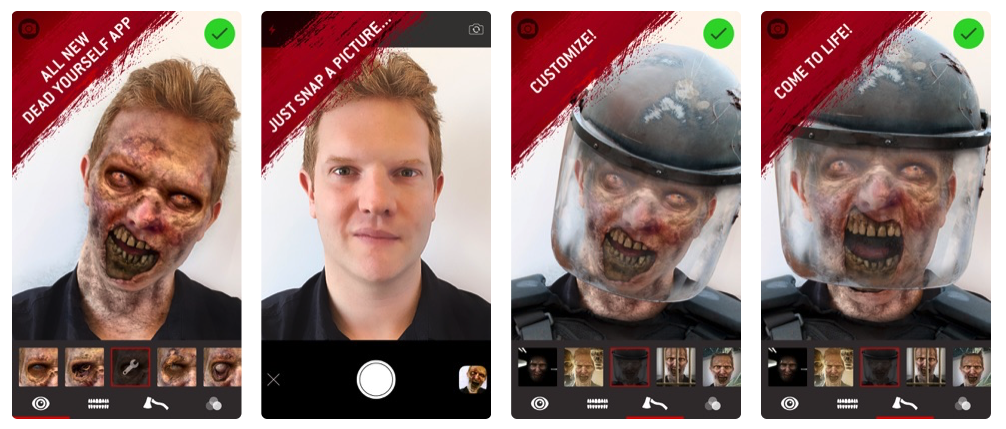 If you want to transform yourself into a realistic zombie from the Walking Dead for halloween, this app is for you. After downloading the app, you take and import a photo of you and use zombie props, eyes, and mouths from the Walking Dead in the app.
The free to download app also enables users to share their photos transformed to a zombie on Facebook, Twitter, Instagram, Messenger, and the Walker photo gallery. In the Walker, you can also vote for your favorite zombie faces.
Google Play: Store Link
App Store: Store Link
Vampify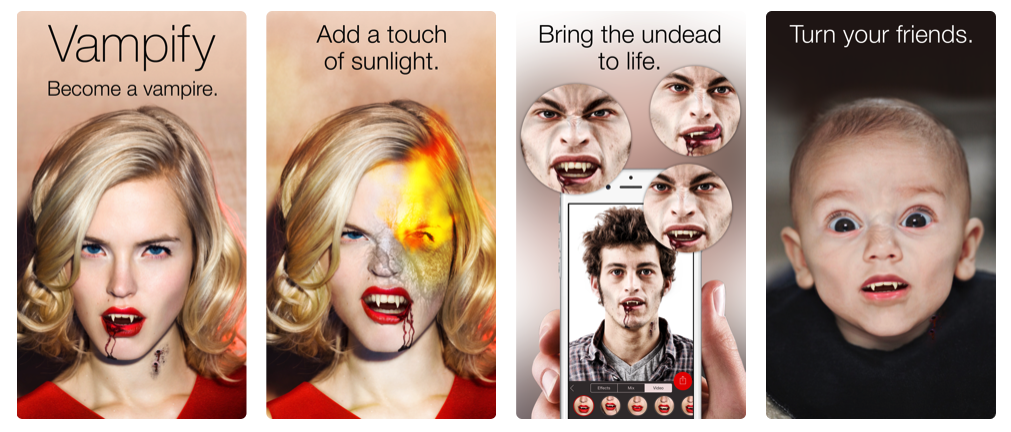 Another good alternative for halloween as photo editor is Vampify. Vampify is a face app for the ones who want to transform themselves into an animated vampire. If you want to frighten your friends and family in halloween with realistic blood effects and animation, you can give a try to Vampify.
In the app, you can edit your photo by adding blink, snarl, bite, and grow fangs to it. It's a paid app that you can buy for $0.99.
App Store: Store Link
---
Also Read: The 10 best multiplayer iPhone games to play with friends
---
Wallpaper Apps for Halloween
Pinterest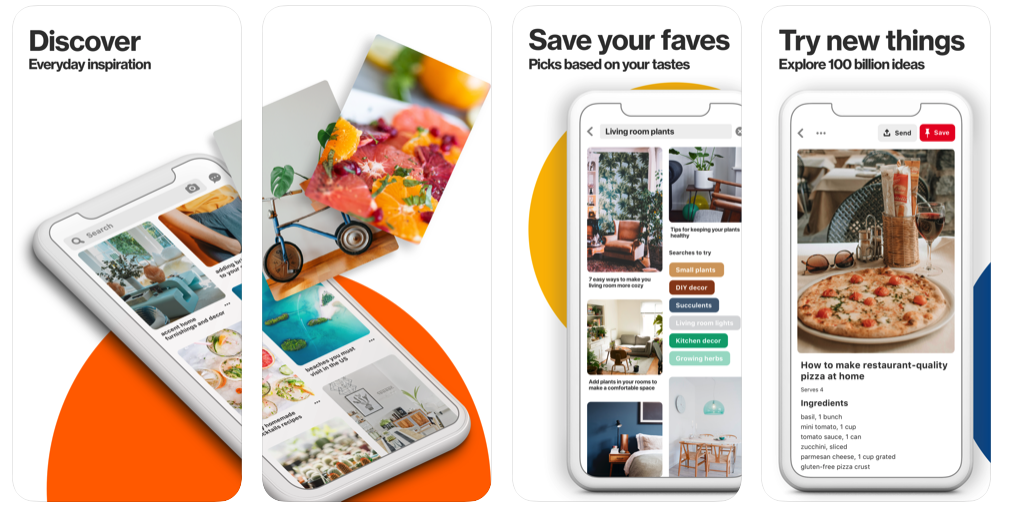 As one of the biggest idea sharing and discovery platforms, Pinterest is the best place to discover halloween wallpaper ideas for your Android or iOS device. The only thing you need to do is make a search for "Halloween Wallpaper" in the app. You'll see hundreds of pins from the users worldwide. You can also find ideas for halloween decorations, foods, and costume ideas.
Google Play: Store Link
App Store: Store Link
Halloween Live Wallpaper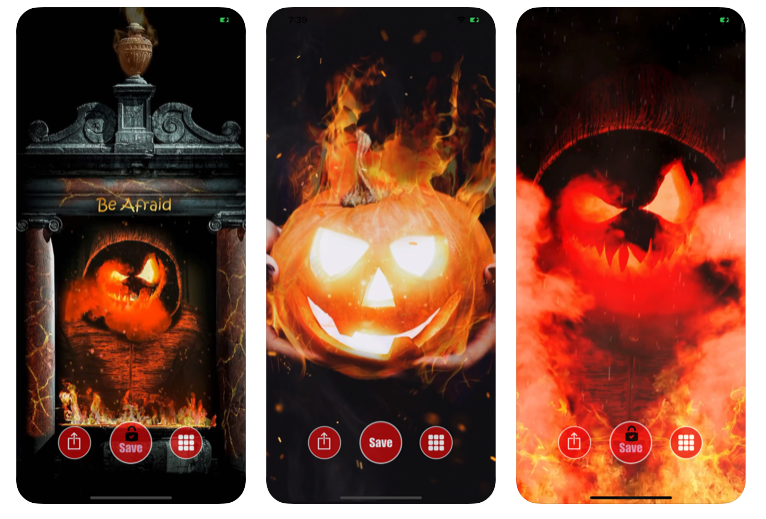 If you are looking for a live wallpaper for halloween, you can consider the Halloween Live Wallpaper app where you can find scary fun backgrounds and flying bats/witch.
Google Play: Store Link
For iOS, you can consider the Halloween Live Wallpaper app that offers an atmosphere of the halloween night.
App Store: Store Link
App for Halloween Sounds
Halloween Soundboard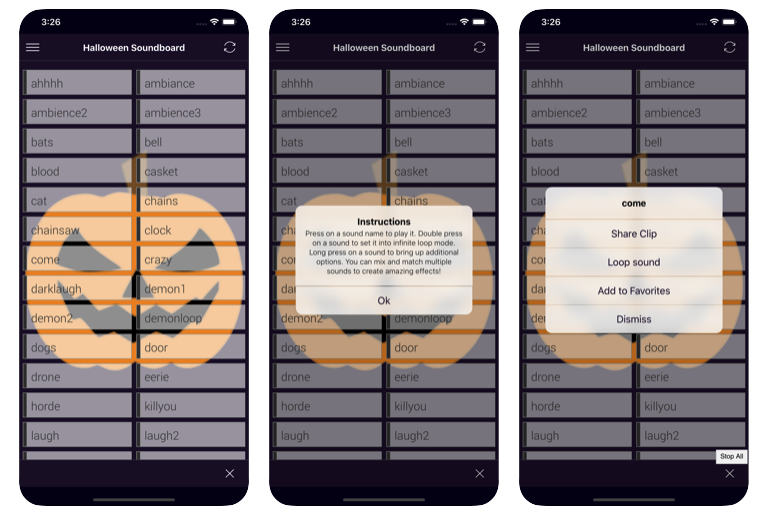 Halloween Soundboard is designed for halloween themed and other scary sound effects. It is a free to download app which offers a simple user experience, where users can just tap on a sound to play.
Google Play: Store Link
App Store: Store Link
Bonus 1: Ghost Detector Radar Camera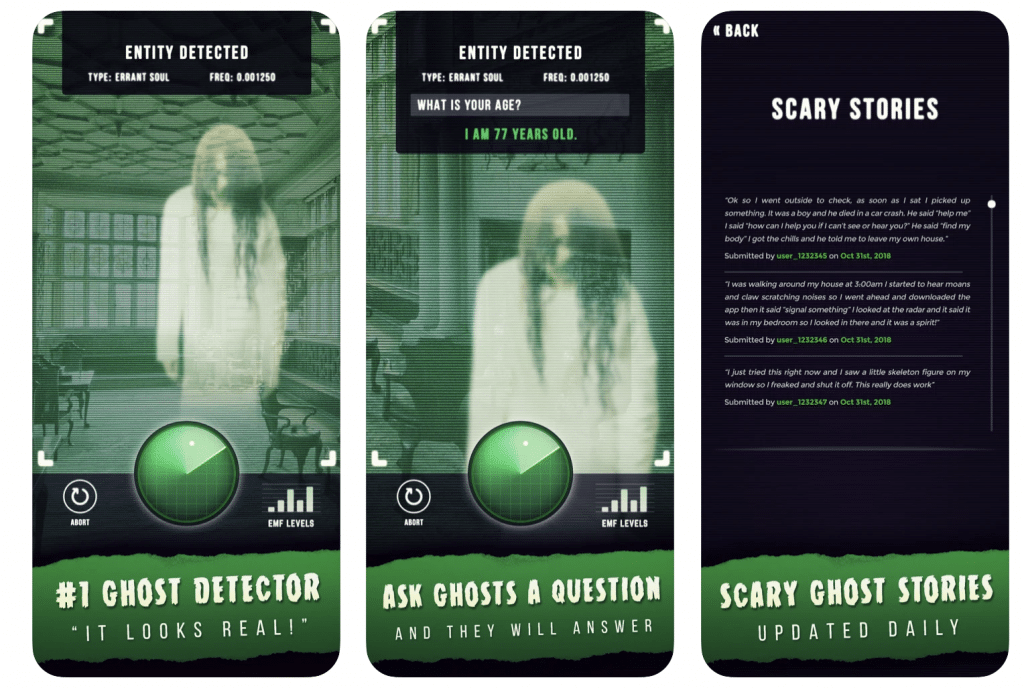 Offering a very realistic experience, Ghost Detector Radar Camera is a good option to scare your friends in this Halloween, or at least to have a fun time together. You download the app, walk around until you find a ghost in your environment, and after you find the ghost, you ask him some questions. For those of you who like to listen to horror stories on Halloween, the app also offers daily horror stories.
Google Play: Store Link
App Store: Store Link
---
Also Read: The 13 Best Multiplayer Games for Android
---
Bonus 2: Spotify List for Ultimate Spooky Halloween