Digital communication is not only an effective and effective way to communicate with our friends, loved ones and family, but also to meet and chat with new people. Due to Covid 19, video chat apps such as WhatsApp and Zoom have become a part of our daily lives. However, we often use these apps to communicate with people we already know. In this article, we've brought together the best apps for video chat with strangers for those who want to meet new people and have fun.
OmeTV
Having more than 1 million registered mobile users, OmeTV is one of the most popular apps for video chat with strangers. Using the app, you can easily swipe and video chat with strangers and use text chatting. Only available on Google Play, OmeTV is a fun random video chat app that lets you chat with someone new from a different part of the world every time you open the app and every time you swipe.
HOLLA
HOLLA is one of the most popular apps for video chat with strangers, with more than 30 million users from 190 countries around the world. The random video chat app allows you to make live video and text conversations with real people based on your region and gender preferences. Another important feature that HOLLA provides is real-time translation, allowing you to break the language barrier.
---
Also Read: The 5 Best Apps for Couples
---
Azar
The app, which allows you to meet different people from more than 190 countries, is mostly used to make new friends or develop a language. Compared to other random video chat apps, video chat is more interactive and faster with Azar. After opening the app, you wait to be matched with someone and when you match, you can start talking.
Monkey
With millions of users from around the world, Monkey allows you to create your profile card with a profile song that auto-plays when strangers see your profile. You switch through profile cards and start chatting or facetime with new friends.
---
Also Read: The 5 Best Translation Apps
---
Camsurf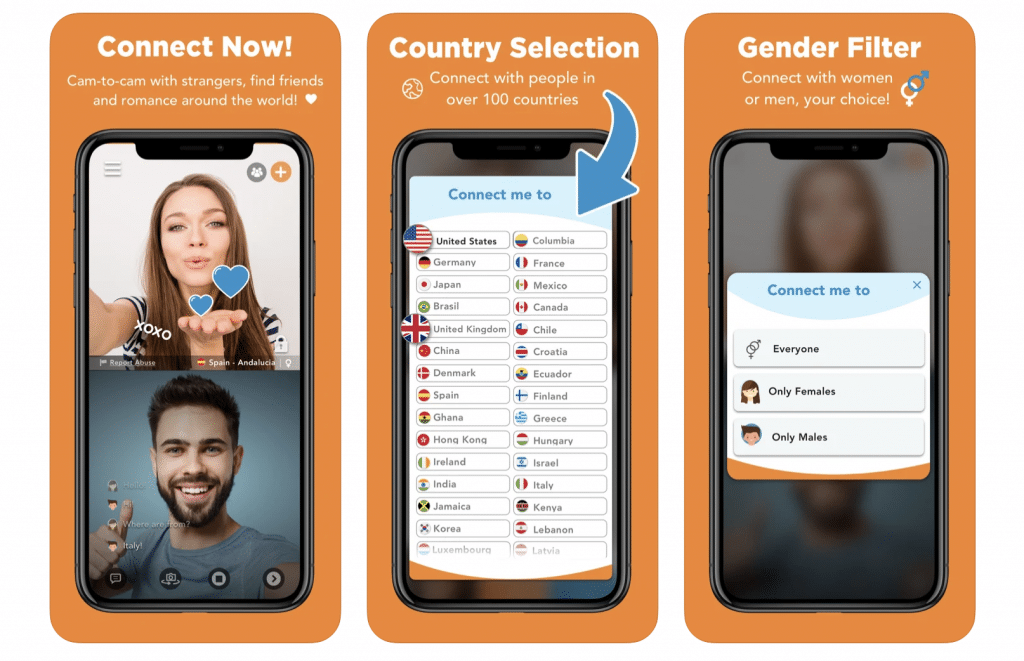 Camsurf is another free random video chat app that you can use to meet new people from more than 200 countries to video chat. The app allows you to video chat anonymously without logging in. You can also easily filter people by location or language. Like all other apps on the list, Camsurf is preferred not only as a random video chat app but also as a dating app.
Ablo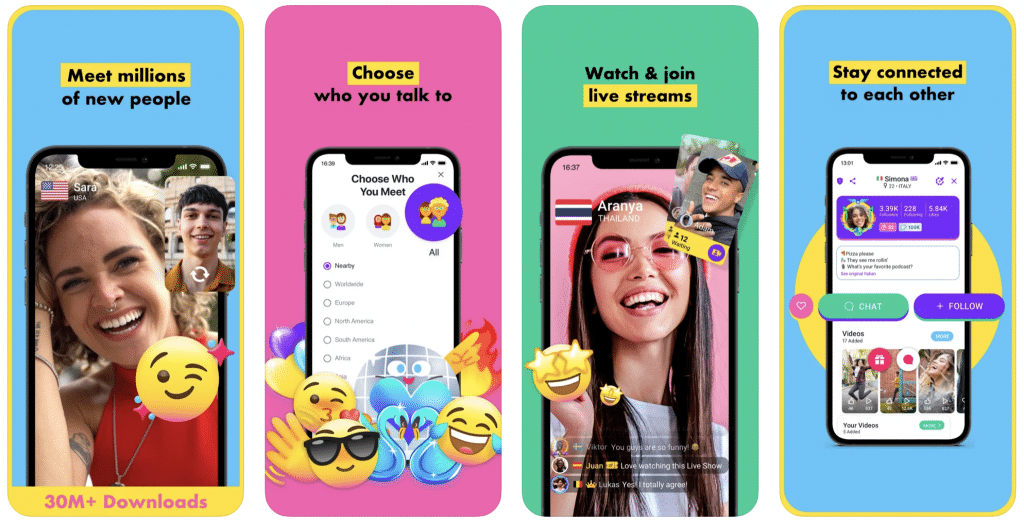 Ablo, which can translate your video and text chats in real time, is one of the most popular random chat apps where you can meet new people from different countries of the world and start chatting about your common interests.
If you want to explore different parts of the world from where you live and chat with people in different languages while speaking in your own language, you can give Ablo a chance.
---
Also Read: The 4 Best Apps to View Instagram Stories Anonymously
---
Joi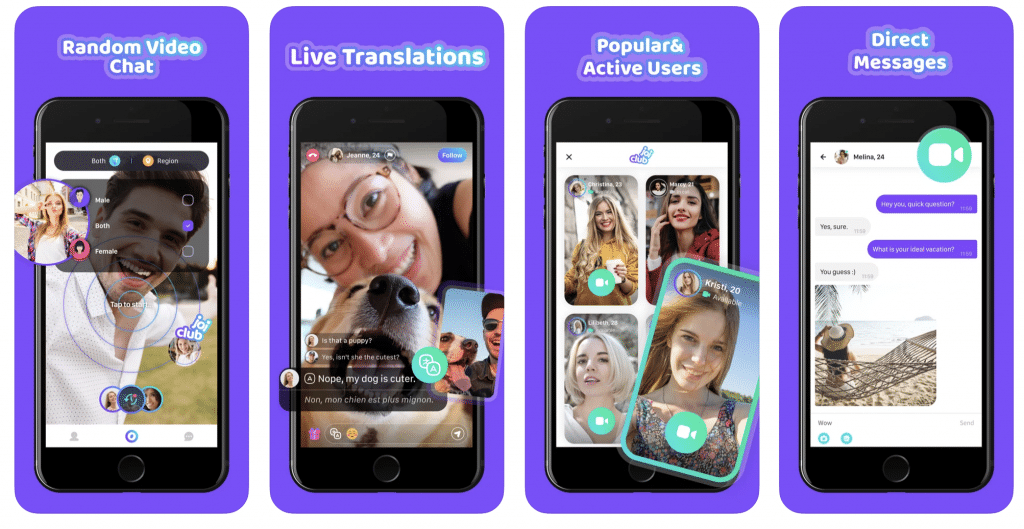 With its features like real-time chat translation, private messaging, gift sending, and advanced location and gender filters, Joi is one of the best apps for video chat with strangers.
Having millions of users worldwide, Joi allows you to have 1-to-1 private live video chats with new friends from anywhere in the world. You can also follow the ones you like to chat with so you can video chat with them anytime.
Tango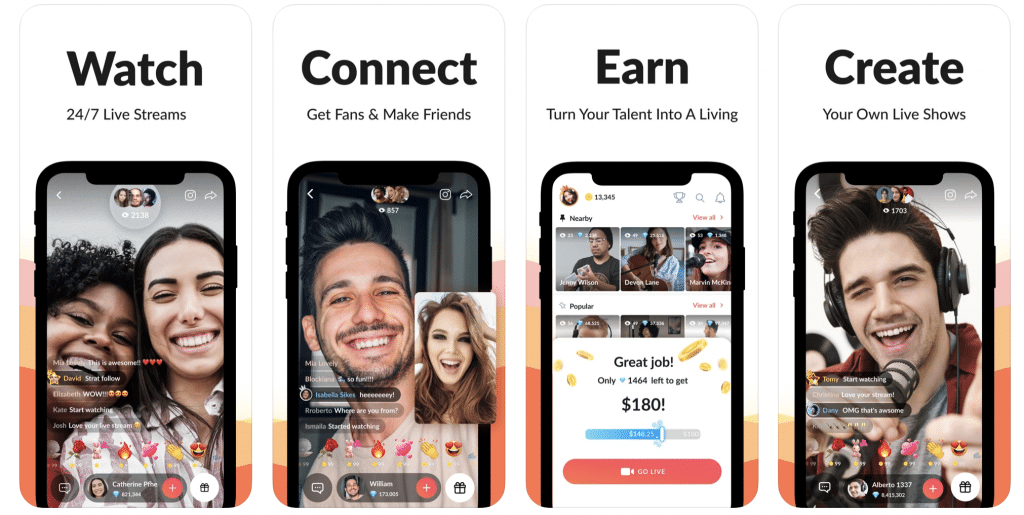 With more than 400 million users worldwide, Tango is one of the most popular video chat apps of the new generation. With live broadcasts, you can meet brand new people and even become a broadcaster who earns money from these live broadcasts. Tango is a multi-purpose app and it is one of the popular apps that you can use as a free random video chat app.