Today, there are plenty of mobile apps to increase the health and quality of relationships, as in almost every subject. Some of these apps focus on relationship therapy, some offer budget management for couples, and some provide support for intimacy and sex life. In this article, we have brought together the best apps for couples who have a long-distance relationship, want to spend quality time with their partner at home, or cannot meet with their partner for various reasons.
---
Also Read: 11 Games for Long Distance Couples
Also Read: The 9 Best Mobile Games for Couples
---
Lasting, for marriage counseling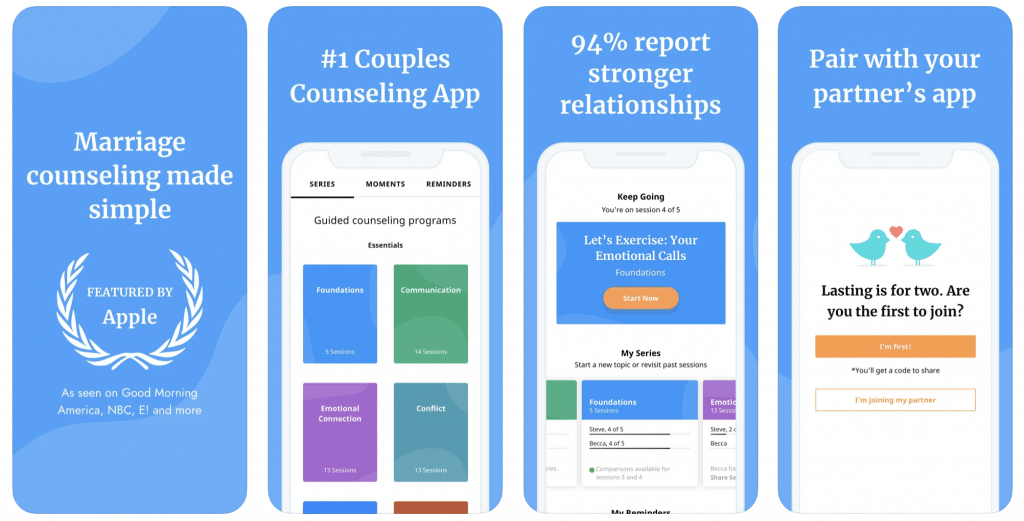 Price: 7-day free trial / starting $11.99 per month
We start our list of the best mobile apps for couples with Lasting, a marriage counseling app featured by Apple, Google, Good Morning America and many more.
Lasting app, which contains sections from relationship experts in different categories such as communication, trust and family culture, aims to solve the specific problems of couples with exercises to strengthen their marriage and solve problems with their significant others.
You can connect your partner's account with yours while using Lasting, which claims that 84% of the users of the app have a stronger relationship and allows you to find common answers to your important problems.
Gottman's Card Decks, to strengthen your connection
Price: Free
Gottman's Card Desks, the content of which was created based on the results of ongoing research conducted by Drs John and Julie Gottman from the Gottman Institute, is also perfect for those who are looking for long-distance relationship apps.
In the app, which is completely free and contains more than 1000 flashcards, you can have a pleasant time by answering questions in many different categories, from sex to love maps, to make your relationship healthier and happier.
Gottman's Card Desks on Google Play
Gottman's Card Desks on the App Store
---
Also Read: The 8 Best Video Chat Apps
---
Honeydue, for couples finance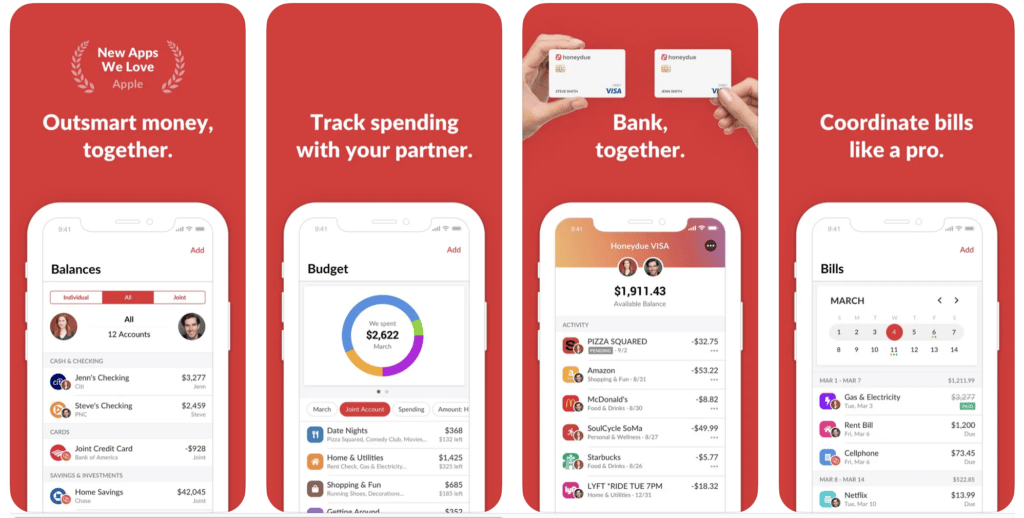 Price: Free
Next on our list is Honeydue, one of the best budget apps for couples. Honeydue allows you to manage finances with your significant other, track budgets and expenses, and set joint goals, all in one app.
Additionally, it provides a Joint Banking function for couples so they can watch their spending in real-time and get on the same page. With the functionality, in addition to a shared balance, you and your partner both receive a unique account number and debit card.
It is one of the best apps for couples if you're searching for a way to manage your finances as a pair and have meaningful talks with your partner about your spending and saving habits and goals.
Between, for private conversations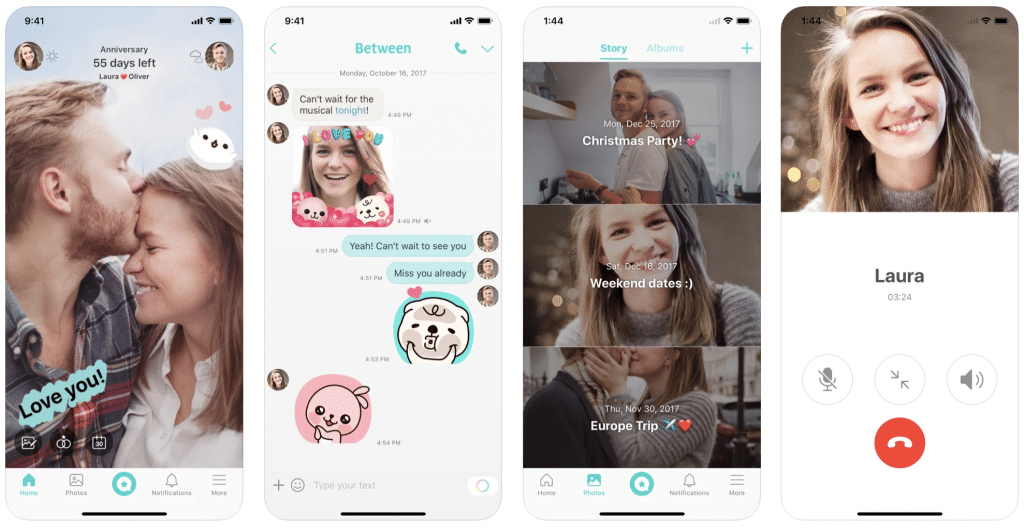 Price: Free / $2.99 per month / $12.99 per 6-month / $13.99 per year
As one of the best apps for couples, Between allows you to chat with each other, store your photos together, save important dates such as anniversaries, all in one place. The app also offers a free calling feature. It is one of the ideal apps for long distance couples.
You can consider purchasing one of the monthly, semi-annual or annual subscription packages offered by the app to get rid of in-app ads and access features such as custom theme color, love letters, and longer videos and voice messages.
---
Also Read: The 7 Best Road Trip Apps
---
Coral, for intimacy coaching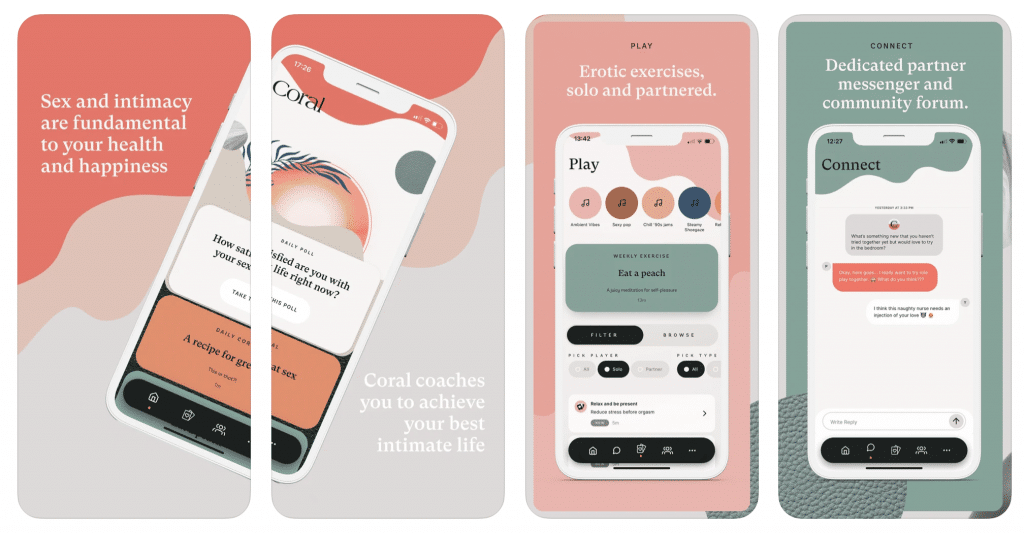 Price: Free / $59.99 per year
Coral is an intimacy app that provides exercises and coaching prepared by experts in the field in order to improve your intimacy and sex life. Every time you open the app, you're given a story, an article, a guided exercise, or a personalized quiz based on your unique characteristics.
The app also includes solo and partnered erotic exercises as well as a feature called The Pulse where you can describe what happened in your sex life in the last week, allowing you to track the ebbs and flows of your intimate life over time.
Kindu, for romantic ideas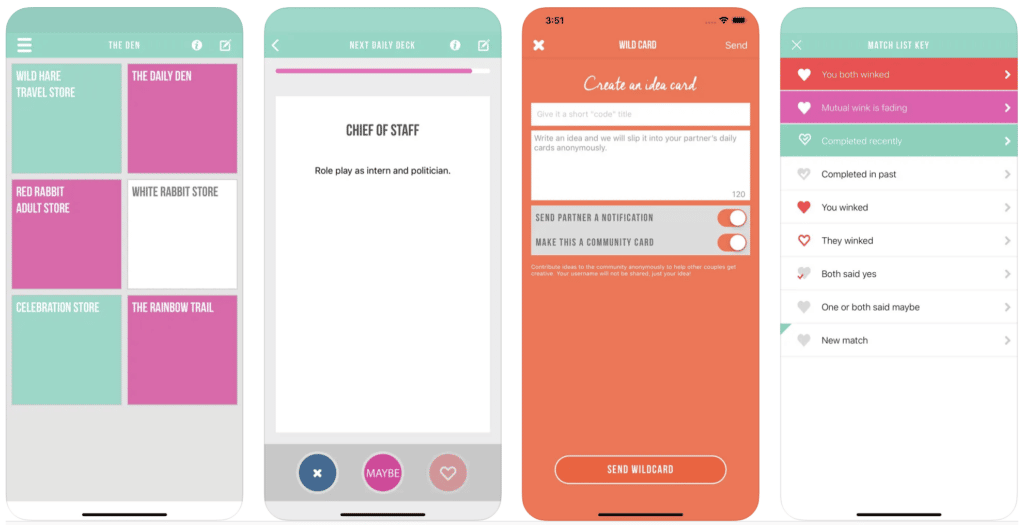 Price: Free
Creating a space for you and your partner to get to know each other better, have more fun together, increase the intimacy of your relationship, and listen to each other's wishes and desires, Kindu does all this by offering a very simple interface.
You can choose the free app to increase the excitement of your relationship and to get to know each other better with your partner, and you can spice up your love life by making new games for yourself.
Love Nudge, to express your love better
Love Nudge is a love language app that allows you to deliberately express your love in ways that are most meaningful to your partner. Based on Dr. Gary Chapman's #1 New York Times best-seller The 5 Love Languages®, the app first lets you find out how you and your partner are wired to feel love and then aims to strengthen your communication based on these results.
In the app, you and your significant other can learn each other's love languages, give each other encouraging and fun nudges, set and track activity goals, and monitor each other's love tanks for better communication and intimacy.