Announcing that it is working on new shopping features with both organic and paid tweets in March and launching the pilot of the 'Shop Module' in July, Twitter announced Live Shopping yesterday.
While watching a Live Shopping stream on the platform, users will be able to browse the list of products just below the video, and with one click, they will be directed to the store's website to make a purchase. Users will also be able to continue to watch the livestream on the merchant's website within an in-app browser, so they don't miss a thing while making a purchase.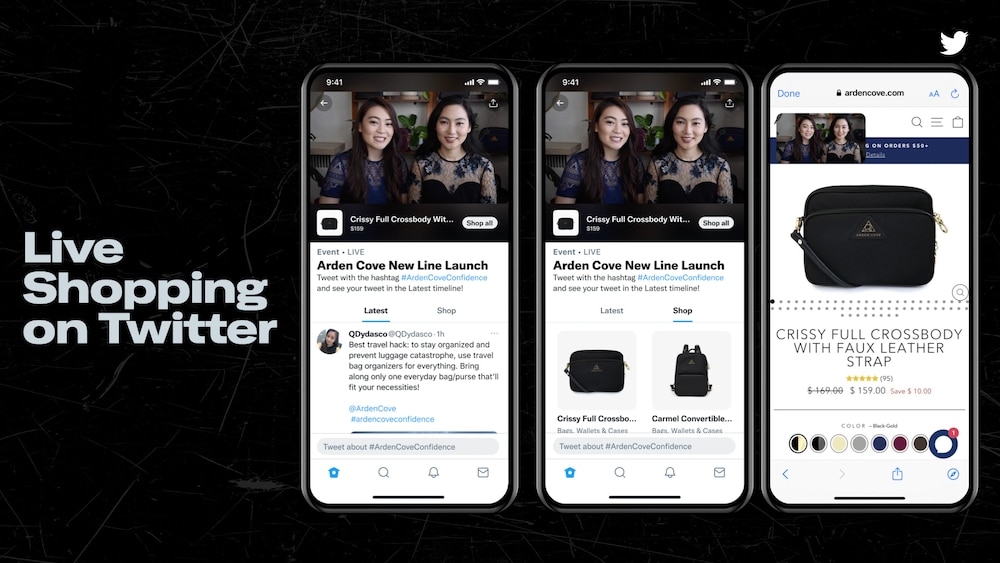 Twitter said it is conducting its first test of Live Shopping in collaboration with Walmart, where they will be kicking off Cyber Week with Jason Derulo for the first-ever shoppable livestream on the platform. Starting at 7pm ET on Sunday, November 28, people can watch and shop from @Walmart (on iOS and desktop), where Jason will host a 30-minute variety show highlighting electronics, home goods, apparel, seasonal décor, surprise special guests and much more. 
Twitter also announced that it will be launching Shop Module to more brands in the U.S. in the upcoming weeks. The company will also start testing Twitter Shopping Manager, a new way to house merchant onboarding and product catalog management tools.
Launching shopping features for live streams is very popular these days among major social media platforms that support broadcasting. In early November, Pinterest announced Pinterest TV, a series of live, original, and shoppable episodes featuring creators in categories like food, beauty, home, and DIY.
TikTok introduced 'Shopping LIVE' feature in September, which allows brands on TikTok to connect with users in the community in real time and share dynamic links to products while they are streaming. 
Instagram also supports live shopping for businesses and creators to tag products when they go live on Instagram.