Snap announced Wednesday the introduction of Catalog-Powered Shopping Lenses, which will allow brands to showcase a range of products in a single Lens and give users more virtual trial options. The company also introduced real-time analytics for brands, as the AR Shopping Lense are linked directly to the company's product catalog. 
The new offering aims to make AR shopping easier and more engaging for consumers, while enabling brands to build, scale and optimize their efforts as well as providing more data about how their AR shopping features are performing.
With the new catalog-powered shopping lenses, consumers can quickly see product information such as real-time, dynamically-updated prices and colour details, descriptions, and unique URLs to purchase with new Lens Product Cards as they try on products. Brands, meanwhile, will get instant feedback on which products users are turned to.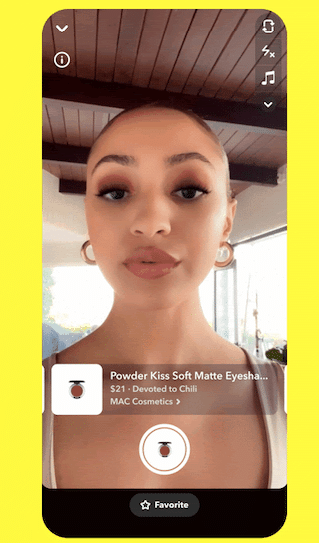 "Augmented reality is changing the way we shop, play, and learn, and transforming how businesses tell their stories and sell their products," said Snap Chief Business Officer, Jeremi Gorman, in a statement. "Starting today, our revamped AR Shopping Lenses will mean a more engaging experience for our Snapchat community, and enable a faster, easier way to build Lenses for businesses — directly linking Lenses to existing product catalogs for real-time analytics and R&D about which products resonate with Gen Z and Millennial audiences."
Snap said that Ulta Beauty, one of the brands beta-tested the catalog-powered shopping lenses around the clock, has generated $6 million in incremental purchases on Snapchat, and has seen more than 30 million product try-ons within a two week window.