We all know how harmful smoking is. This smoking habit, which increases your risk of developing disease by damaging your heart and blood circulation, can also cause you to experience more than 50 serious health problems. In order to quit smoking, you must first "really" convince yourself.
We have listed mobile apps you can use on Android and iOS devices that can help you quit smoking.
Quit Tracker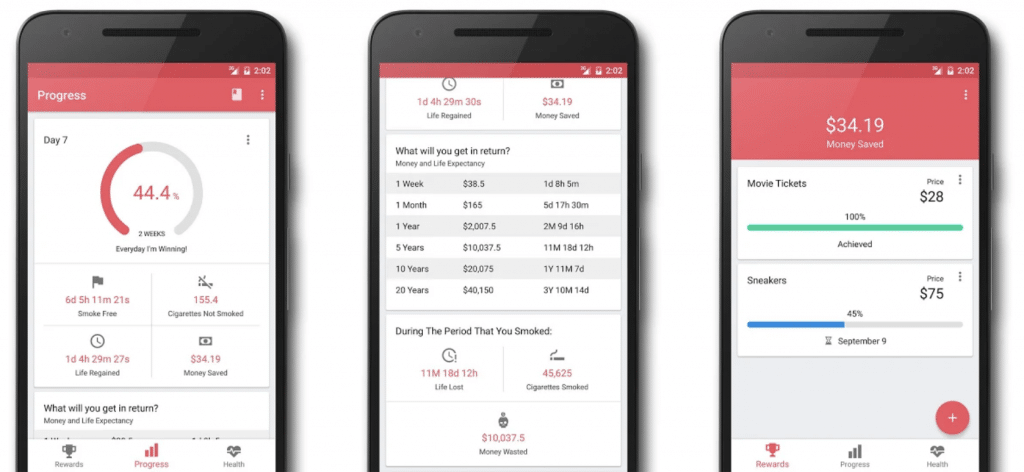 Quit Tracker is one of the most popular and best quit smoking apps on Google Play. Only available for Android users for now, Quit Tracker app helps you to figure out how much money you can save by stopping smoking as well as how much time you spent without smoking. 
It is a great inspirational app for people who want to get rid of this bad habit right away, but have a hard time doing it. You can download the Quit Tracker app now and take control to remove this bad habit from your life!
Main Features
Track your progress and stay motivated
Be Inspired by the benefits of quitting Smoking
Encourage yourself with awards
Track your health's improvement
Keep a journal to track your success
Google Play: Store Link
Kwit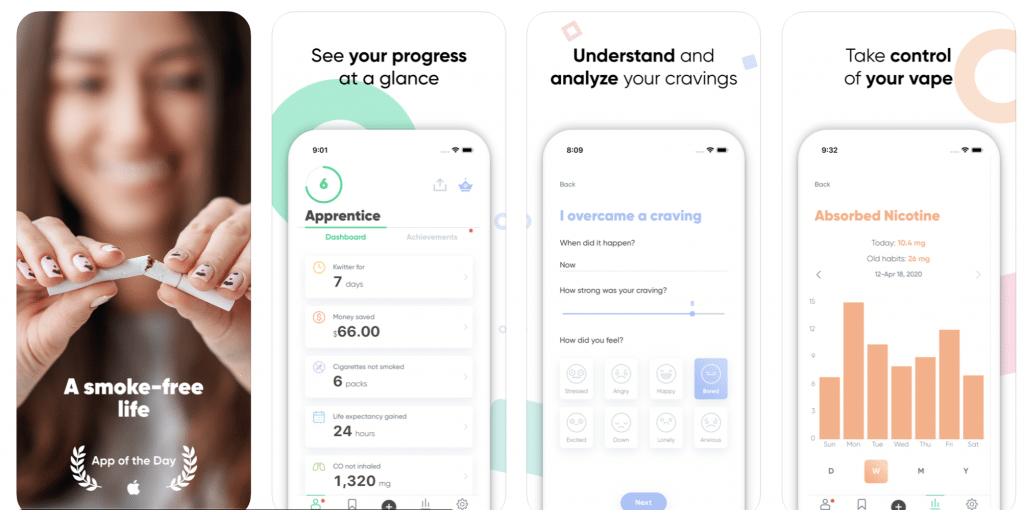 Kwit demonstrates its slogan as an app to motivate people who quit smoking. Inspired by Cognitive and Behavioral Therapy (CBT), Kwit helps you quit smoking with different strategies on countering the desire to smoke.
The quit smoking app, where you can track your progress and your progress in quitting smoking on a daily basis, also calculates the number of days you spend without smoking, the number of cigarettes you do not smoke and the money you save.
The app also helps you improve your motivation thanks to motivation cards that include pieces of advice and messages of encouragement.
Kwit, which tries to save you from your bad habits with the gamification logic in terms of motivation, is a free app.
App Store: Store Link
Google Play: Store Link
---
Also Read: The 5 Best Yoga Apps for iPhone and Android
---
Smoke Free
With Smoke Free, you can quit smoking by using more than 30 proven smoking cessation techniques. You can get expert advice to help you quit smoking in the app where you can get answers to your questions with one-on-one help from the best professionals to quit smoking.
Smoke Free helps one million people around the world quit smoking and recover from smoking addiction. Thanks to the quit smoking app, you can benefit from the advice of smoking cessation coaches. You can keep your daily records thanks to the application that motivates users to get rid of their habits with success badges.
The free-to-download quit smoking app also offers a Pro plan that gives you short daily 'Missions' and is proven to double your chances of quitting.
App Store: Store Link
Google Play: Store Link
QuitNow!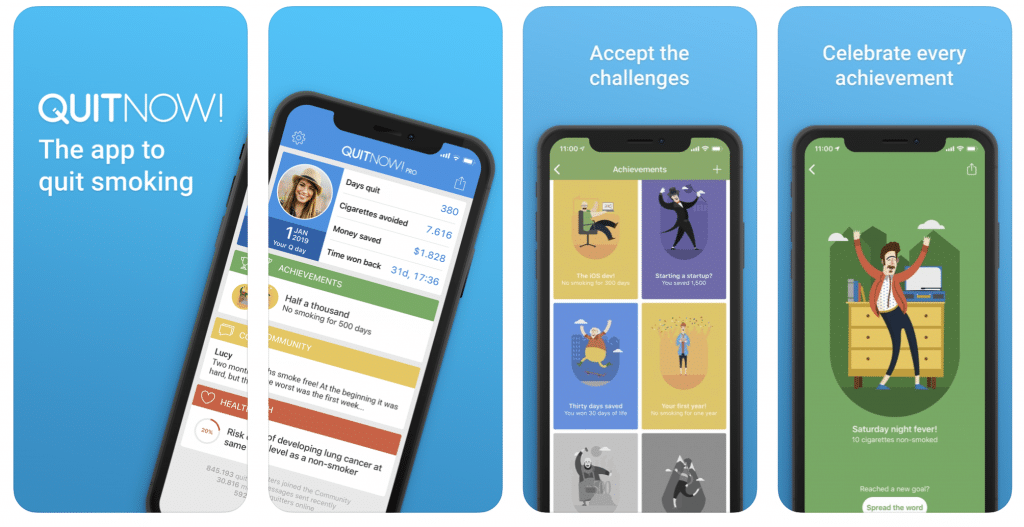 With more than 8 million downloads so far, QUITNOW! Is another popular quit smoking app that you can use to make quitting smoking easy.
Thanks to the app, you can get real-time status notifications and get rid of your worries. You can be motivated by the app that records the time since you last smoked, how many cigarettes you have not smoked, and the time and money you have earned.
Based on World Health Organization data, QuitNow presents the progress of your health and your successes over time. Unlike other apps, QuitNow is also a social platform. With QuitNow, you can create your profile and chat with other people trying to quit smoking.
App Store: Store Link
Google Play: Store Link
---
Also Read: The 5 Best Health Apps for Android
Also Read: The 7 Best Health Apps for Apple Watch
---
EasyQuit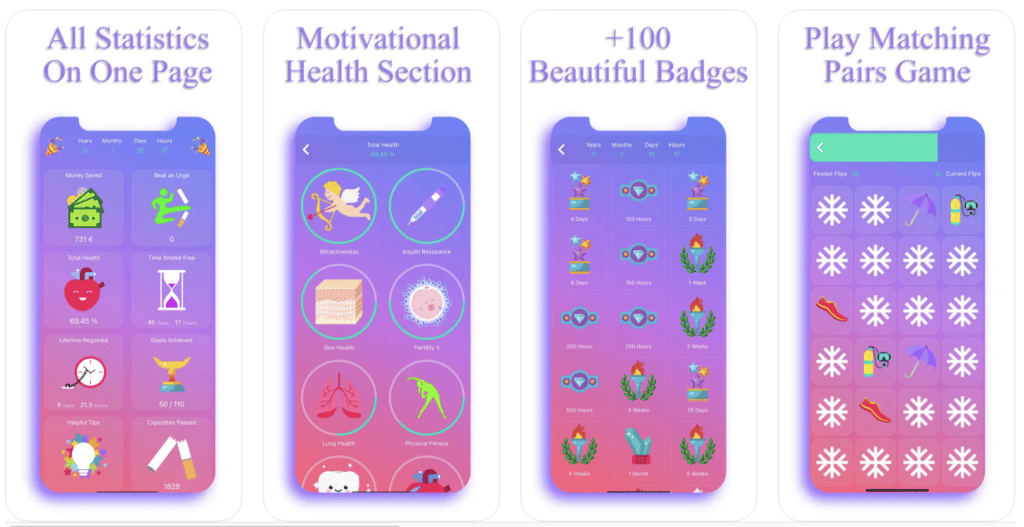 Last in our list of the best quit smoking apps is EasyQuit which offers a very colorful user interface. The app, which has more than 1 million downloads on Google Play, includes 'Stop Smoking Slowly Mode' for those who fear the stress and pain of quitting smoking abruptly. Other features it provides include a motivational health section, money statistics to see how much money you saved by not smoking, cravings and trigger statistics, and a memory game for the ones having the urge to smoke a cigarette.