Mobile marketing analytics & attribution company AppsFlyer today released the 12th edition of its Performance Index, ranking the top media sources in the mobile advertising ecosystem by examining 580 media sources, 16,000 apps and 29 billion app installs.
In this edition, Google extended its lead over social media giant Facebook for the Retention Index's Global Power Ranking.
The index shows that the share of Google in the non-organic app install pie increased by 15%, largely thanks to Android's rapid growth in developing markets such India.
Android didn't see a change in its share in North America and Europe while Facebook's share fell %10 in the index due to iOS losses.
However, the social media giant predominates when it comes to quality, ranking No.2 in the average quality metrics.
In Index 12, the retention score of Facebook was 16% higher than that of Google.
When it comes to the Remarketing Index, Facebook also keeps dominating both volume and quality metrics, although Google saw a 65% increase in its share in the app remarketing conversions.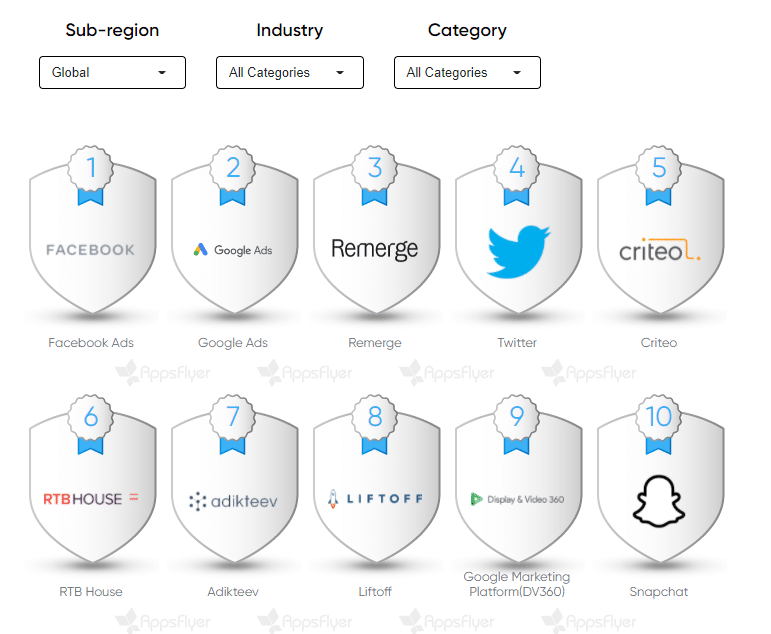 While Apple's App Tracking Transparency is coming in early spring, it has already caused a 20% drop in the share of non-organic installs on iOS during Q2 2020, impacting the rankings of 17 of the top 20 media sources on iOS,  according to AppsFlyer's Performance Index. 
Meanwhile, the share of iOS in organic installs remained unchanged while Android's share in non-organic installs increased by 6%.
A 30% increase in CPI on iOS during the second half of 2020 was the main reason behind the decrease in NOI as Android costs increased by only 10%. As a result of this, mobile app marketers generated less installs with the same amount of budget.
During the second half of 2020, iOS CPI hit $3 In North America and $2.3 in Western Europe, causing a 25% decrease in the number of apps with over 1 million iOS-attributed non-organic installs.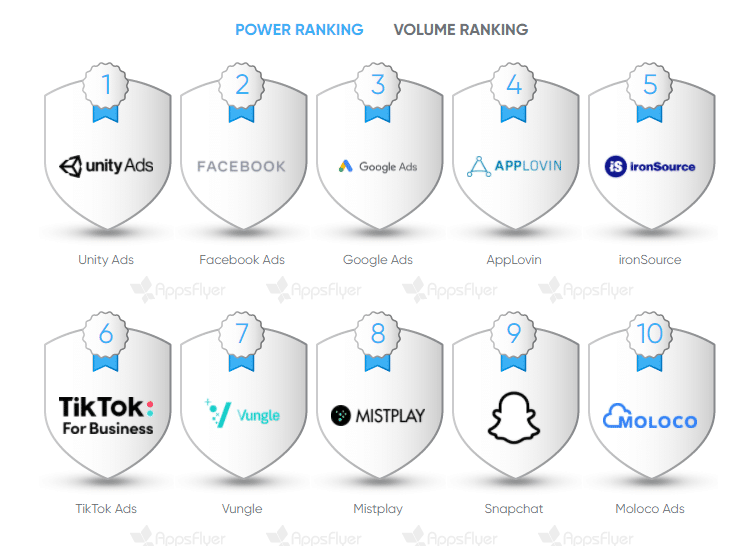 Unity Ads ranked No.1 in the in-app advertising (IAA) index and No.2 in in the Retention Index's global gaming power ranking.
The gaming platform held the No.1 spot in the power rankings for Hyper Casual, Arcade Puzzle and Word, the No.2 spot in Action, Adventure, Card, Simulation and Sports.